Television is just not what it used to be back then. Today's Disney channel shows are but a mere shadow of their former selves. They don't make it like 'em anymore.
Shake It Up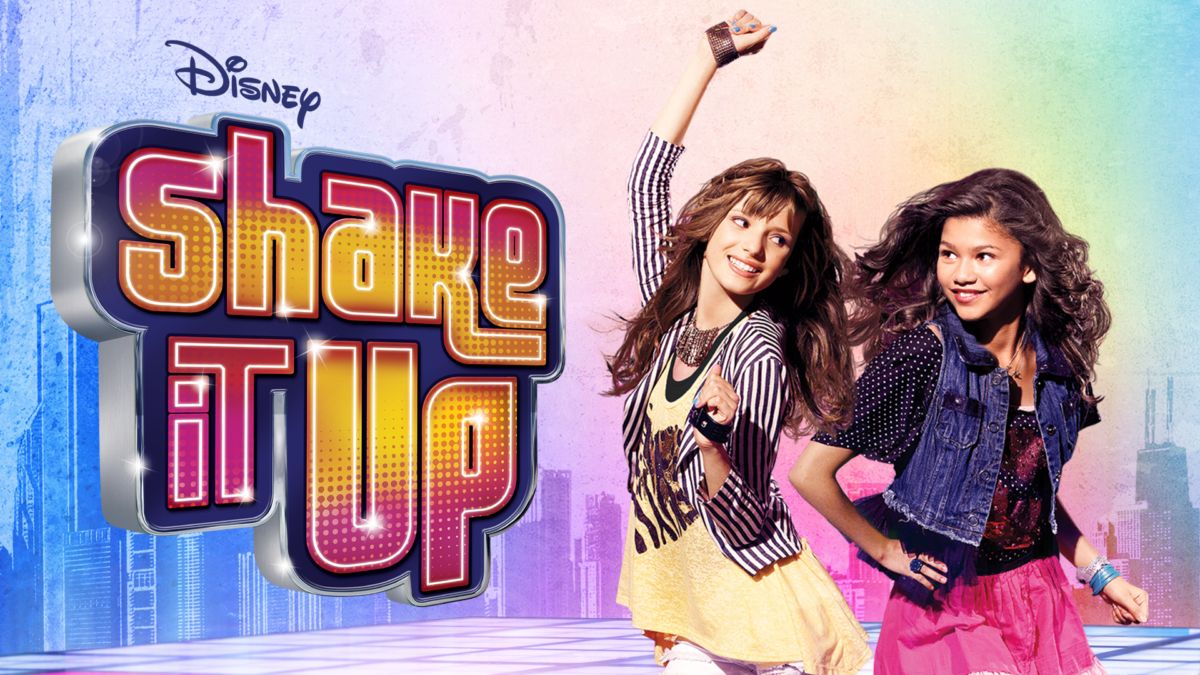 Rocky Blue and CeCe Jones are best friends. The two dream of becoming professional dancers. They get hired to perform for a local television show. A cult classic amongst millennials, the show has a legendary status even today despite getting a lack-luster ending.
A.N.T. Farm
A young girl named Chyna is a music prodigy who is the latest candidate for the A.N.T (Advanced Natural Talents) Farm program. Together with her friends Fletcher and Olive, she must make the most out of her high school experience.
Even Stevens
Seventh grader Louis Stevens comes from a seemingly perfect family. He does his best to annoy his overachieving sister Ren Stevens and gets into the worst of situations. With the help of his friend Alan, Louis sails through life. Shia LaBeouf got an Emmy Award for his role as the protagonist.
Jessie
This show ran for four seasons. people were really bummed out when there wasn't a fifth season of Jessie. The titular protagonist hails from Texas in the series. She becomes a nanny for the Ross family. Things always end up on the wrong side of the fence and jessie is always doing damage control. This is a show that is adored and loved by everyone.
Liv & Maddie
Maddie just wants a normal life but life has other plans for her. Her twin sister, a superstar, joins her school. Her parents end up working for the same school, making matters worse for the titular duo.
Good Luck Charlie
Good Luck Charlie screams pure nostalgia. It is one show we could watch over and over again. The Duncan Family welcomes their fourth child – Charlotte aka Charlie. Her elder sister Teddy records the crazy adventures of the Duncans in her video diary.
Phil Of The Future
Phil and his family hail from the future. They used a time machine to come back to the past for spending some quality family time. But the time machine malfunctions and they are now stuck in the past until help comes. But they can never let anybody know their secret.
Wizards Of Waverly Place
The Russos own a restaurant in New York. Alex, Justin, and Max Russo are the three kids of the owner of the restaurant, Jerry Russo. Jerry hails from a long line of Wizards. The sibling trio must compete against each other to see who ends up retaining wizard powers while the rest of the two become mere mortals.
Lizzie McGuire
How many times did we fall in love with 13 year old Lizzie's animated alter ego? We know. We all loved this show when we were kids. Lizzie, Gordo, and Miranda are middle-schoolers where every day is nothing short of a popularity contest.
That's So Raven
Raven Baxter seems like a pretty ordinary teenager. But she is secretly a psychic. Raven can see into the future but her glimpses are unpredictable and sometimes come at the most unexpected of times. Raven must use her powers to avert trouble for herself as well as her friends and family. But things seldom go according to plan.
Hannah Montana
Miley Stewart is your average teenage girl. She has crushes, fights with her friends, and a family that keeps embarrassing her. But she has one little secret. She is secretly a teen pop sensation and is constantly trying to hide her identity form everyone.
The Suite Life Of Zack & Cody
Zack & Cody are identical twins with totally different personalities. The only thing they mutually agree upon is doing all kinds of mischief. When their mother gets hired as an employee of one of the world's finest hotel – The Tipton, things take a hilarious turn.