"The hierarchy of power of the DC Universe is about to change". As much as that tagline makes no sense whatsoever, it's kind of hard to imagine that superstar Dwayne "The Rock" Johnson has been a person of interest to play fan-favorite DC anti-hero, Black Adam, going all the way back since 2007. Fast forward a decade or so later and the next entry in the DC Extended Universe arrives later this year!
The upcoming Shazam! spin-off movie will show audiences the Kahndaq warrior being pitted against the demonic entity Sabbac and DCEU version of the Justice Society of America (JSA) members Hawkman, Doctor Fate, Atom Smasher, and Cyclone. While some footage has been shown during last year's DC Fandome and a poorly aged DC movie sizzle reel, the first official trailer is finally out for public viewing giving fans a tease at what to expect! You can watch the electrifying video right down!
Black Adam First Trailer
Watch the video here:
Black Adam Plot Synopsis
The official plot synopsis for DC's Black Adam movie reads:
Nearly 5,000 years after he was bestowed with the almighty powers of the Egyptian gods — and imprisoned just as quickly — Black Adam is freed from his earthly tomb, ready to unleash his unique form of justice on the modern world.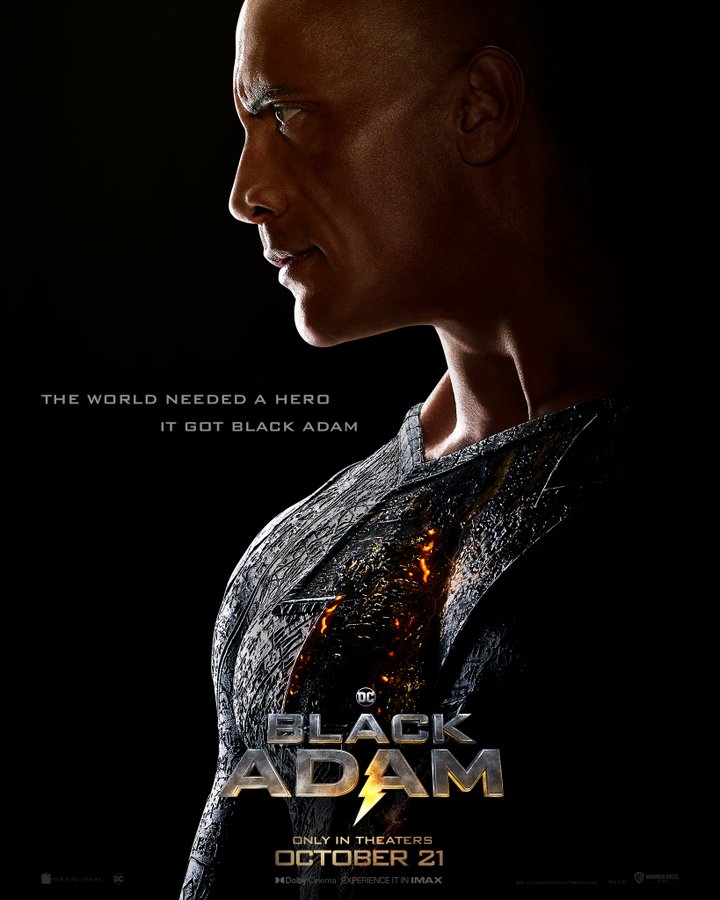 Black Adam is directed by Jaume Collet-Serra. The film also stars Aldis Hodge, Pierce Brosnan, Noah Centineo, Quintessa Swindell, Sarah Shahi, and Marwan Kenzari. Though this has been delayed a couple of times, Black Adam zaps its way into theaters on October 21st!
Are you excited for Black Adam? Do you think this movie will finally give DC the much needed edge over Marvel? Is the Rock the weapon that Warner Brothers was looking for to turn the tables? Black Adam aims to shift the balance of power not just in the DC Extended Universe but it is so grand it could shift the balance of power between MCU and DCEU itself. Which member of the JSA are you hyped to see the most on the big screen? Let us know in the comments below.
Follow us for more entertainment coverage on Facebook, Twitter, Instagram, and YouTube.