Hierarchy in power of the DC Extended Universe is here. As Warner Bros. is still figuring their out of financial troubles amidst the Discovery merger, the latest DCEU entry Black Adam has finally landed in theaters in this weekend after nearly 15+ years in the making! The Dwayne Johnson-lead standalone film is facing mixed reception from both critics and audiences alike. While theater attendees have given the movie a "B+" on CinemaScore and a glowing "90%" on Rotten Tomatoes' audience score, it seems the low critic ratings might have affected Black Adam's initial box office debut.
Experts believed Black Adam was looking to open around the $60-$70 million range. Thursday previews started off with a solid $7.6 million whilst Friday show times saw the movie earning $26.8 million. Add all of that up together and Black Adam came out swinging with a $67 million opening! For comparison, we'll break the numbers below.
Black Adam By The Numbers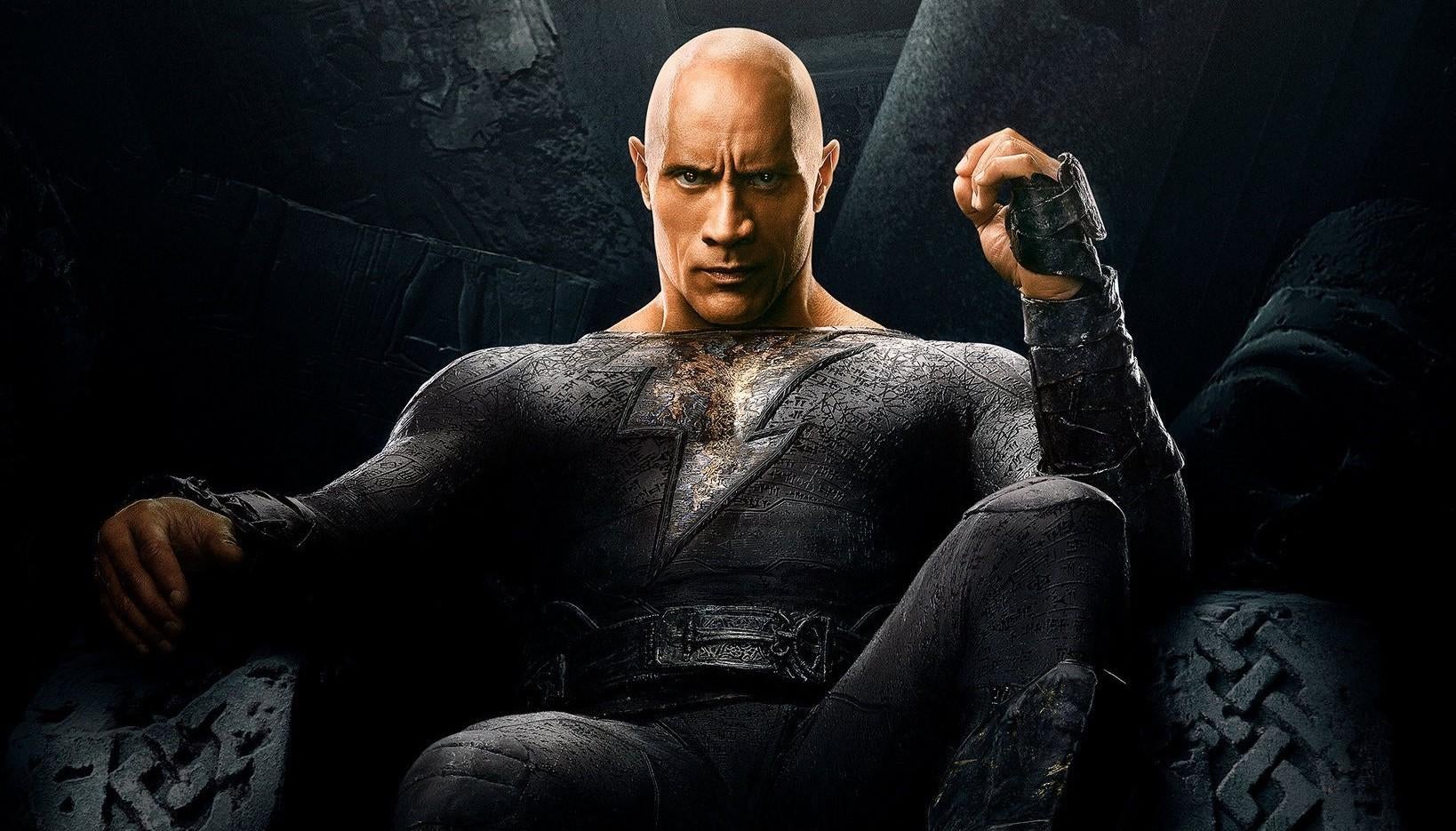 Black Adam's opening by DCEU numbers is on par with Jason Momoa's Aquaman ($67M), but outperforms Zachary Levi's Shazam! ($53M). The film's debut is also more than Wonder Woman 1984 ($16.7M), The Suicide Squad ($26.2M), and Birds of Prey ($33M). Though, given that time during the pandemic, Warner Bros. had simultaneously added their 2021 film library on HBO Max as same-day-releases. As with other comic movie openings similar with Black Adam, the movie falls behind Venom: Let There Be Carnage ($90M), Black Widow ($80.4M), Shang-Chi and the Legend of the Ten Rings ($75.4M), and Eternals ($71.3M). With Black Panther: Wakanda Forever opening in just a few short weeks, it'll be interesting to see where word-of-mouth lands and what box office legs Black Adam will have.
This Week In The Domestic Top 5 Box Office
Coming in second place is another new recent release, Ticket to Paradise. The George Clooney and Julia Roberts-led romantic comedy opened with $16.3M. In third but still going strong throughout spooky season is Paramount's horror film, Smile. In it's 5th week the film earned $8.4M. The movie is itching close to the $100 million domestic mark. After making a lackluster debut, Universal/Blumhouse's Halloween Ends fell to fourth with $8M. Even with the Peacock streaming release, that puts the film at a steep 80% box office drop. Rounding out the top five is Sony Pictures' family film Lyle Lyle Crocodile with $4.2M.
For those who saw Black Adam over the weekend, what did you think? Where does it rank among the DCEU films? Who was your favorite character? Let us know in the comics below!
Follow us for more entertainment coverage on Facebook, Twitter, Instagram, and YouTube.