"The Suicide Squad" is a Success.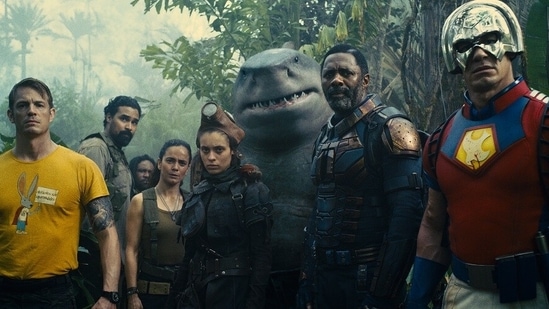 There was a lot of buzz surrounding the recent release of "The Suicide Squad." Current data from Samba TV shows that approx. 4.7 Million users saw the latest DCEU movie in the USA itself. These record views are more than DCEU's previous movies Zack Snyder's Justice League" with 3.2 million views and "Wonder Woman 1984" with approx. 3.9 million views. In light of the success of "The Suicide Squad," many rumors are arising about Bloodsport. As a result, fans are waiting for the officials to confirm them. 
However, we know some things with assurance. 
Just in case if you dont know, Margrot Robbie is taking a break from playing Harley Quinn. 
Secondly, John Cena and James Gunn will release a TV series together. This TV series will revolve around the character of "Peacemaker." 
In addition, there are many rumors about an Idris Elba Bloodsport Spin-Off. Should we believe these rumors? Of course, it is always better to accept what officials confirm or say. So here is what James Gunn said.
"It wouldn't be next, it would be what came before."
In his own words, Idris Elba expressed his desire to do just that. "The Suicide Squad" director James Gunn answers a question regarding the Bloodsport movie rumored since the film's release. But, like he usually does, Gunn didn't leave the question untouched and replied directly to it.
"There is a possibility."
Here is what the tweet by Gunn says, "There is a possibility of seeing more #Bloodsport in the near future – something I'd love to see. But there is nothing currently in development. So this story is false."
Fans weren't ready for this answer from Gunn. But it silences all the rumors about Bloodsport Spin-Off. We are sure one day we will see Bloodsport fighting again; we don't know where. 
But, for now, you can watch our Bloodsport in "The Suicide Squad" in theaters and on HBO Max.