From 2013 to 2021, Brooklyn Nine-Nine aired for eight seasons and received multiple honors, including two Golden Globes, an Emmy, a GLAAD Media Award, a Critics' Choice Television Award, and a Shorty Award. It was always a dynamic show, with some episodes dealing with severe issues and others being just amusing.
Jake And Amy: Season 5, Episode 22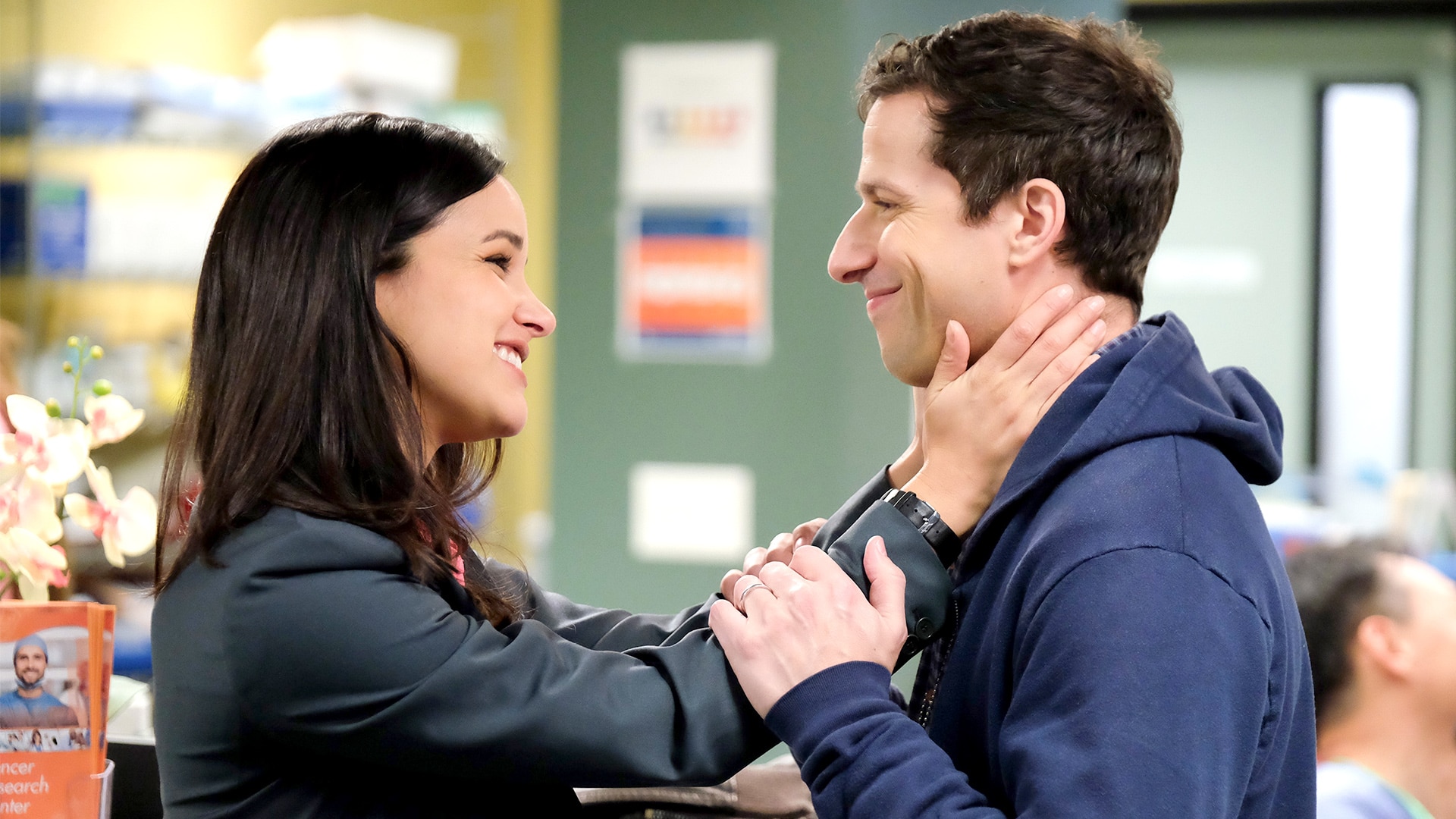 Jake and Amy demonstrate how much can go wrong in a pure Brooklyn Nine-Nine manner in a single day. It's Jake and Amy's wedding day, and their venue is immediately canceled when information of a bomb arrives. 
Crime And Punishment: Season 4, Episode 22
Lieutenant Melanie Hawkins frames Jake and Rosa for repeated bank robberies, and Crime And Punishment depict the two on trial. Jake is more favorable than Rosa because he believes in the justice system.
He Said She Said: Season 6, Episode 8
He Said She Said, another one of Brooklyn Nine-Nine's somber episodes, explores the story of a sexual assault victim. Keri Brennan, the victim, reportedly 'broke' her sexual assaulter's penis.
The Box: Season 5, Episode 14
The Box is one of the rare episodes of Brooklyn Nine-Nine in which viewers witness the 99th Precinct's in-depth questioning techniques. Unfortunately, Phillip Davidson's impeccable alibi and defense begin to make Peralta and Holt uncomfortable, and he is hauled in for interrogation.
Game Night: Season 5, Episode 10
Rosa Diaz is a local badass, a cynic, and an excellent investigator. Rosa declares her bisexuality in a briefing during Game Night and later confesses to Jake that she hasn't told her parents.
HalloVeen: Season 5, Episode 4
A champion cummerbund with the inscription: outstanding human/genius is the subject of another Halloween theft. As the crew begins their search, Jake brings Amy to the evidence locker to discover a new cummerbund.
Moo Moo: Season 4, Episode 16
Terry takes on additional responsibilities at work in Moo Moo, making him unavailable to bring up his girls from pre-school one night, so Jake and Amy volunteer to assist. The twins play with the windows of the car, accidentally letting Moo Moo, Cagney's blanket, out.
Yippie Kayak: Season 3, Episode 10
Armed robbers take over the business as a last-minute Christmas gift, and each citizen is taken, hostage. Gina was supposed to distract Charles while Jake looked for his Christmas present. Jake and Charles must defend the business while also ensuring that Gina is not kept captive in the process.
Halloween: Season 1, Episode 6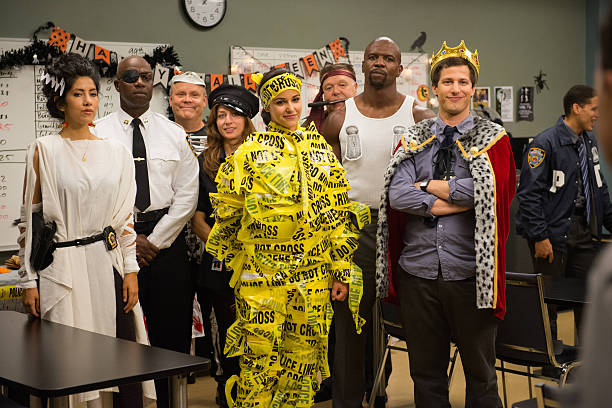 It's Halloween in the 99th Precinct, and Captain Holt confronts Jake Peralta after declaring he'd make a fantastic criminal. If Jake can take Captain Holt's Medal of Valor before midnight, Holt will declare Jake the most delicate detective/genius and complete all of his paperwork. If Holt wins, Jake will be work on five weekends for no pay. The Medal of Valor is kept in a vault in Holt's office, with the code known only to Holt.
48 Hours: Season 1, Episode 7
Jake Peralta is investigating a jewelry store heist, and all evidence leads to Dustin Whitman (Kid Cudi). Unfortunately, Dustin teases Jake, so Jake arrests him without appropriate proof. From there begins a race against the clock since the 99th Precinct can only keep a suspect for 48 hours. Unfortunately, Jake ultimately realizes that it's Dustin's former cellmate is doing crimes precisely as Dustin used to. This causes everyone to pull overtime.