Elijah Richardson's performance in Falcon and the Winter Soldier truly surprised people. Captain America: New World Order has finally been giving glimpses of what fans can expect here and there. A majority of its premise originated from the Disney+ series Falcon and the Winter Soldier and various characters of the same would find themselves in the fourth movie as well.
Out of the characters which fans want to see in the film taking up their roles as per the comics, Eli Bradly as Patriot and Joaquin Torres as Falcon were their top choices. The movie already has a lot to live up to since the Captain America trilogy is highly praised. A recent post shared by Elijah Richardson has already sparked up the fans' hope as his body transformation has put them in awe.
Also Read: "He is a little nervous about the Ben Affleck thing": Marvel's New Captain America Anthony Mackie Was Ready to Trade Blows With Zack Snyder's Justice League
Elijah Richardson Is Geared Up For Captain America 4 As The Patriot
Elijah Richardson's portrayal as Eli Bradley in Falcon and the Winter Soldier had already given fans the hope that the Marvel Cinematic Universe was working towards introducing Patriot anytime soon. Seeing the transformation that the actor has had since the series was filmed has removed the doubt and somewhat confirmed it. His effort in the gym is clearly visible and perhaps he is more than ready to start filming in the movie as his iconic character.
This has motivated them to believe that not only Patriot but, Falcon will also be appearing in the movie. The transformation shows just how much hard work Richardson has put in the last two years, perhaps even more. From being introduced as a dainty kid in the series to now, it is almost as if someone injected him with the super serum. Furthermore, he looks more like he is ready to even get a spot in the Young Avengers if Marvel ever decides to go in that direction. However, seeing how many characters of the same are being introduced, that may not be far-fetched.
Also Read: "The serpent society": After Chris Evans' Departure From Captain America Franchise, Marvel Is Brining 6 New Major Villains For Anthony Mackie's Next Movie
Fans Applaud Elijah Richardson's Physical Transformation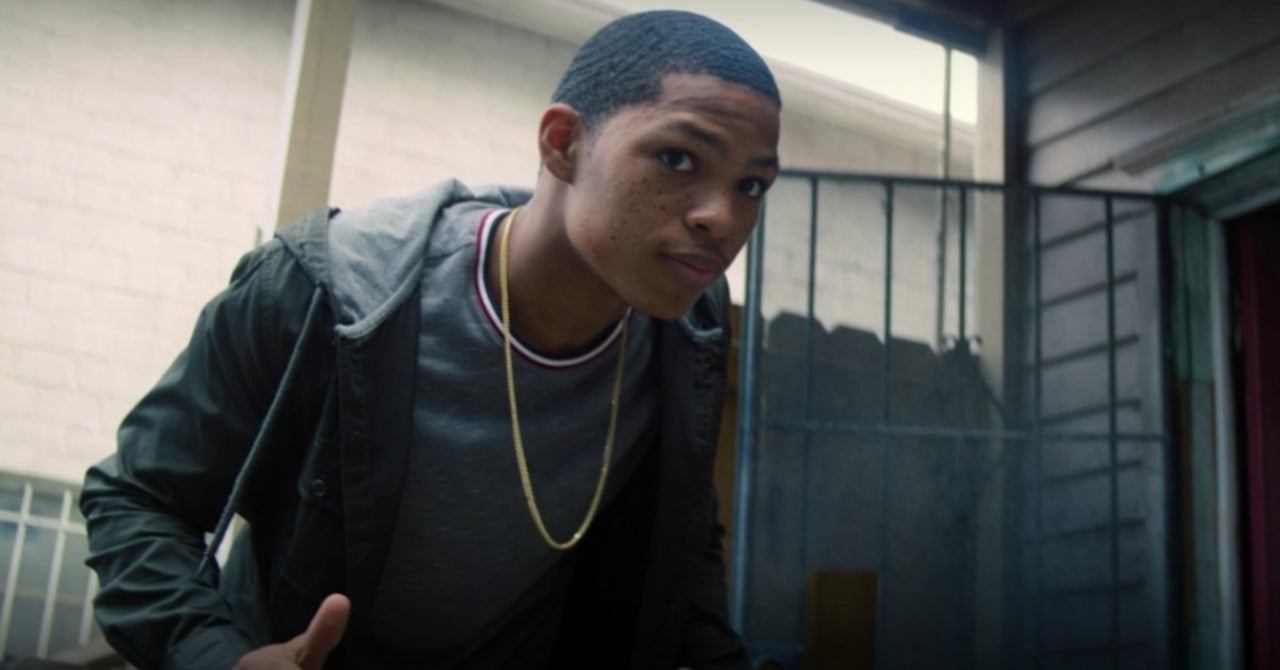 Fans are surely in awe of Elijah Richardson as he shows off just how much muscle he has gained in over two years. They are constantly commenting on how incredible it is and that they are more than ready to see him become Eli Bradley and the Patriot in the upcoming movie.
He got biggest than Captain América himself
Sam is going to look small next to him

— Michelle Espinoza (@MichelleFamessa) April 2, 2023
WHAT THE HELL OMG

— Balam Saw Halloween Ends (@DBDLaurieMain) April 2, 2023
He's going to be the Patriot

— ALewis89🇺🇸🇦🇬 BA/AA #B1 Black Diaspora Unity (@masharn_lewis) April 2, 2023
Kid bulked up big time, respect the gains💪🏾

— SPVaughn1111🕷🕸 (@VaughnSmarsh) April 2, 2023
Dude became a Super Soldier overnight dawg 🤯

— mikey wit the burner ♟🎡🔫 #LLDOT 🕊 (@MunnyHaze) April 2, 2023
He must have taken the real life super soldier serum because that's a huge change

— scareb (@ScapedINak) April 2, 2023
Fans are even talking about how it seems as if he quite literally took the super serum. The amazement the actor has managed to put the fans in with his transformation is indeed very unique. He is being praised heavily for it. They are congratulating him for just how much change there is between the before and after photos.
Captain America: New World Order will be available to watch in theatres from 3rd May 2023.
Also Read: Chris Evans' Co-star Sebastian Stan From Captain America Completely Disregarded Ben Affleck and Henry Cavill's Justice League
Source: @officialelijahrichardson on Instagram