DO YOU THINK YOU HAVE MISSED ON SOMETHING? NO PROBLEM, BECAUSE WE HAVE GOT YOU COVERED.
LISTED BELOW ARE SOME OF THE INSTAGRAM UPDATES FROM CELEBRITIES YOU MIGHT WANT TO HAVE A LOOK AT :
1.Meg Thee Stallion
As she explains on her Instagram that she has recently removed the product foundation from her routine of makeup and it showed positive results as it made her skin better by reducing the hyperpigmentation on her face. She also mentioned that she wanted to explore more skincare products especially owned by any black.
2.
 Aldis Hodge
The star Aldis Hodge who performed in One Night In Miami, explains in his Instagram why sometimes we have the best conversations with our own selves. He posted a picture and beneath it captioned himself strategizing to survive the upcoming year and have the best conversation with himself only.
3.
Kelly Rowland 
The woman who is on her pregnancy marked her ninth month with immense happiness on Instagram along with posting a video of herself dancing. I CAN'T WAIT OH MY GODDDD…
4.
Debby Ryan 
Debby Ryan wishes her co-star named Karan Brar a happy 22nd birthday where she explains in the caption that she's really proud of him and his determination to search. She appreciated him being really wise and gives him lots of love on his birthday.
5.
Katy Perry
Katy Perry posted a picture before her show flaunting in that dress as she prepared herself to sing at the 2021 inauguration.
6.
Chrissy Teigen
Being the only celebrity, who the new President Joe Biden follows on Twitter, she couldn't believe the new day and the new dawn.
7.
Barack Obama
The former President, Mr. Barack Obama welcomes the new president Joe Biden and his return to the white house as the new 46th President of the United States.
8.
Kamala Harris
The new Vice President, Kamala Harris makes remarkable history by being the first-ever woman to stand that role. As she posts on Instagram, she explains that she will be there for the people now, and always.
9.
Rihanna
As the star welcomes the new President, she posted a badass picture of her in support of her completing her part as a citizen to help with the process of the inauguration.
10.
Jennifer Lopez
She recently posted a picture with Alex Rodriguez at the capitol before she had her performance. 
11.
Chloe Bailey
Chloe Bailey posted a video of her #bussitchallenge and blessed her fans with her very own new account on the social media app, Instagram.
12.
Jesse Tyler Ferguson
Jesse Tyler Ferguson posted pictures on his Instagram as he feels nostalgic and takes his fans a ride back to his younger years of life. He also says that those pictures were actually developed pictures as it sometimes shows in certain scenes with darkroom and red light.
13.
Sarah Jessica Parker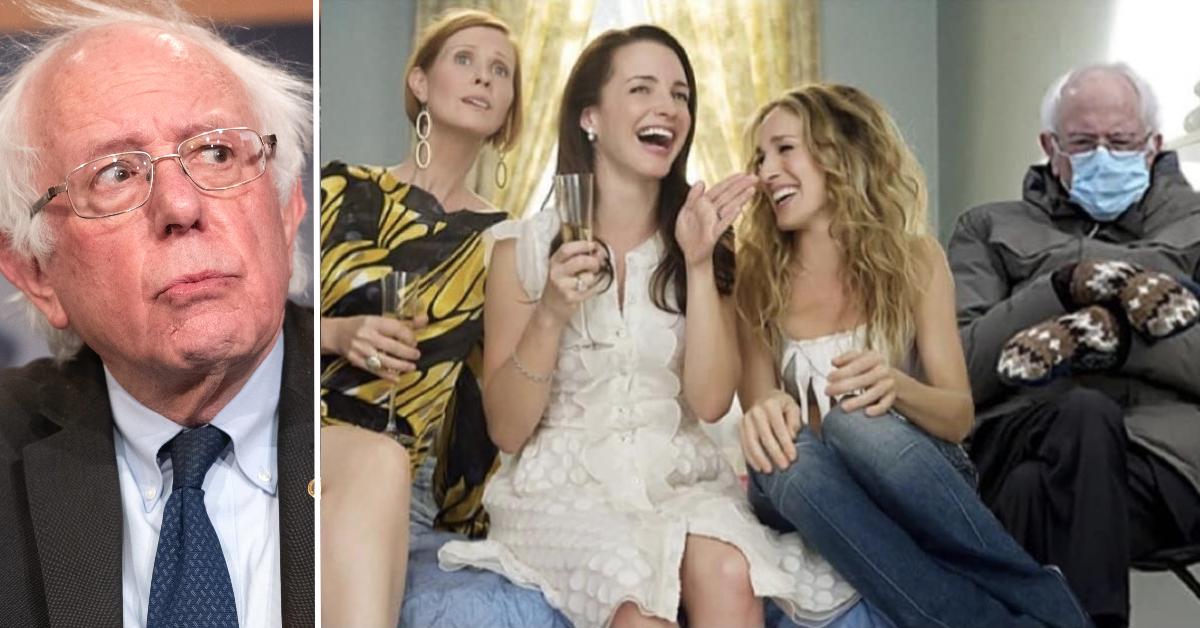 Sarah Jessica Parker posted a picture on her Instagram where she seems to join in the new Bernie Sanders meme trend.
For more updates on the celebrities and others, do follow our page, like, share and comment.
Source: BuzzFeed.