It's crazy to think that a soap opera about rival children's karate dojo's could become one of Netflix's top series. Yet, Cobra Kai Season 5 proves once again, that the Karate Kid follow up has earned its place as one of the streaming giant's strongest contenders. It's a testament to the power of nostalgia coupled with a combination of strong writing and likable characters. Cobra Kai Season 5 hits hard, shows no mercy and builds to the strongest series finale we've seen from the show thus far.
The Valley is in turmoil. Cobra Kai is now under the leadership of Terry Silver (Thomas Ian Griffith), a dangerously deranged sensei with a master plan that goes further than anybody could have suspected. Former rivals Johnny Lawrence (William Zabka) and Daniel LaRusso (Ralph Macchio) have no choice but to work together against a mutual foe. But they won't be able to do it alone. To take down Silver they'll need the help of their dedicated students, old friends, and maybe even an enemy or two.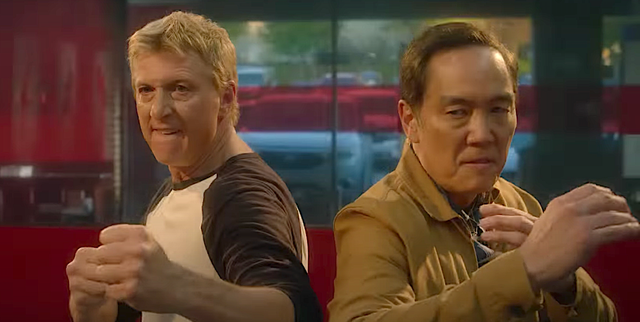 Also Read: 'He's going to do this in not a traditional way' Cobra Kai Creator Josh Heald Reveals Terry Silver Will Cheat Even More in Season 5
With each season, the story grows, brining back familiar faces from the Karate Kid franchise while developing the existing characters within the series. What began as a simple story of two childhood rivals adapting to adulthood while facing the demons of their past, has slowly built to a larger than life melodrama with karate kicks. Season five is no exception to the trend. The fight for The Valley reaches new heights as the danger becomes realer than ever.
Season five of Cobra Kai proves, once again, that the villains are far more interesting than the heroes. Silver, much like John Kreese (Martin Kove), oozes a smarmy, self righteousness that's supported by his ability to follow through on his grandiose promises and commitments. Through his knowledge and skills in martial arts and his never ending wealth, there seems to be no limits to what he can accomplish; like Batman if he ran an evil children's dojo in Los Angeles.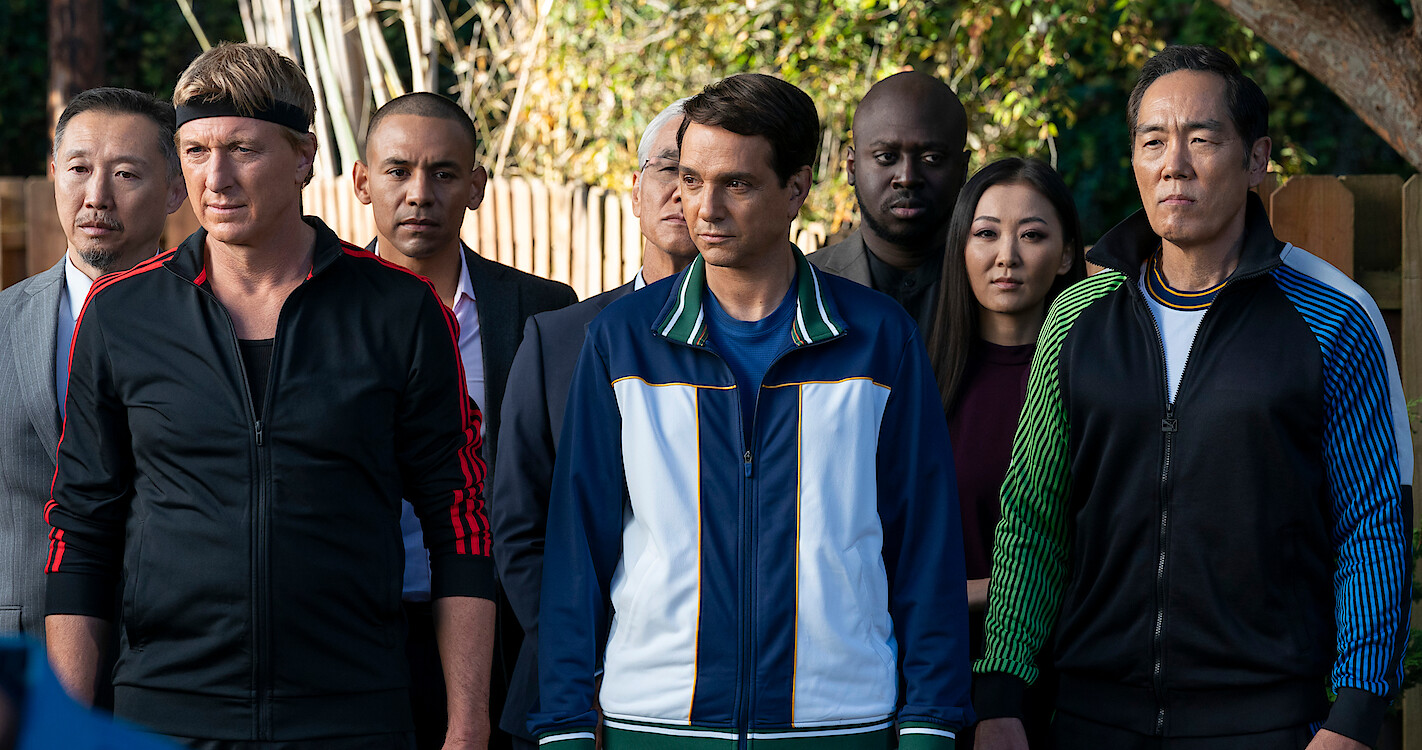 Cobra Kai has managed to fight through the slew of "requels" and reboots to stand proud and victorious at the top of the heap. It shows no signs of slowing down, with an ever evolving story that continues to climb to newer and unexpected levels. Sure, its cheesy, but that's part of its charm and I wouldn't want it any other way. It embraces the silliness of its premise and embodies the lighthearted tone of the 80's classic while exploring these characters from new and meaningful perspectives. It's about accepting the mistakes and missteps of our past. It's about forgiveness, family and, yes, karate. Mr. Miyagi would be proud. 8.5/10
Follow us for more entertainment coverage on Facebook, Twitter, Instagram, and YouTube.