Michael Keaton is officially back as Batman in The Flash and fans are in awe of just how much agility he has in the Batsuit even after over three decades. The upcoming movie has a lot of gripping factors, from Sasha Calle's Supergirl to Ben Affleck's Bruce Wayne making appearance. The movie has a lot waiting for the fans, seeing that it will also determine just how the upcoming DC Universe unfolds.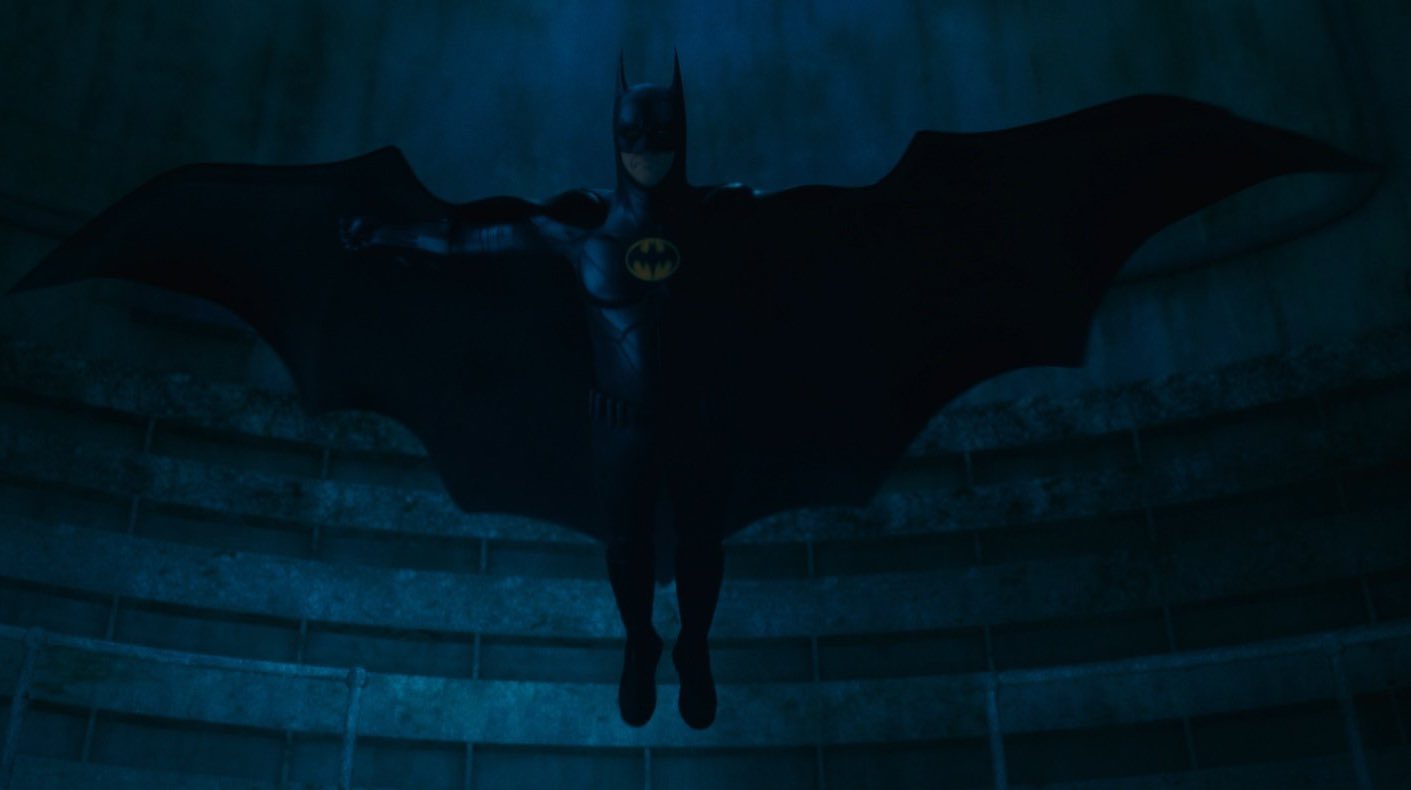 The movie has a lot going on for it despite the fact that the titular character is played by none other than Ezra Miller. All the actors who are either returning or established in the DCU have created hype for the movie. Fans are looking forward to it more and more, especially with a closer look at Keaton being released.
Also Read: HBO Max Streaming Details For Ezra Miller's $200 Million DCU Film 'The Flash' Released
Michael Keaton's Smooth Landing Into Flashpoint
Michael Keaton's return to his iconic role as Batman had the fans in an uproar of joy when it was first announced. Now that the dream has turned into a concrete reality, the actor's cape is floating with pride. The closer look can be seen with the actor wearing his signature suit and as fans had already been anticipating, he will play a massive part in the movie and won't be there just for fan service.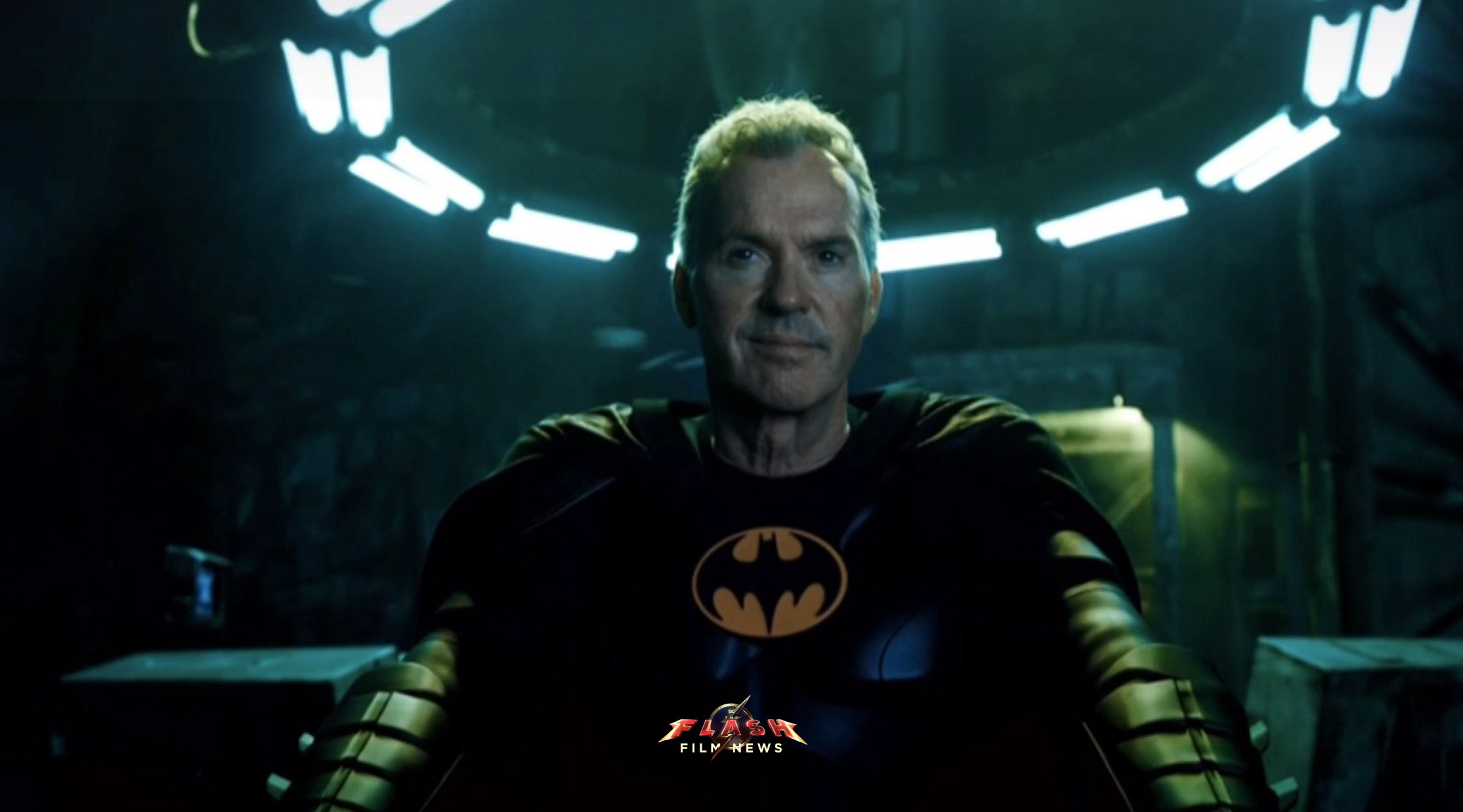 Keaton's involvement in the movie has already attracted a major audience. However, seeing him in action once again while he dawns his signature cowl has further led the fans to erupt in a howl of happiness. His grandiose and enigmatic Batman is once again protecting the streets of Gotham. Despite his long absence, all fans can now think of, is just how good he is, as if the last couple of years did not pass at all and he is just the same old actor who first appeared as the character in 1989.
Also Read: "It ended up being great": Batman Star Michael Keaton Didn't Understand Bill Murray's Iconic $105M Cult-Classic Movie, Refused Movie to Later Regret His Decision
Fans Are Astonished By How Good Michael Keaton Looks As Batman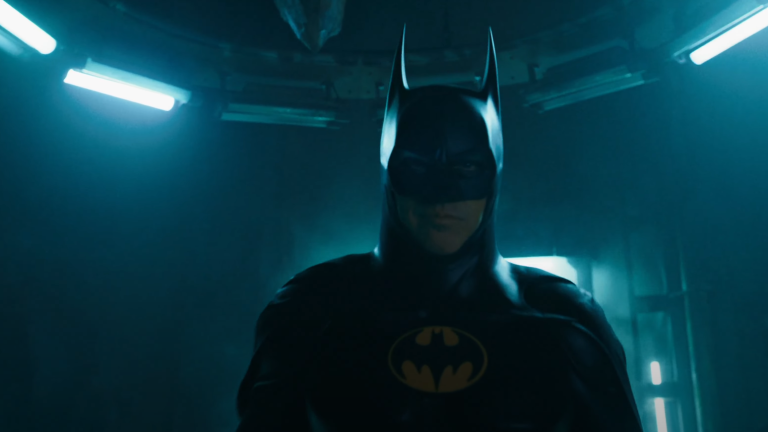 Ever since there was a better look at the character, fans have been more than excited for the release of the movie, just so they can get to see more of Michael Keaton as Batman. They are wondering as to just how his agility is as good as the first time he became the character.
Glucosamine, chondroitin, and hot yoga🤙🏻

— Stephän Geraldo (@SanDiegoSlim) April 12, 2023
Gotta be the super soldier serum

— Swagato Sarkar (@SwagatoSarkar99) April 12, 2023
He's got that dawg in him

— ᴍᴀɴ (@DeviIMan84) April 13, 2023
He stretches beforehand lol

— Liam (@GothamsGamer) April 13, 2023
In the same way as Willem Dafoe, who nobody complained about 🙃

— 𓆘𓆘𓆘 V@N D@N 𓆘𓆘𓆘 Hecho eи Wexico 🇲🇽 (@Doniiivan) April 12, 2023
Cocaine is one hella of a drug 🤣

— David (@NoKarma_) April 12, 2023
They want to see him once again and are even comparing his return to that of Willem Defoe in Spider-Man: No Way Home. Others are even joking about how he must be taking various supplements. Keaton has become a magnet for fans to come and watch The Flash after the constraint that kept them back initially with Warner Bros. Discovery and their ties with Ezra Miller.
The Flash will be available to watch in theatres from 16th June 2023.
Also Read: 8 Ways The Flash Movie Changes the Flashpoint Storyline from the Comics
Source: Twitter