Marvel fans are on cloud 9 thanks to the rumored Daredevil Season 4 revival on Disney+. Here are some Daredevil Season 4 fan theories to ponder upon if the project is truly in the works.
Moon Knight Will Pave The Way For Potential R-Rating For Daredevil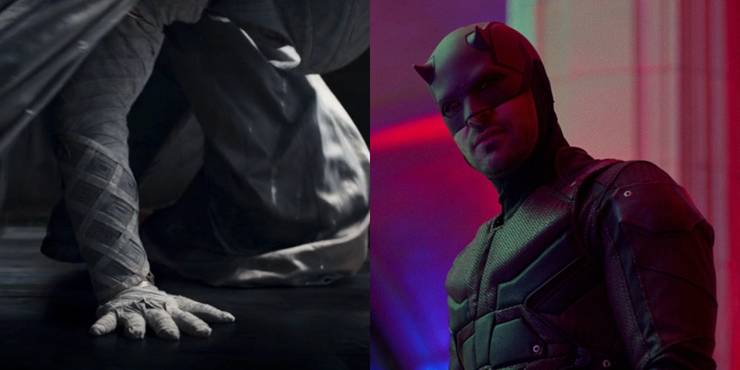 The popular theory is that Marvel Studios is finally gearing towards an R-rated sub-franchise. With Deadpool and now Moon Knight, the stage is set for more dark story arcs full of blood and gore. The movie, strategically speaking, makes a ton of sense. Moon Knight is a very violent and twisted superhero. If Marvel could pull it off, it would successfully prove that fans of the MCU do enjoy grittier, more grounded superhero stories. Daredevil, as we know him from Netflix's Defenders-Verse, is as grounded as a hero can get. After Daredevil season 4, who knows if Marvel won't start considering reviving Jon Bernthal's Punisher?!?!
The Thanos Snap & The Blip – How They Affected The Daredevil Characters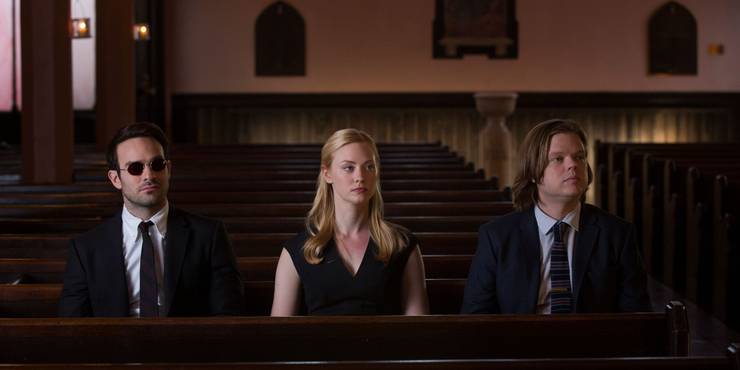 One lingering question every Daredevil fan in particular and Marvel fan in general keeps asking is that how the Thanos Snap affected the Defenders-Verse. And if it did, how did the Blip making them come back 5 years later change things for Daredevil. Foggy, Karen and a busload of other characters may have been severely affected by the Snap and the Blip. Daredevil happens in real time. So the third season happened before 2018. That makes it more or less before the Thanos Snap wiped out half the universe. There's some major confusion that Daredevil Season 4 may be giving us answers to.
Instead Of Daredevil Season 4, We Will Get A Daredevil Movie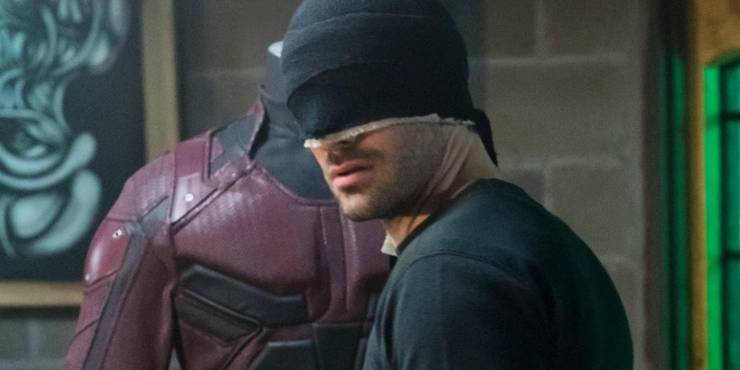 This might by troubled waters. The last time Marvel tried making a Daredevil movie, we got the 2003 abomination featuring Ben Affleck as the titular hero. But there is one thing new age fans must consider. Daredevil is no longer tied down by the stains of the 2003 movie. Netflix has ensured the hero became a very well-known and respected vigilante worthy of applause. And there is also the fact that the supposed sheet leak containing the list of characters for the project never specified if it was a series to begin with. A Disney+ MCU movie would be right up Marvel's alley.
Daredevil Season 4 To Come After He Appears As Supporting Character In She-Hulk & Echo
Fans keep talking about Matt Murdock being in Spider-Man: No Way Home. But we are missing some crucial details right under our noses. Echo is reportedly featuring Vincent D'Onofrio as Kingpin. She-Hulk will also feature court-room drama, if rumors are to be trusted. D'Onofrio played the Kingpin in the Netflix Daredevil series. She-Hulk is also supposedly about to allot a lot of screen-time to Charlie Cox as Matt Murdock. This could serve as a possible precursor to Daredevil Season 4.
Marvel Will Announce Daredevil Season 4 In No Way Home's Post Credits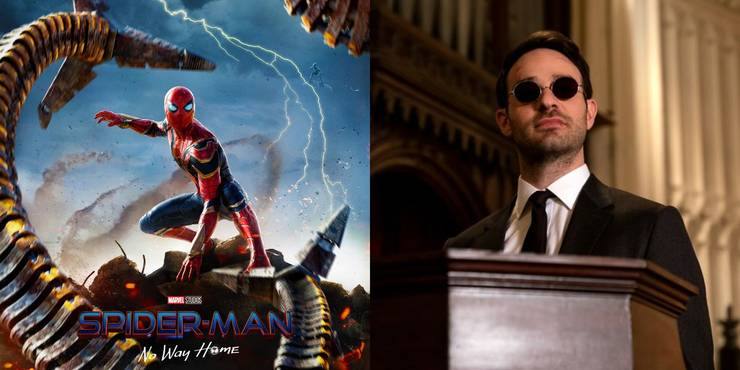 The Disney+ Day is by and large an absolute flop. It is perhaps Marvel is keeping most of its cards close to its chest. Maybe Disney wants Marvel to reveal projects in phases. An official Daredevil season 4 announcement in Disney+ Day never happened. That could be because Matt Murdock will be shown wearing his mask in No Way Home's post credits sequence. That way, Disney would leave fans guessing till the very end if it will be a movie or a Disney+ show.