DC Comics has just revealed in the newest addition titled Harley Quinn #9, that she was once afraid of clowns. Quinn is a very famous DC Comics character, but so is her history with the Joker. We have seen time and again, in issues and movies, that Quinn was a psychiatrist before she met the Joker and turned to the life of crime. We have seen her first meeting in Harley Quinn (animated series), Suicide Squad (2016), etc. However, the latest preview of Harley Quinn #9 reveals her initial fear of clowns. Check it out below!
DC Comics Reveal Harley Quinn's Fear Of Clowns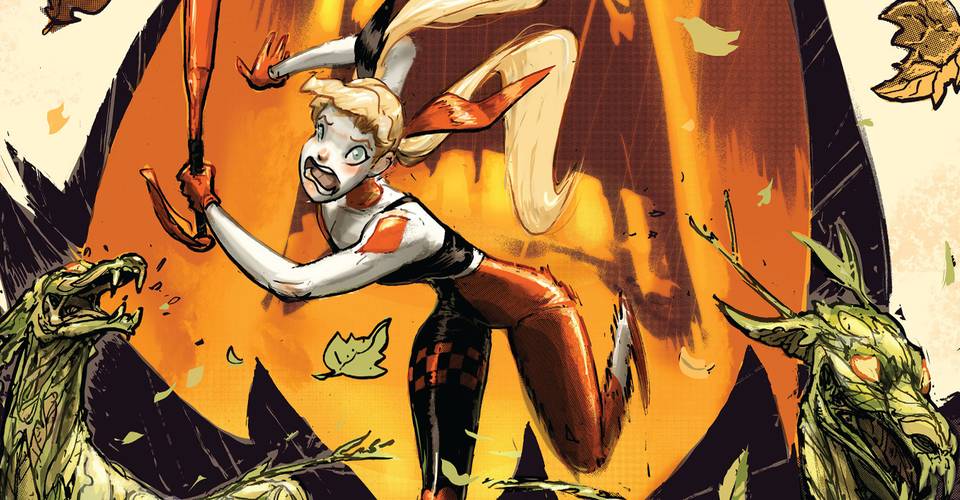 Harley Quinn #9 revisits her time in the Arkham Asylum when she was working closely with the inmates. Then, she was known as Dr Harleen Quinzel. This new reveal has made the character richer in terms of mentality and past. This is something that fans have noticed about the writer Stephanie Phillips that she likes to keep adding to Quinn's character and enhance her backstory.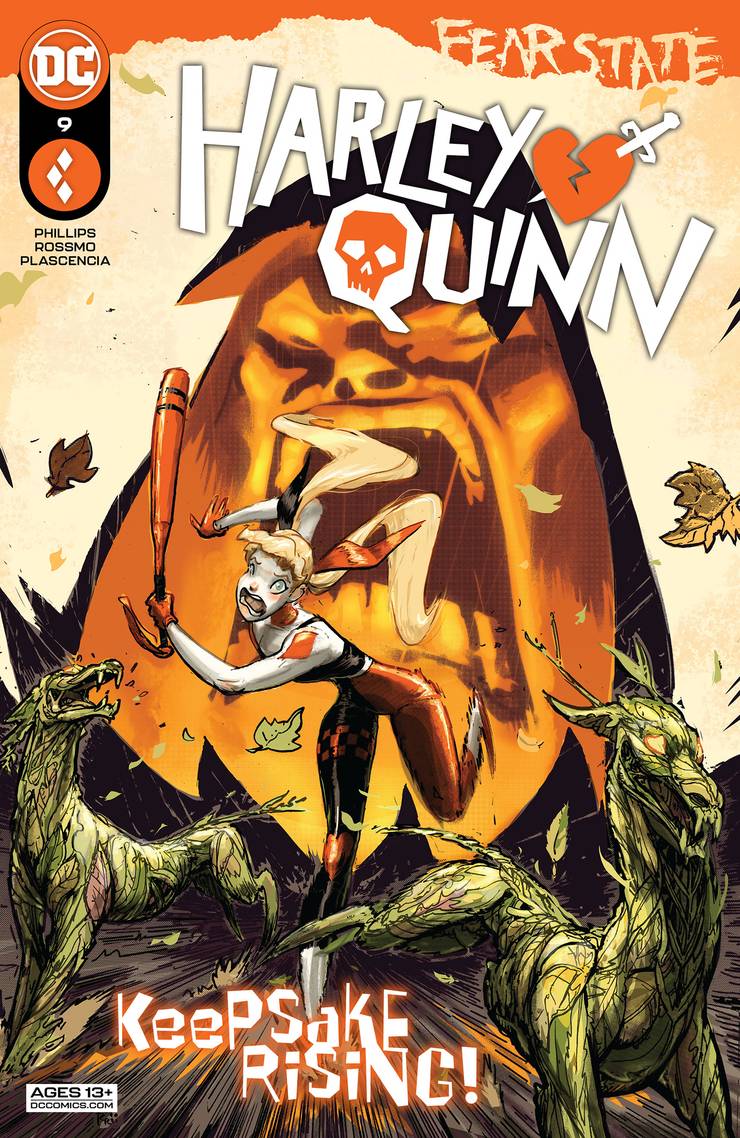 In the preview, Harley Quinn's inner monologue details reveal that she has always felt a "little queasy" about clowns. It also tells us that even though she doesn't "hate cats," she has "never been comfortable around 'em either." Now, Harley has a new sidekick, Kevin. He is a former Joker follower and clown that she is helping to become a better person. Moreover, he has even suited up to help Gotham in some of the tie-ins. While tackling threats and string to save Gotham, she will also be trying to make a better relationship with Poison Ivy. Check out the details and pictures below:
Written by STEPHANIE PHILLIPS
Art by RILEY ROSSMO
Cover by RILEY ROSSMO
$3.99 US | 32 PAGES
Variant by DERRICK CHEW
$4.99 US (Card stock)
ON SALE 11/23/21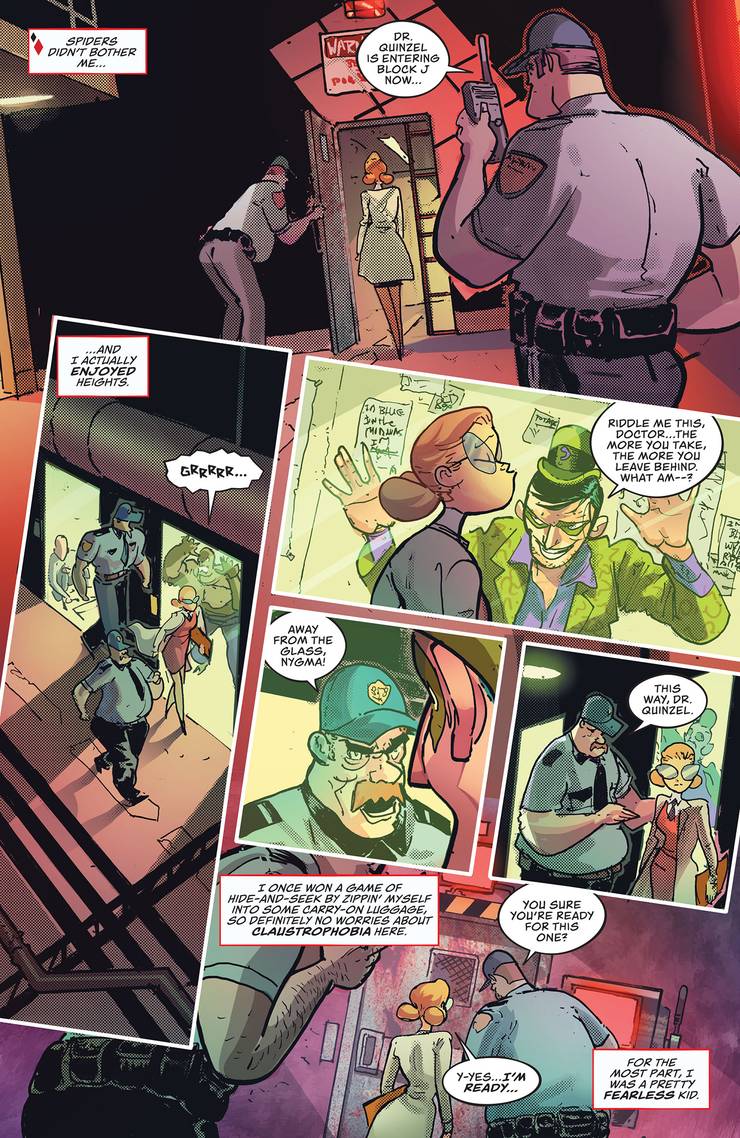 Check out the introduction:
"Harley Quinn here, reporting live from Fear State! And let me just say…I've jumped outta aeroplanes, faced down the baddest criminals in Gotham, thrown punches at Batman, and filed my own taxes without instructions from the IRS, but reuniting with Poison Ivy to try to save all of Gotham…? Let's just say I've got a little anxiety. I'm only one well-dressed and overly verbal former psychologist turned heroic clown, after all. Which is why I've teamed with the Gotham City Sirens to take down Scarecrow and…wait…why is Keepsake here? This couldn't just be an easy, straightforward mission, could it? I blame the writer…"