DC Comics has just rectified a major Superman mistake from Joss Whedon's Justice League. Till now, the 2017 film is still considered to be a major disaster for all the right reasons. It took four years for Warner Bros. to give the fans what they wanted with Zack Snyder's Justice League. As we all know, Snyder had to quit the project after the tragic death of his daughter, which landed the project in Whedon's lap. His last-minute reedits and rewrote screwed up the plot and gave us a sloppy film. Now, the latest comic has rectified a major climax problem from the film. majorly involving Superman.
Superman: Son of Kal-El
The comic, Son of Kal-El #3 is written by Tom Taylor with art by John Timms and colors by Gabe Eltaeb. It revolves around the adventures of Jonathan Kent, Clark Kent's son, who will go on to take on the name of Superman. Jonathan's real identity is blown away too quickly when he tried to save a boat full of immigrants. However, he believes that saving people is more important than leading a normal life.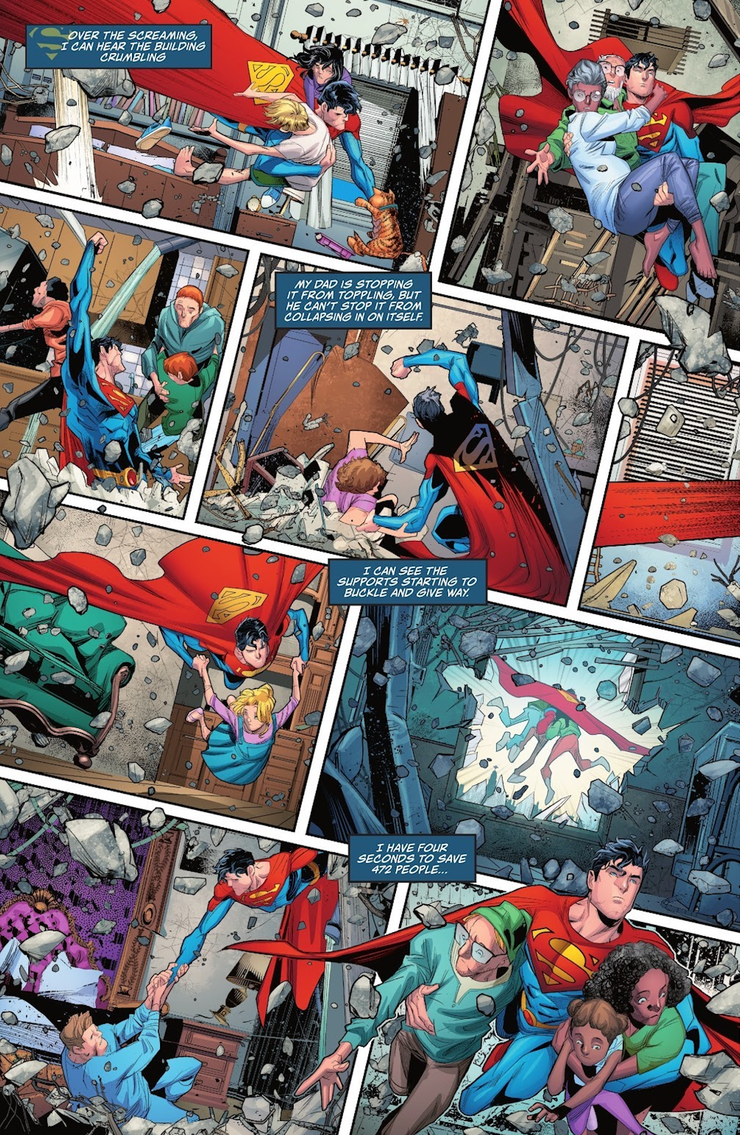 Now, Kal-El and his son arrive at Coast City, which is home to Green Lantern. There, they see the Infantino building almost collapsing. As Kal-El stops the building from hitting the ground, Jonathan notes, "My dad is stopping it from toppling, but he can't stop it from collapsing in on itself." This, in turn, makes a lot of sense. He notices that he has four seconds to save 472 people along with their pets. This is something that Joss Whedon ignored completely in a key moment.
Joss Whedon's Mistake
The biggest mistake that Whedon made was to portray the Infantino building as a single object. Superman ends up carrying the building from underneath. However, in reality, the building should have collapsed around him. Also, the scene really made Flash look like a loser as he saved only one family and the Man of Steel carried a damn building.
Source: ScreenRant