Demi Moore and Bruce Willis were known to be one of the golden couples of the 90s. All eyes were on them during their courtship, and even fans were fascinated with the whirlwind romance.
The actors first met in 1987, at the premiere of the movie Stakeout.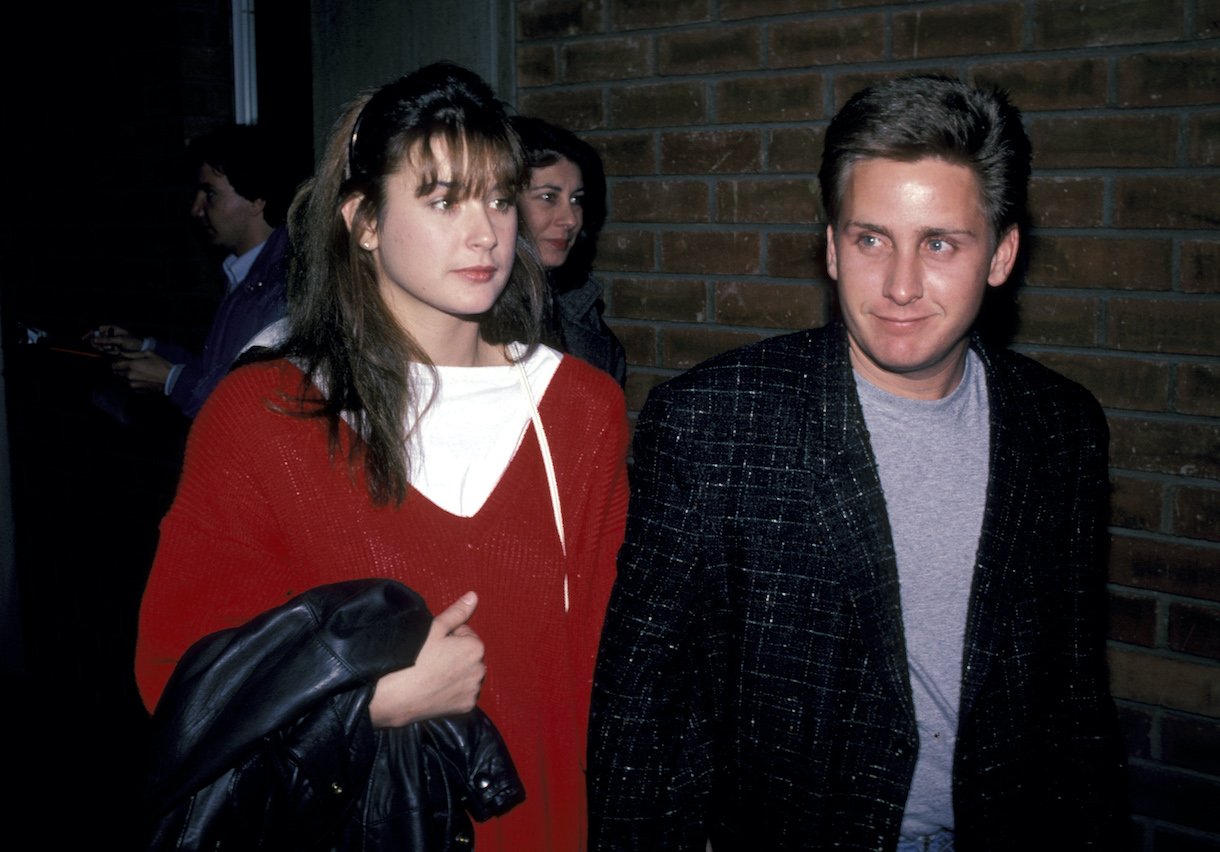 Moore was attending the premiere with ex-fiance Emilio Estevez, who played the lead in the film.
The G.I. Jane actress maintained that she was there in a platonic capacity, as the couple had earlier ended their engagement due to Estevez allegedly being unfaithful. During the movie screening, Estevez hinted to his ex-fiance that Willis seemed to be flirting with her. He told Moore that Willis couldn't keep his eyes off her.
Moore didn't notice the attention from the Die Hard actor until he asked the actress if he could buy her a drink.
Also Read: "She's been fond of Tom for years": After Getting Praise for Taking Care of Bruce Willis Post-Dementia Diagnosis, Demi Moore Makes Ultimate Move on Top Gun 2 Star Tom Cruise to Get Into a Relationship
Bruce Willis and Demi Moore's Whirlwind Romance
After the first night they met at the screening of Stakeout, Demi Moore gushed about how much of a gentleman Bruce Willis was. Within weeks of their first meeting, they were an item.
"I'd never encountered treatment like this before," she admitted in her memoir, Inside Out

"Bruce was so gallant- in his own boisterous way, a real gentleman. When I said it was time for me to go home, he offered to walk me to my car. He was so eager about it- Like a little boy who didn't want to miss the ice-cream truck. When he asked for my number, I felt a wave of schoolgirl flutters."
The couple was together for 4 months before they got married at the Golden Nugget hotel in Las Vegas.
Moore said at the time that she found him "just so ready to embrace and give me love."
In her 2019 memoir, the actress revealed that their wedding was unplanned. The couple had been joking about getting married and ended up spontaneously making the decision to get hitched while at the gambling tables.They had a traditional ceremony a few months later with family and friends. They went on to welcome three daughters together Rumer Willis, Scout Willis, and Tallulah Willis.
Related: "How a romance between a ghost and a living person would work": Bruce Willis Regrets Refusing to Work With Demi Moore in Ghost
Exes Maintain the Gold Standard for Friendship After Divorce
According to Demi Moore's memoir, Willis was uncomfortable with her fame. She was the highest-paid actress at the time and was constantly on the move. Willis wished to have a more traditional family set-up where he would be the breadwinner and his wife would take care of the kids at home. He would get upset when the actress had to travel for work, leaving the kids without their mother.
The pair split up in 2000, but have had a beautiful friendship since then, with Willis calling their extended family his "tribe".
Also Read: "I still love Demi": Even After Marrying 23-Years Younger Emma Heming Willis, Bruce Willis Has Nothing But Love For His Ex-wife Demi Moore
Source: Showbiz Cheat Sheet