Star couples garner a lot of public interest and speculation, but in the case of Marvel star Chris Pratt, fans are more attracted to his relationship with his father-in-law, and rightly so. Pratt is married to Katherine Schwarzenegger, daughter of Arnold Schwarzenegger, the bodybuilder, and actor who owned action films before superhero movies came along.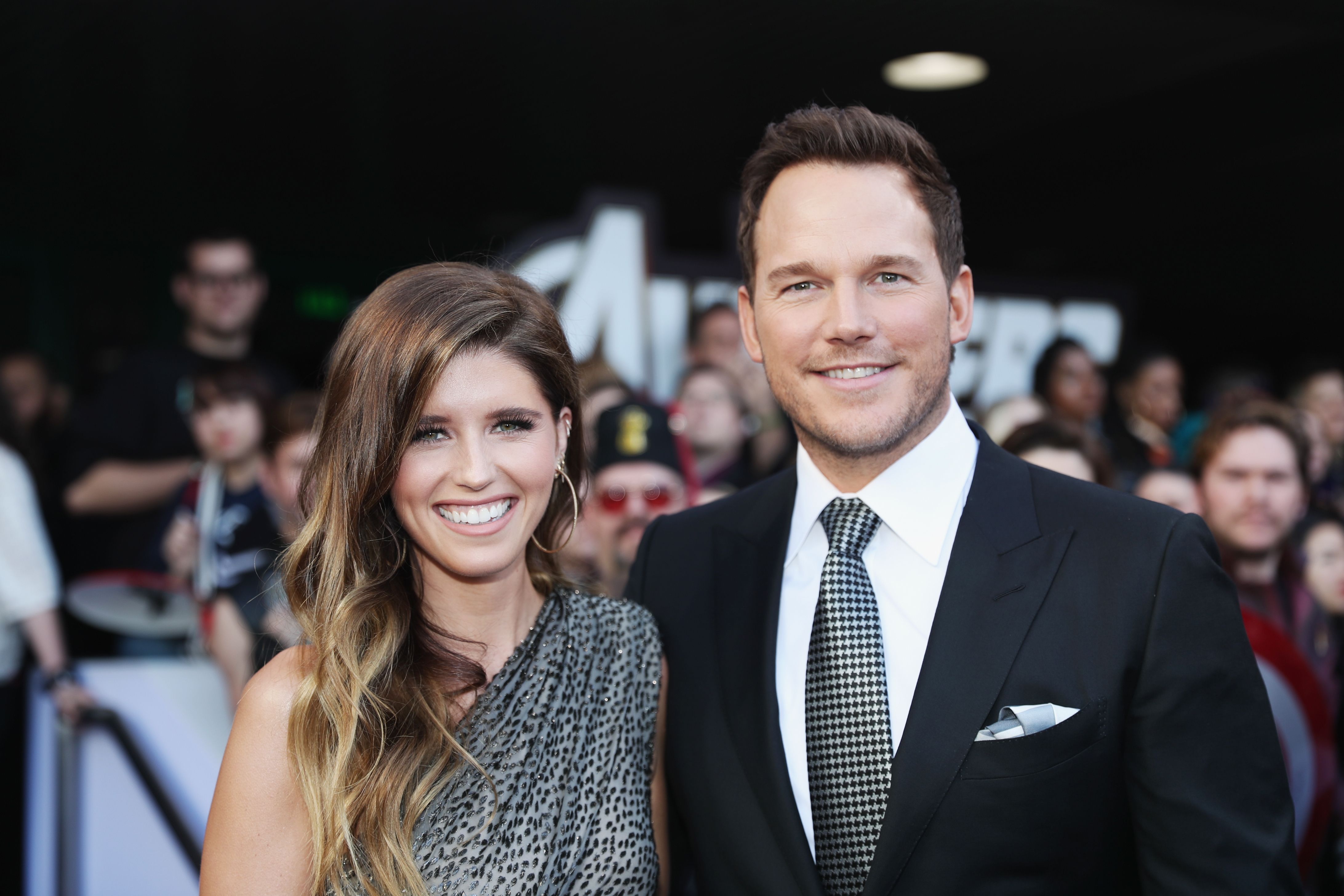 Know More: "We were insecure and nervous": Chris Pratt Mocks Critics Who Said James Gunn's $770 Million Marvel Movie Would Fail Miserably
Arnold Schwarzenegger has gone on record to say that he wasn't very comfortable with the idea of having a big star in his family and marrying his daughter, but Pratt's temperament and manner eased him toward the MCU star. In a recent interaction, Pratt spoke more about his relationship with his father-in-law.
Chris Pratt reveals how life is with Arnold Schwarzenegger for a father-in-law
Guardians of the Galaxy star Chris Pratt recently revealed in a chat with Jimmy Fallon on The Tonight Show with Jimmy Fallon how his relationship with his father-in-law, Arnold Schwarzenegger is. Initially rocky, the two of them have come close now. Pratt celebrated the birth of his second child with Katherine last year in May and shared cigars with Schwarzenegger to celebrate.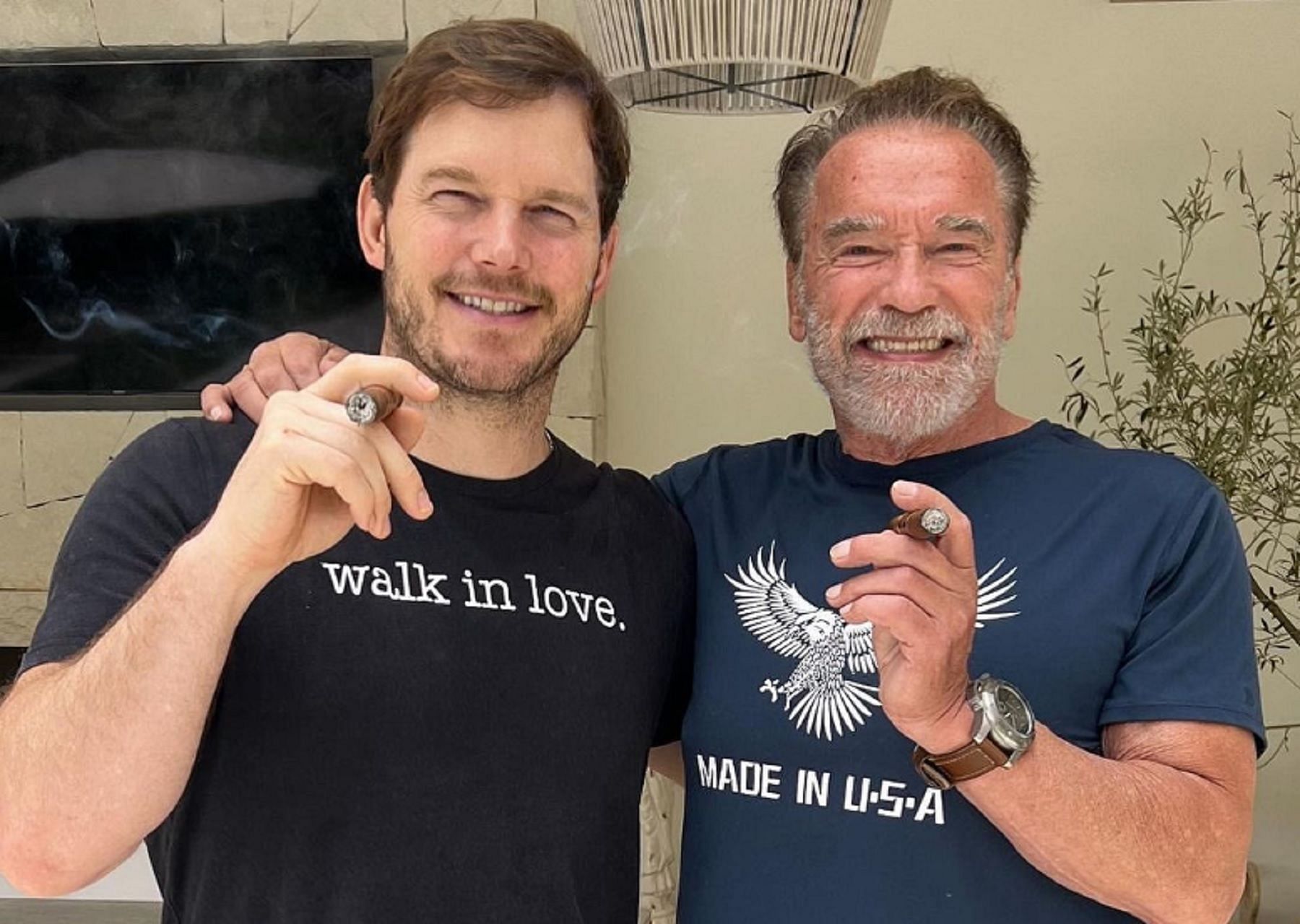 Know More: "Go watch the movie, and then we can talk": Marvel Star Chris Pratt Loses His Calm After Fan Hate Over His Upcoming Movie
Pratt revealed that he has asthma, but wouldn't turn down Schwarzenegger's offer for a cigar.
"I mean there's nothing manlier than Arnold Schwarzenegger smoking a cigar. And when you're part of, you know, bringing his granddaughter into the world, he comes and brings you a cigar. And he's like, 'Let's go out and smoke these,'" the actor said in the interaction.
Pratt eventually wound up getting a lung infection from smoking the Cohiba cigars. Despite his wife insisting he shouldn't be smoking, he had no regrets.
"So, I go and smoke the cigar and I'm like, 'This is good. Hmm. Oh, yeah. Cohiba? Nice.' And then woke up the next day. Massive lung infection," revealed the actor.
Pratt also went on to say how Schwarzenegger preferred to be called 'Opa' in the family, which means 'grandfather' in German, owing to his Austrian ancestry.
Chris Pratt has a busy 2023 coming up
Pratt is having good filial relationships and devoting precious time to his family but isn't missing out on professional commitments or success while doing so. Two big releases are lined up within a month of each other for the actor. First is The Super Mario Bros. Movie, where Pratt voices Mario.
Read More: "He's a really kind man": Despite His Insecurities With Marvel Star Chris Pratt, Arnold Schwarzenegger Has Nothing But Praises For His Son in Law
A bigger release starring Pratt will be the third installment of the Guardians of the Galaxy franchise, Guardians of the Galaxy Vol. 3. The movie will portray the Guardians as they embark on a new mission. Peter Quill, aka Star-Lord, will be played by Pratt in the movie.
The Super Mario Bros. Movie is scheduled for a 5th April 2023 release while Guardians of the Galaxy Vol. 3 hits theatres on 5th May 2023.
Source: Insider