No one ever asked for this series. But Disney+ still went ahead. And we are glad that Disney did not listen to the fans and shelf the project. Chip 'n' Dale are a character duo that has been a part of our lives for all 80's and 90's kids. Disney+ is bringing the chipmunk magic back with a new show titled Chip 'n' Dale: Park Life. And the platform just dropped the opening credits to the show on its YouTube channel.
Let us take you a trip down nostalgia lane.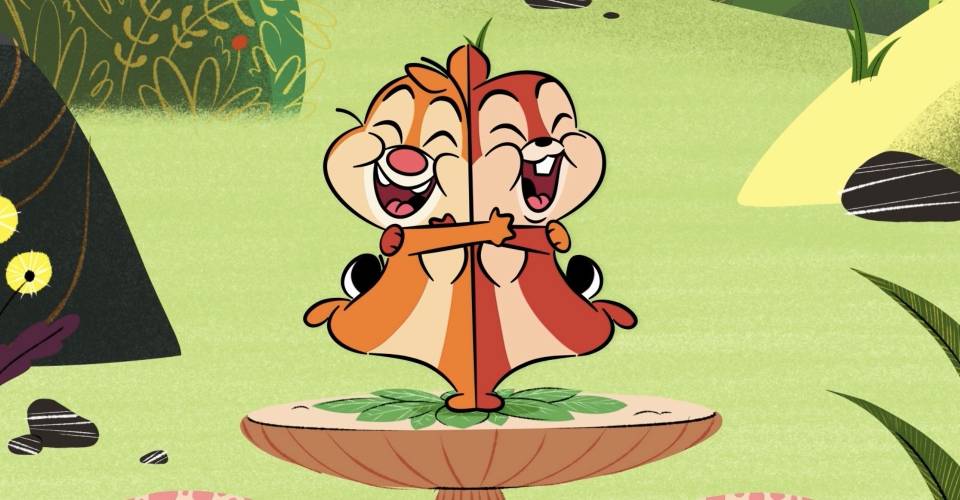 The 34 second video could be viewed in Disney+'s official YouTube channel. Fans would be pleased to see how the show is turning out. The animation looks vibrant and colorful, just like the goofy duo. The style of animation is a bit different. It's sharper and more stream-lined compared to Chip 'n' Dale: Rescue Rangers. That is a given since CGI has grown by leaps and bounds since the first show aired back in 1989.
The video reveals quite a bit about the other characters set to appear in the series. Pluto and Butch, two rather popular Disney characters, will be making multiple appearances in the show. Other Disney characters might also be appearing later on in the show.
But Wait There's More!!
For people who still long for Chip 'n' Dale: Rescue Rangers, there is even more good news. Disney is actually working on another Chip 'n' Dale project. It will be based on Chip 'n' Dale: Rescue Rangers. But it will not be an animated show like Park Life. This new movie will be a CGI-Live Action hybrid. John Mulaney and Andy Samberg are set to voice the iconic chipmunks. Mulaney has won many awards for voicing Peter Porker in Spider-Man: Into The Spider-Verse. Andy Samberg's comic timing is legendary as we have seen him in action in Brooklyn Nine-Nine.
The Chip 'n' Dale movie and Park Life series are set in two different universes. So do not expect them to coincide in some manner. Disney has tremendous faith in the chipmunk siblings. They are making two back to back projects on Chip 'n' Dale.
As the name suggests, Chip 'n' Dale: Park Life will be centering around the chipmunks living in a city park. Chip is nervous and worries all the time. Dale is more laid back and gung ho in his approach. The show will be released in episodic format with the first episode set to stream on July 23.
Can't wait?!?!? You are not alone. None of us have the patience anymore. Release the show already!!!