Disney stars of the late 90s and early 2000s were the talk of the town back then. But not all of those Disney stars struck gold later in their career. Some never bounced back and were fired.
Jake Paul
This social media personality now thrives in Instagram and Twitter. But he began his career in show business in Bizaardvark. The show did wonders for Jake Paul and he became one of the most famous Disney Stars of his time. But then his reckless public behaviour caught wind and Disney ws forced to fire him after two seasons. Jake Paul has capitalized on his negative public image. His videos get millions of likes and he manages to still captivate his audience with sensational content. He was once arrested for criminal trespassing for shooting a video inside a looted mall post a massive riot. Jake Paul said he filmed and uploaded the video on humanitarian grounds.
Lalaine Vergara-Paras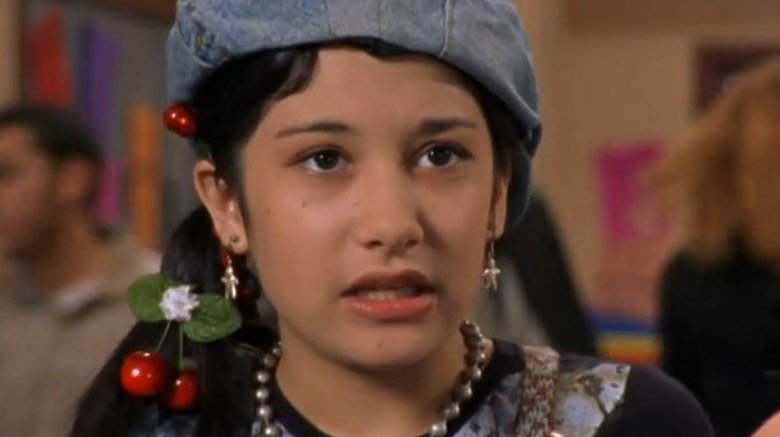 She starred as Miranda in the cult classic Disney TV show – Lizzie McGuire. After the show ended in 2004, Lalaine tried her hand in music. Unlike her co-star Hilary Duff, she could not find enough footing in the music industry. Like many child stars transitioning into adulthood, she fell into the clasp of substance abuse. She was arrested and put into rehab in 2007. That was her wake-up call, as the former child star claims. Disney Stars that have gone down on their luck find it extremely difficult to bounce back, career-wise. Lalaine starred in numerous projects like 2009's thriller Royal Kill and even toured with an indie band – Vanity Theft. None could do anything for her failing career.
Mitchel Musso
You may remember him as Oliver Oken in the hit Disney series – Hannah Montana. His co-star Miley Cyrus found tremendous success in the music industry after the show ended. But lady luck did not smile on Oliver Oken though. Not in ways he wanted to at least. Oliver Oken found some success as a voice actor, having lent his voice for the hit Disney animated series – Phineas & Ferb. He also starred in Pair Of Kings, a series that did not have that stellar a success like Hannah Montana did. In 2011, Musso was arrested for Driving Under Influence and was fired by Disney.
Orlando Brown
Best known for his role as Eddie Thomas in That's So Raven, Orlando Brown's career as one of the most famous Disney Stars has hit rock bottom. Brown has struggled from mental health issues and substance abuse, a problem common with 2000's Disney stars. He was arrested once for domestic violence and obstruction of justice along with drug possession. When Raven Symoné announced that a That's So Raven reboot – Raven's Home was being made, Orlando brown revealed he as never contacted to return. That was Disney politely telling him to stay away.
Lindsay Lohan
She was not just one of those Disney stars you hear about. She was the princess of pop culture in the early 2000s. Having starred in hits like Freaky Friday and Mean Girls, Lohan was about to become the next big thing in Hollywood. But then in 2006, the former child star suffered a legendary bout with depression, substance abuse, and legal problems. Her tragic fall from grace caught Disney's attention and they distanced themselves from Lohan because of her recent controversies back then. The actor has since managed to bounce back but her relationship with Disney remains estranged permanently.
Shia LaBeouf
After starring in the hit show Even Stevens, Shia LaBeouf won numerous awards and accolades. he was all set to become a major Hollywood star. But then like many Disney stars, he became his own worst enemy. After a number of controversies, the Even Stevens star suffered through alcoholism. He was then caught up in cases of public drinking and throwing racist abuses at people. LaBeouf's career at the Mouse House ended then and there.