---
The MCU multiverse has be unleashed in theaters everywhere as the summer '22 movie season finally begins! Doctor Strange in the Multiverse of Madness is Marvel Studios/Disney's first gateway into the horror genre with Sam Raimi's vision at the helm. Reviews for the movie have been modestly well received but, Multiverse of Madness is kicking off to a very strong debut.
Opening up with a stellar $39 million on Thursday evening previews and a heroic $90 million on Friday night, Doctor Strange in the Multiverse of Madness scares up a spectacular $185 million! Which makes it the highest grossing opening in the domestic box office for 2022 so far. To compare these maddening numbers, lets break those down right below.
Jumping Into the Multiverse Box Office Numbers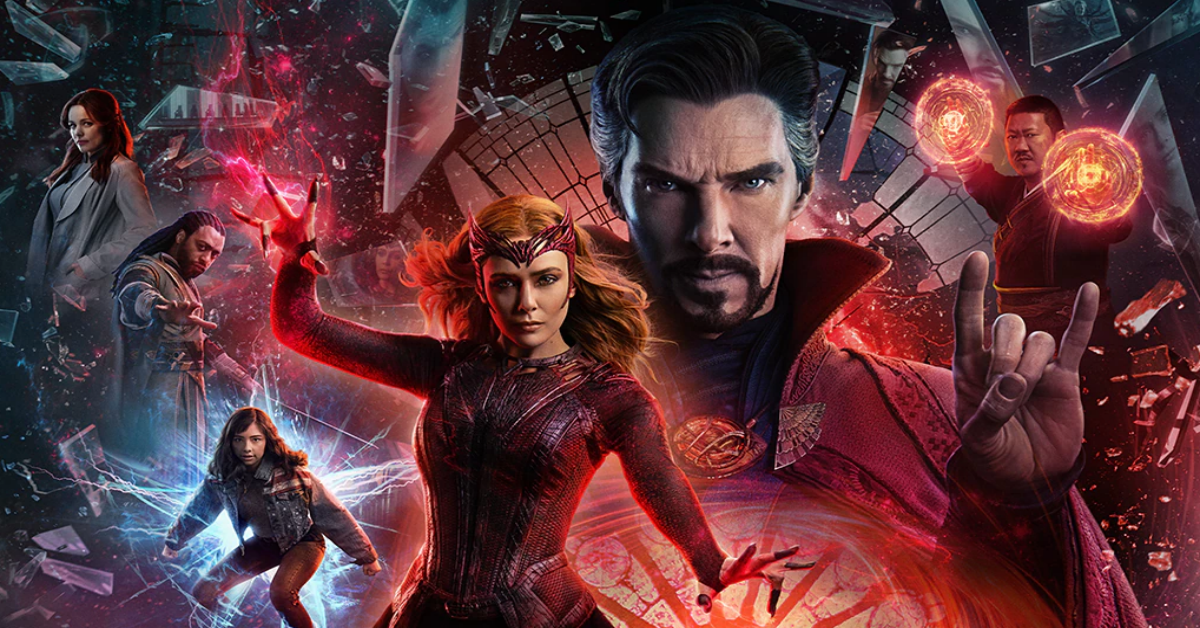 In terms of opening weekend, Multiverse of Madness passes the first Doctor Strange ($85 million) back from November 2016. Multiverse of Madness also surpasses Sonic the Hedgehog 2 ($72 million) and Warner Bros./DC's The Batman ($134 million) making it second highest opening after the juggernaut that is Spider-Man: No Way Home since the pandemic began.
While it's also the 11th highest opening domestically, the movie edges out Captain America: Civil War ($179 million) but comes behind other big Marvel Studios openings Avengers: Age of Ultron ($191 million), Black Panther ($202 million), Marvel's The Avengers ($207 million), and Avengers: Infinity War ($257 million). As for it's worldwide debut,  Doctor Strange in the Multiverse of Madness places in 5th with a mighty grand total of $450 million! Captain Marvel ($456 million), Spider-Man: No Way Home ($600 million), Avengers: Infinity War ($640 million), and Avengers: Endgame ($1.2 billion) still take the top 4 spots.
Elsewhere And Else When In The Domestic Box Office
In it's third week, Universal/Dreamworks Animation's kid caper The Bad Guys places in second place at $9.8 million. In third is Sonic the Hedgehog 2 at $6.2 million. In fourth and still struggling to reach the $100 million domestically is Fantastic Beasts: The Crimes of Grindlewald making $4 million. Finally, rounding out the top 5 is Everything Everywhere All At Once making $3.3 million all while crossing the $40 million domestic mark!
Did you watch Doctor Strange in the Multiverse of Madness over the weekend? Where does it rank in your MCU list? Let us know in the comments!
Follow us for more entertainment coverage on Facebook, Twitter, Instagram, and YouTube.