Any story that combines my passion for cinema and unconditional dog love starts a few steps ahead of all the others. I have no problem admitting that a film that puts the spotlight on these four-legged animals always contains moments that will leave me tremendously satisfied, but Dogman was also the movie that the vast majority of the press in Venice expected to fail. It was up to Luc Besson (Valerian and the City of a Thousand Planets) and Caleb Landry Jones (Get Out) to prove us wrong…
Dogman Critique
And, in some shape or form, they succeeded. Dogman isn't even close to the tragedy that many anticipated and others even wished it to be. Its premise involves a character study focused on Douglas (Jones), a man severely abused during his childhood who saw the "cure" for his suffering in the dogs his father used for illegal fights. Besson doesn't deviate much from the generic messages of these types of films, but the reasons behind them carry tremendous emotional weight, as do numerous difficult-to-watch visual moments, and shocking plot developments.
In fact, there are clear similarities with Joker. From the somber atmosphere to a prison consultation with a psychologist (Jojo T. Gibbs), Dogman addresses its themes of childhood trauma, identity, and the human need for love through truly impactful sequences, even if they aren't pleasant to witness. It follows a somewhat predictable path, but every moment with Jones is automatically elevated by one of the most transformative, mesmerizing performances of the year.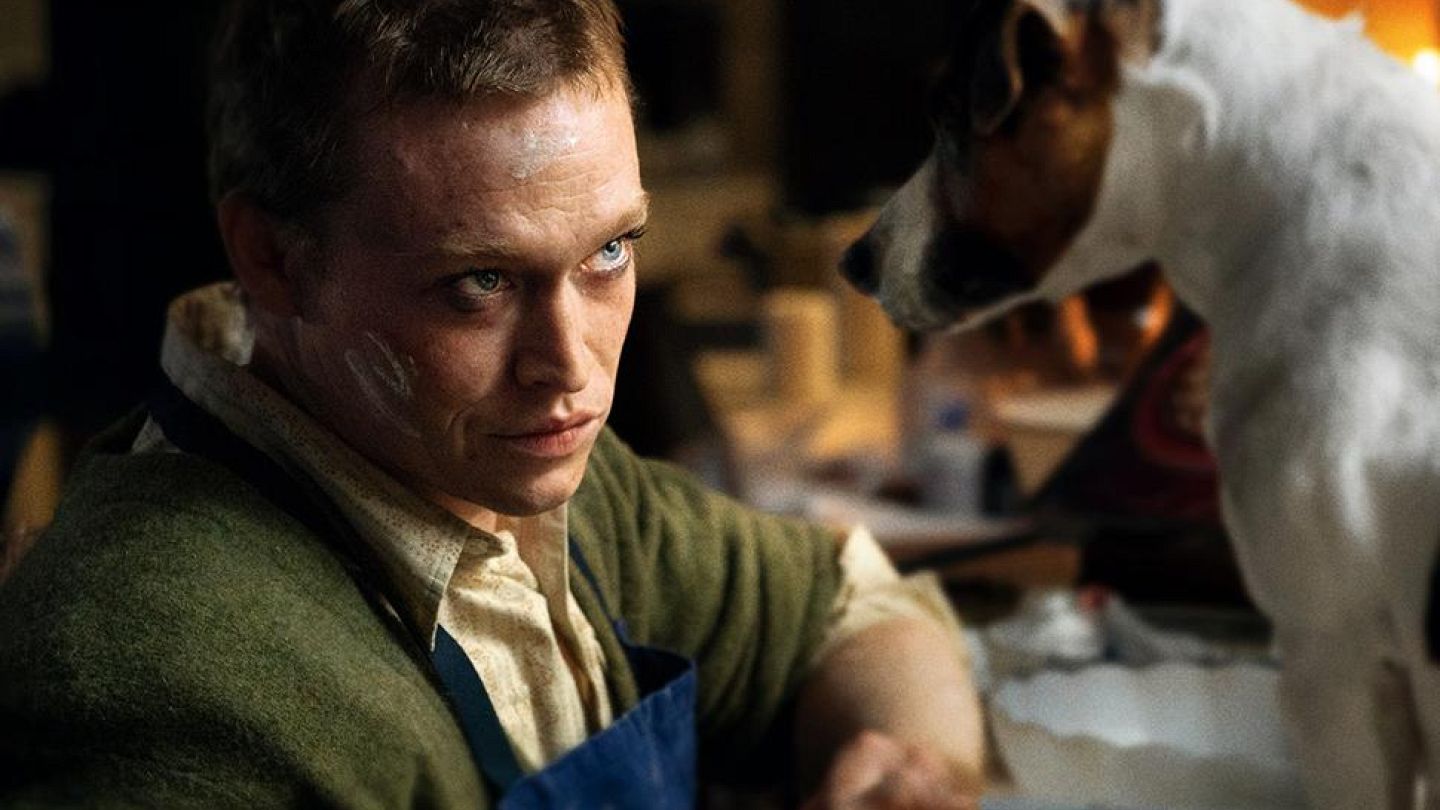 The actor delivers what is likely his career-best performance, and even though it's not a movie that will garner any support during awards season, there's potential for a surprising individual campaign. Jones slips into his character's shoes so convincingly that we quickly forget we're watching an actual representation. Like Douglas, who sees drag shows as an opportunity to be someone else and escape his real-life problems – a musical moment in which Jones portrays Édith Piaf will end up as one of the most breathtaking isolated scenes of the year – the actor fully embodies the pain, sadness, loneliness and (animal) compassion of a complex protagonist.
The social commentary on the flaws and hypocrisy of humanity is effective precisely because of the thought-provoking analogies with the endless affection of dogs. It's nothing we've never heard before, but Dogman inserts these messages into a story that's already quite dark, generating a much more palpable emotional layer. Besson is somewhat repetitive, but as someone who deeply understands all the dog > human messages, I didn't feel any pretentiousness. However, the film's biggest issue also turns out to be related to these animals…
The choreographed dog sequences are as impressive as they're ridiculous. The final act contains admittedly silly, over-the-top moments – it looks like a cartoon at points – but I also noticed some ignorant comments about what trained dogs are capable of doing that left me baffled – maybe they were cat people. Most of the actions carried out by animals demonstrate discipline, patience, and technical dexterity. All movements captured on camera are real. The problem isn't whether or not people believe dogs are capable of fetching what someone asks them to or attacking on command, but rather the number of dogs with this type of special capabilities, as well as the rare breeds available to Douglas.
Furthermore, Dogman doesn't hold the ideal tonal balance to, in one moment, be discussing deep personal feelings about death, hatred, and identity crises, and, in the next, have a gang loaded with weapons being dominated by a pack of dogs. Personally, I wish Besson had focused more on the human side when concluding his movie, especially on how much a pet can help heal human trauma. Regardless, it's still a captivating story that will undoubtedly get a divisive reception.
In Conclusion
Dogman isn't without tonal and narrative issues, but it's much better than anticipated. Caleb Landry Jones delivers the best performance of his career with a mesmerizing performance, completely transforming himself into the complex, exceptionally human protagonist who finds unconditional love and compassion in God's greatest creation: dogs. The third act is inconsistent and lacks focus on the film's central themes, but it's still a satisfying viewing with important messages about humanity.
7/10
Follow us for more entertainment coverage on Facebook, Twitter, Instagram, and YouTube.