FandomWire has received exclusive information that Don't Breathe 3 is currently in development. No plot details have been revealed at this time. However, the third entry in the popular horror/thriller franchise will likely continue to follow The Blind Man.
Don't Breathe was released in 2016 and received high praise from critics and audiences alike, receiving an 88% critics score and a 79% audience score on Rotten Tomatoes, respectively. It was a major success at the box office, grossing over 157 million against a budget of only 9.9 million. Filmmaker Fede Álvarez (Evil Dead 2013) directed, and horror icon Sam Raimi produced the home invasion thriller. With that kind of talent behind the camera, it's easy to see why don't breathe became an instant cult classic.
Related: Top 5 Home Invasion Films
For all these types of reports, it's important to stress that "In Development" means teams connected to the studio are prepping and writing the following projects. It does not guarantee they will all make it to the screen.
What We Might Expect From Don't Breathe 3
'The Blind Man' would undoubtedly be considered the villain of Don't Breathe. His ruthlessly efficient methods for hunting and killing the would-be robbers who've broken into his house is terrifying. As the story unfolds, we learn the secrets of his dark past and the depths of his depravity. So, when Don't Breathe 2 was released and 'The Blind Man' was suddenly the hero of sorts, many fans were baffled. Will Don't Breathe 3 continue that arc?
For the sequel, Rodo Sayagues stepped into the role of director with Fede Álvarez co-writing the screenplay. Set eight years after the events of the first film, Don't Breathe 2, sees 'The Blind Man' raising a young girl. When she's taken from him in a violent kidnapping, he goes on violent rampage to get her back. Don't Breathe 3 will likely follow that trend of gore and filth that fans of the franchise have come to expect.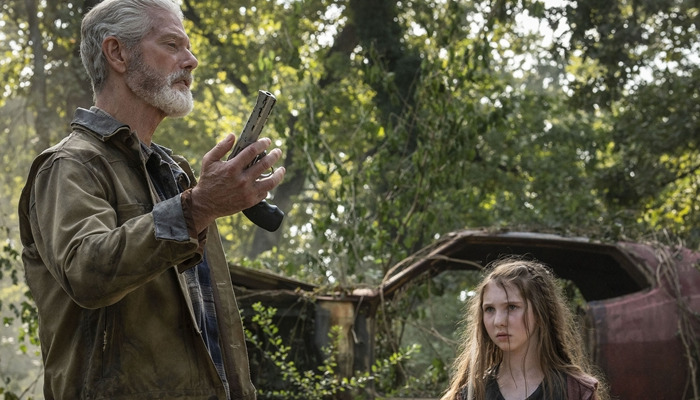 News of Don't Breathe 3 will come as a pleasant surprise to most. Many fans didn't expect to see another entry following the weaker performance and reception of Don't Breathe 2. Do you think Don't Breathe 3 will allow 'The Blind Man' to continue his redemption arc? Or would you rather see him as the villain again?
Follow us for more entertainment coverage on Facebook, Twitter, Instagram, and YouTube.