It's not uncommon for superhumans in the comic books to have their powers zapped out of them. But it sure is an unusual scene when a an already established villain assumes the mantle of another villain. In Spider-Man: Spider's Shadow, we got to see this rare sight in all its glory. Eddie Brock aka Venom of Marvel Comics assumes the role of another supervillain in this What If story arc.
And it looks like its a match made in heaven.
In this alternate timeline, a very specific What If scenario is explored – what if Spider-Man never rejected the Venom Symbiote. If Peter Parker never lets go of the symbiote, it means Eddie Brock never became Venom in this reality. If that's the case, then history took a different turn of events in this timeline. For Eddie Brock, things did not look pretty.
The Sinister Six is made up of the toughest and vilest of Spider-Man villains. For long, these villains have been a thorn at Spider-Man's side. And Spider-Man has had enough. The Venom symbiote has made him more violent. He is coming to hunt the Sinister Six down. And Eddie Brock joins in on the Sinister Six's side. With a rather familiar pair of tentacled arms on his back, Eddie Brock sports a very similar look to that of the original Doctor Octopus.
Meet Brock Ock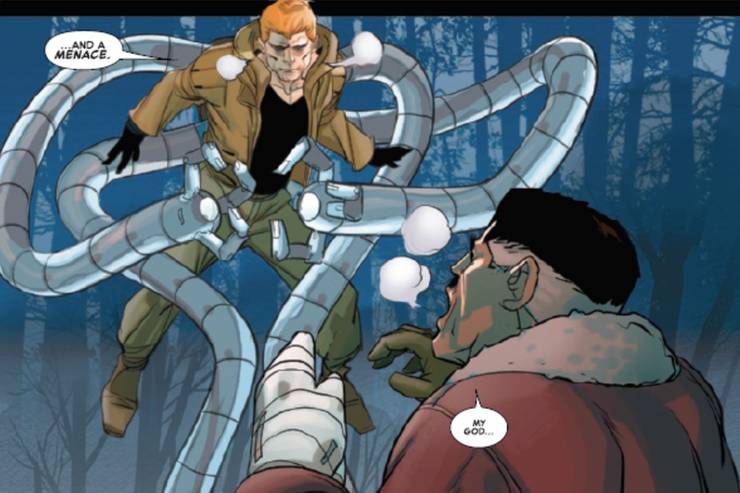 In this timeline, the Spider-Man villains have united to put up a common front. Spider-Man has been murdering criminals and foes at an unprecedented rate. Eddie Brock never had access to his powers from the original timeline. So he got creative in his methods. After infiltrating Doc Ock's hideout, he murdered the villain and took his arms for himself.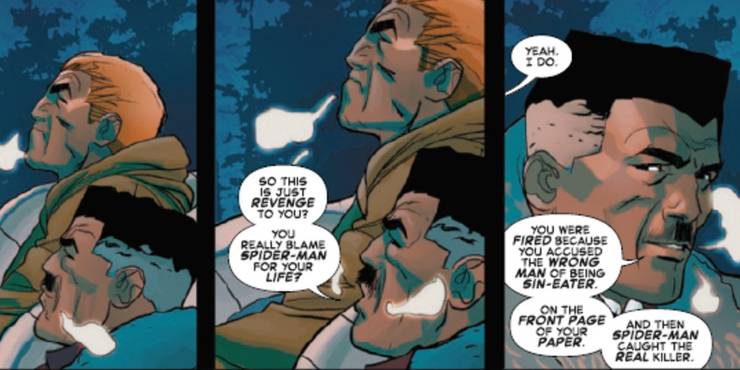 Even J Jonah Jameson, who has joined in on the cause of sinister Six, questions Eddie's motivations. He believes that Eddie blaming Spider-Man for ruining his career is wrong. It was Eddie Brock's own fault that led to his career going down the drain. Brock could not care less. he is here and he is out for blood.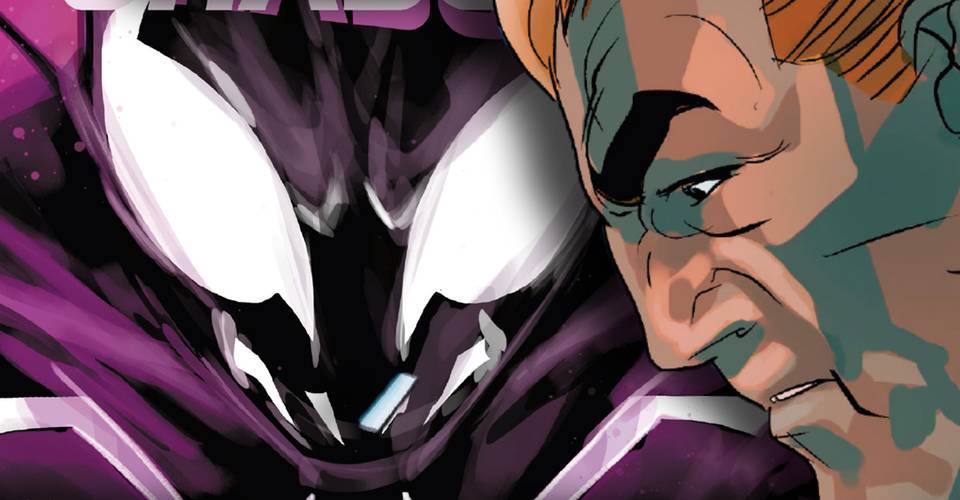 Eddie Brock shows he is more than just a vengeful pretty boy. He has the chops to give even Spider-Man a run for his money. No matter what the motivations of Brock are, the mash up of Marvel's Venom and Doctor Octopus does seem intriguing.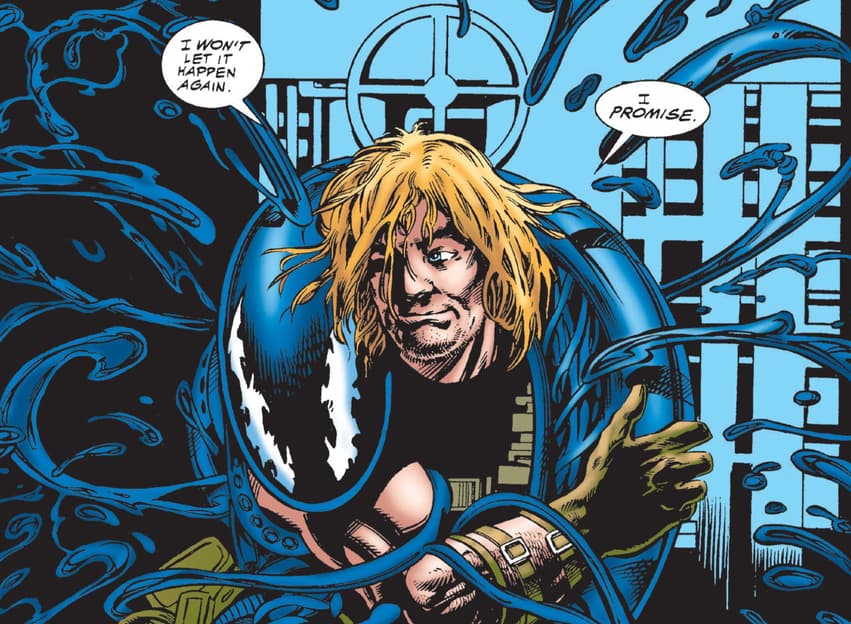 For long we had suspected that it was the venom symbiote that pushed Eddie over the edge. This What If story arc reveals that Eddie Brock has an inherently dark and grim personality that never needed that extra push. he was always sinister to begin with.
Let's see how Brock Ock and Venom Spider-Man's encounter turns out.