Emily The Criminal brings Aubrey Plaza to the big screen like you've never seen her before. As Emily, a woman backed into the corner and clawing her way out, she brings a raw intensity to the role. Buried in debt and unable to find long term employment due to a minor criminal record from her past, Emily is an extremely vulnerable character, who finds the empowerment to take control of her life in dangerous and unconventional ways. I had the privilege to speak with Emily The Criminal's writer and director, John Patton Ford, about his spectacular feature debut.
The road to making Emily The Criminal was a long and rocky one for John; a twelve year process that began once he graduated from film school. He worked as a screen writer, but his dream was always to direct, and so he wrote Emily The Criminal with himself in mind. John met Aubrey Plaza in the summer of 2018, and he knew immediately that she was a perfect fit for the role of Emily.
"It seemed so left field. And then I met her. And I met someone who was so different than what I'd been expecting. I met someone so complicated. And so full.. all these angles and all these things going on in her life, and she's so alive, and so present…"
The fact that she was known primarily for her comedy was something that intrigued John. Her ability to shed her comedic persona to fully embody the bleak desperation of Emily was something that surprised him, and he'd hoped it could surprise the audience, as well. As a character, John based much of Emily on his own struggles and life experiences. Leaving grad school he found himself in debt and faced with feelings of fear, anxiety and anger.
"I just know exactly how that person feels. Who feels like they can't possibly succeed by playing by the rules. You know? Like I, I understand that deeply."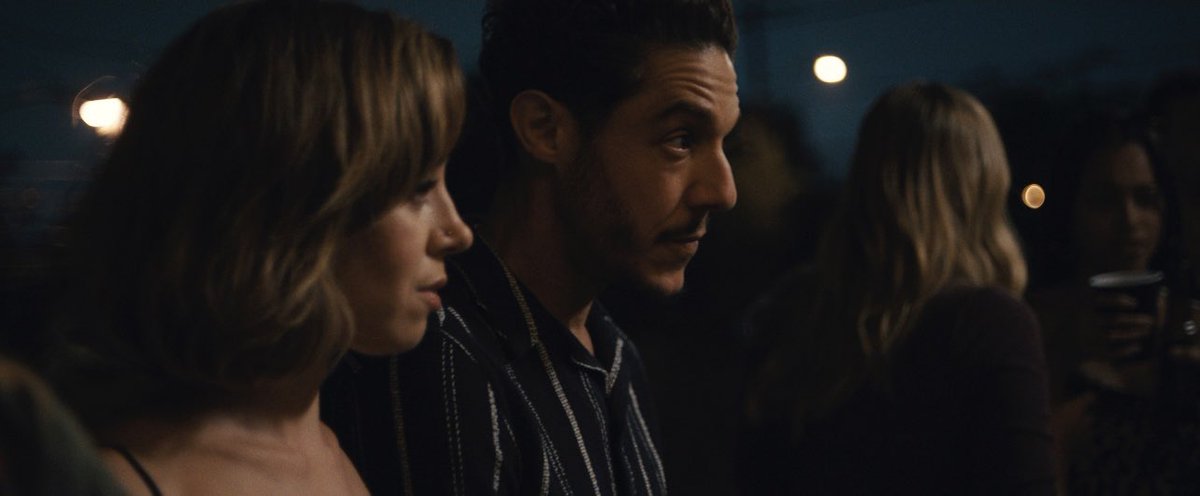 Emily is a relatable character. She's struggling with student loans, has difficulty finding work and feels judged and rejected at every turn. These are feelings and hurtles that we've all encountered to some degree throughout our lives. However, keeping Emily relatable is no simple task. As she drifts further down the rabbit hole of organized crime, it could be easy for audiences to detach and lose the connection. The key, according John, is to form that strong bond between Emily and Audiences early on; to allow audience to see Emily for who she is and why she makes the decisions that she does. This is something that the film does very well.
The decision to have a female lead came largely from John's observations of typical female characters in film; depictions that he says are generally reductive in nature.
"It's so often that we have a female character who's defined by some kind of past trauma that they went though. Like 'they lost a child' or something like that. We have a hard time even allowing a woman just to be a woman in a movie unless she's recovering from some trauma. I don't know what that's all about."
Emily The Criminal is a taut, edge of your seat crime thriller with stellar performances from Aubrey Plaza and Theo Rossi. It breathes fresh air into the genre by crafting characters that feel genuine. John Patton Ford has proven with is directorial debut that he has the vision and talent to be one of Hollywood's top new directors, and I look forward to seeing what comes next in his career.
Emily The Criminal releases in theaters August 12th.
Follow us for more entertainment coverage on Facebook, Twitter, Instagram, and YouTube.