Black Adam has both been a hero and a villain during his comic book run. His idealistic and idiosyncratic views have made him both an ally and an enemy of the DC comics. Nonetheless, his presence in the comics is not to be taken for granted. In light of the new Black Adam movie finally releasing this year, we have compiled a list of some of the necessary comics you should read in preparation for the same.
Black Adam's Origin
Black Adam made his first appearance in 
Marvel Family 
in 1945. He, Shazam, and the rest of the Marvel family were initially properties of Fawcett Comics – a small comic company that DC later acquired. The wizard Shazam tells the Marvel Family how 8,000 years ago, he gave his powers to an Egyptian man named Teth-Adam and how Black Adam is still alive and needs to be defeated.
Black Adam Revamped
In the New 52 era of DC comics, Black Adam received a whole new backstory in 

Shazam
#1. It tells readers about two enslaved people: a boy and his uncle. After wandering into Shazam's cave, they were given powers by the Wizard to free the enslaved people. But, they both had different definitions of freedom as the uncle wanted revenge on their oppressors. At this point, realizing he'll only be in the way, the uncle killed the boy and took his portion of the powers, officially becoming Black Adam.
World War 3
Black Adam met his wife and lost her in the same weekly comic series 52.
But before dying, she told Black Adam that she was wrong to change his ways for the better and he should avenge her death. In #44, after tracking Isis' killers to the city of Bialya, Black Adam storms the presidential palace and kills him before going into a rampage. Adam beat Isis's killer and tortured him straight for 2 days.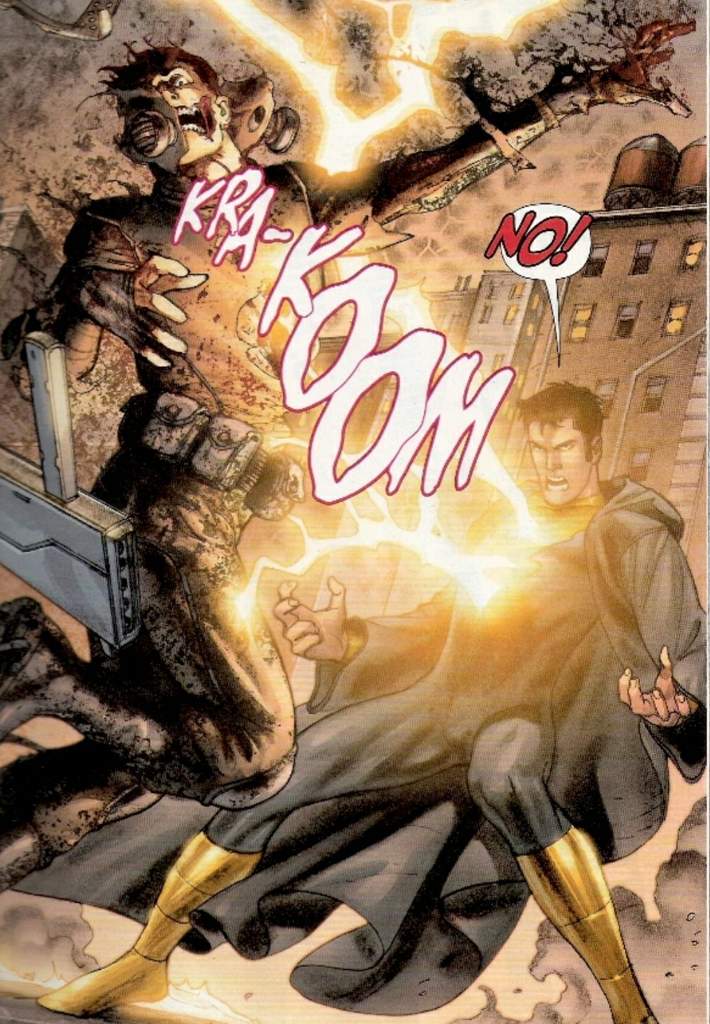 Black Adam: The Dark Age
This Black Adam comics change the fate of his wife, Isis. After getting his face disfigured by one of his followers, Black Adam enters Kahndaq, his home country. Using his disfigurement to his advantage, Black Adam storms the tomb of Isis, taking her remains into his possession. He then starts a long journey to Lazarus Pit, where he dumps Isis' remains, and seconds later, she rises from the Lazarus, alive.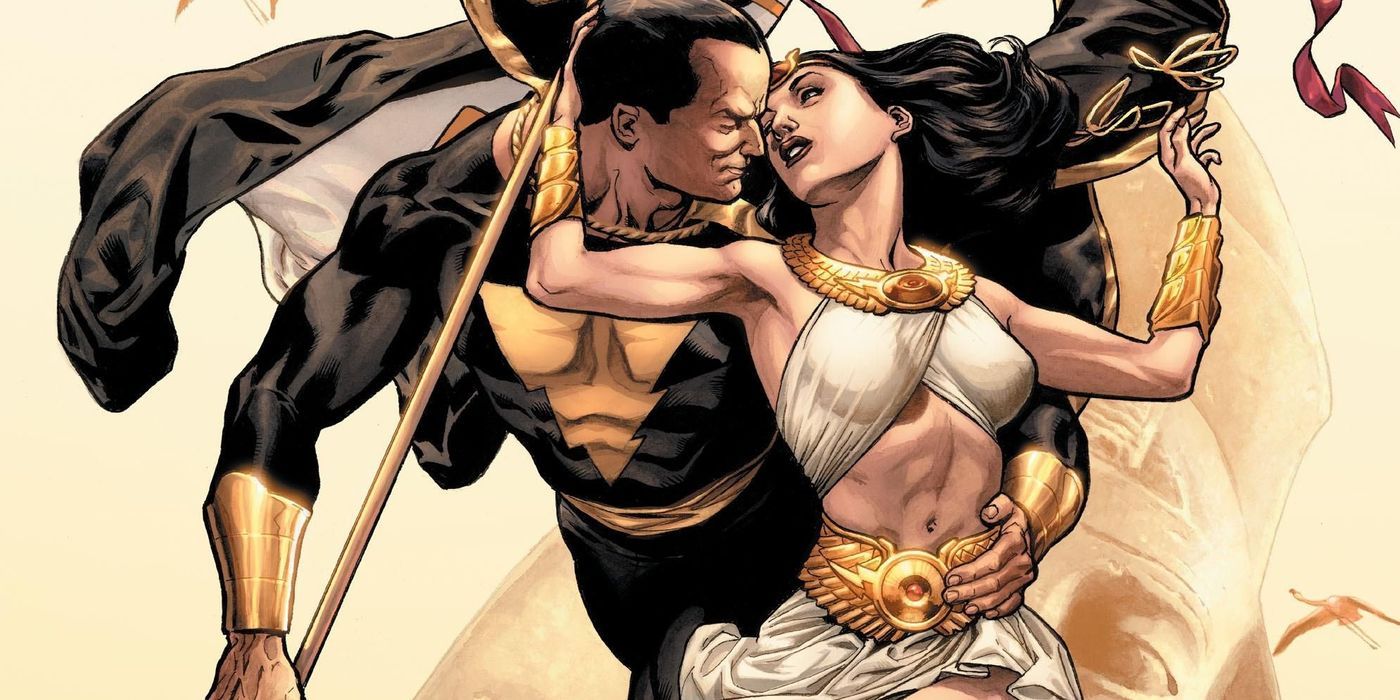 JSA: Savage Times
During this famous arc, fans got to see Black Adam become an official member of one of DC's Greatest Superher Teams: the Justice Society of America. In this story arc, Black Adam faced off against many powerful villains and his nemesis Captain Marvel.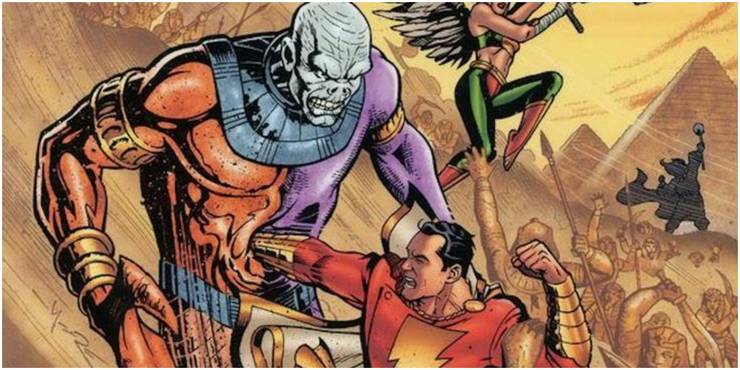 JSA: Black Vengeance
This iconic JSA storyline of the Black Adam comics occurred between
JSA 
Vol 1 #73 and #75. In this, the Spectre rampages through Kahndaq and turns some loyal Black Adam followers into stone. Black Adam attempts to stop the Spectre, but, the Spectre drains Black Adam of his powers, turning him into an ordinary man. With Atom-Smasher's help, he shortly regains his powers and then turns on the JSA, telling them that the people of Kahndaq do not want their help.
Infinite Crisis: Villains United
Infinite Crisis
, one of DC's most significant comic events ever, shows Lex Luthor forming a team of supervillains to take on the world's superheroes. Black Adam was one of the highest-ranking villains in the army. Lex and Adam's team of super villains, Secret Society of Supervillains, faced off against the Secret Six, another supervillain group hoping to usurp power led by the Mockingbird.
 Check out our YouTube Channel!
Was this Article helpful?
Thanks for your feedback!