The MCU's brand new huge production, Eternals, has been a hot topic for quite some time now. And Oscar-winning Cloe Zhao's marvelous, magnificent creation has turned heads. Of course, fans cannot stop raving about the onscreen magic, but, moreover, it's the cast's chemistry that has everyone swooning. The highly-anticipated release of Eternals, its cast, and all that went into its making was quite fun apparently, from Angelia to Salma, no one has been spared! 
Kumail Nanjiani, Lauren Ridloff, Lia McHugh, and Don Lee spilled some beans about their fellow cast members in a game of Who's who!

With all the difficult stunts the movie demanded, actors came to the consensus that Angelina Jolie stole the spotlight and left everyone in awe of her. She went into her action scenes with preparedness and aced it every single time! Not just that, Ms. Jolie, playing Thena, the Goddess of War also on the list of "most likely to defeat a Deviant."
Throughout the discussion, we also found out that Don, in fact, is a real-life wrestler and also the vice president of a wrestling association. How crazy is that?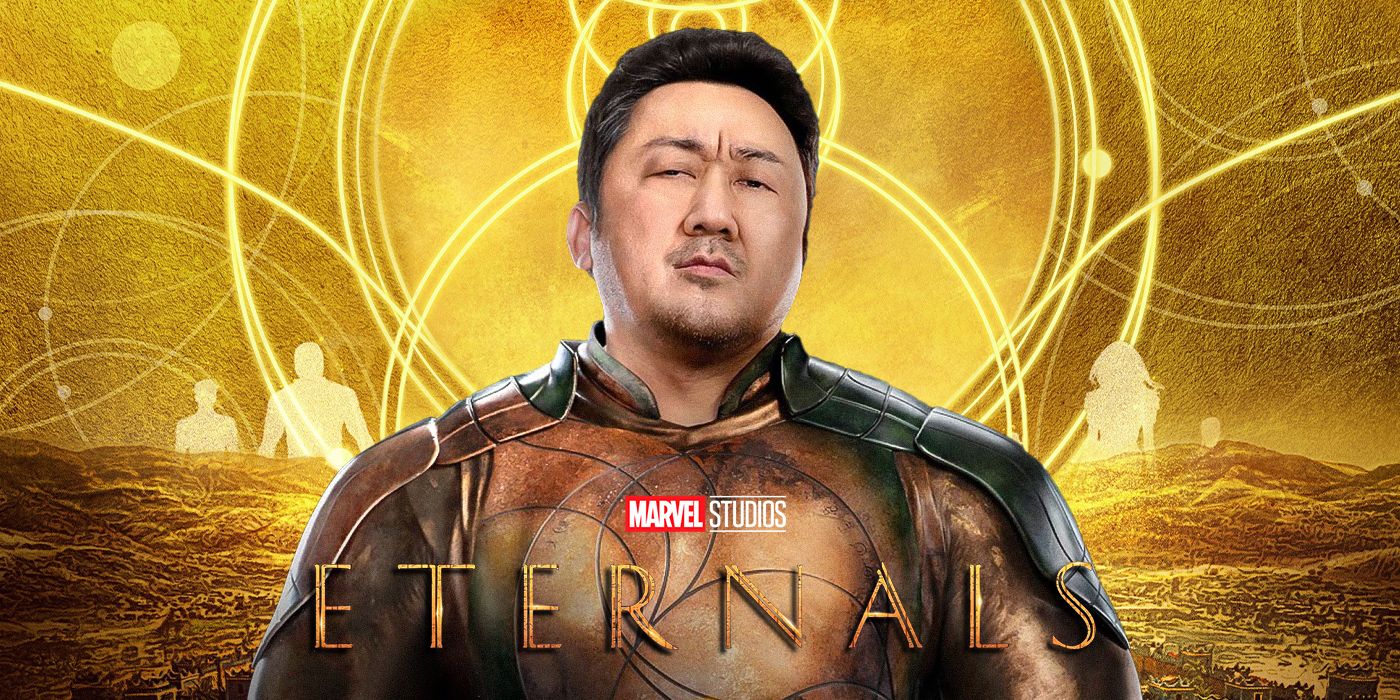 Richard and Salma were voted to be the most notorious co-stars who'd constantly break their characters and spread their infectious laugh throughout the set!
While talking more about Salma, the cast members agreed that she gave the best life advice on set. From being in high spirits constantly to her powerful acting, she was quite a memorable member.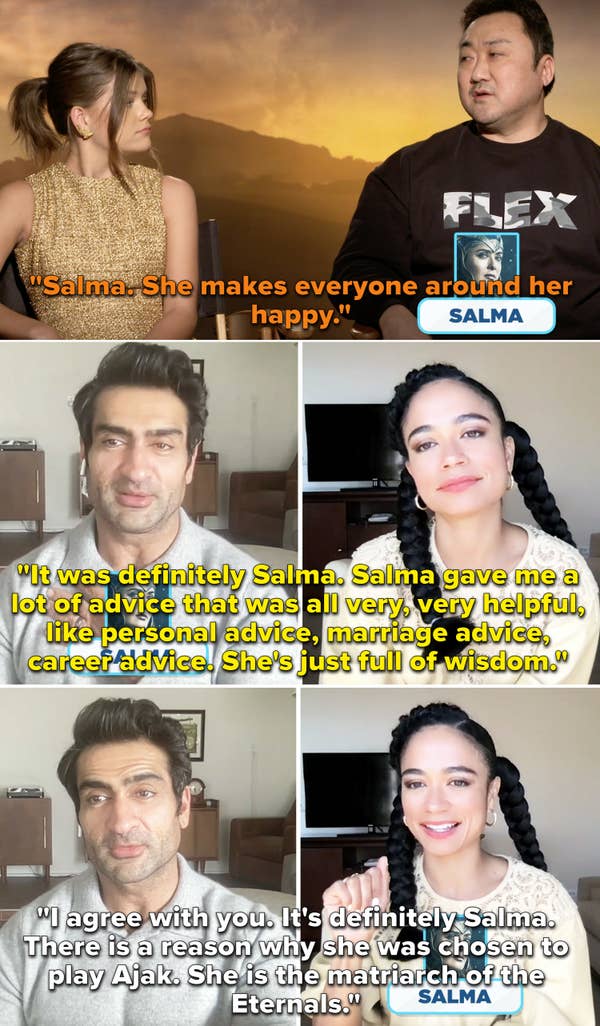 Not just that, we also found out about Chloé Zhao's quirks. From not allowing sleeping on set to Barry's funny dialogues and eating habits cracking her up, she made quite an impression on the cast.
Lia and Kumail bagged the most iconic question, though, "Who's most likely to win a game of Marvel Cinematic Universe Trivia?" Lia also shared about her experience at comic-con and how her father was star-struck and had his jaw to the floor!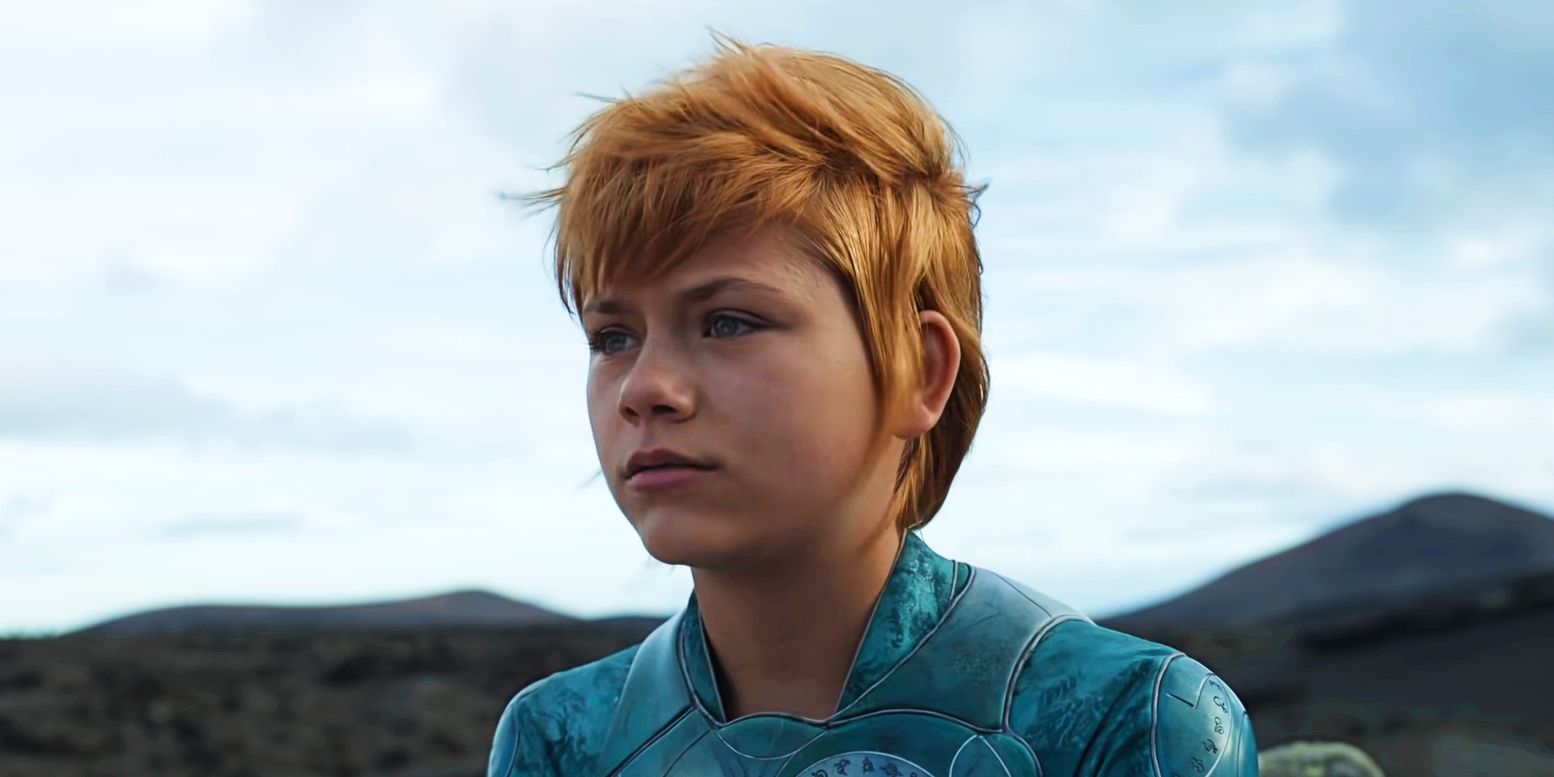 The cast of "Eternals" was on a real adventure during the shoot of the movie! Which are funny behind-the-scenes stories you know about? Share this with fellow fans to let them in on the scoop!