1996 was indeed a wild year for movies, where even some indie movies got a platform to shine their brightest, and the cinephiles couldn't ask for more. So, in light of that, here are the top 10 cult-classic movies that are celebrating their 25th anniversary in 2021.
10. The Birdcage
Birdcage starring Robin Williams and Gene Hackman was a comedy riot that beautifully showcased the madness of a dysfunctional family. A gay Cabaret owner(Robin) with his drag queen companion(Nathan Lane) develop a rouse so that their son can introduce them to his fiancés' conservative parents.
9. Bottle Rocket
Wes Anderson's first full-length feature film was born in this world as a 13-minute short film when Anderson and Owen Wilson staged an apartment break-in over a dispute with their landlord when they were college students. The short film caught a producer's attention, and now Bottle Rocket has been termed as a classic.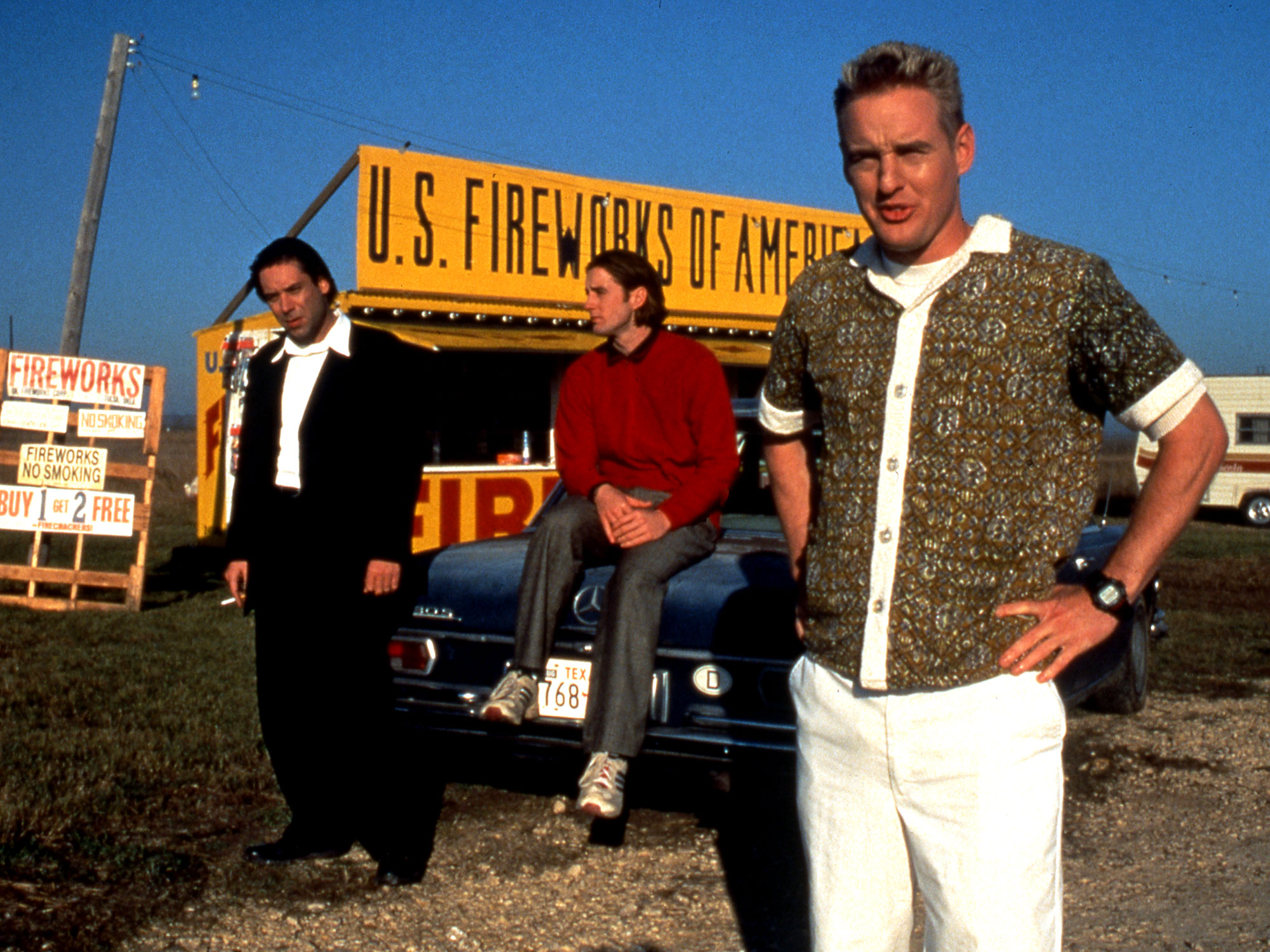 8. The English Patient
Starring Ralph Fiennes and Juliette Binoche, The English Patient is about a mysterious, badly burned man slowly dying in an Italian monastery at the tail end of World War II. The film received 12 nominations at the Oscars and walked out with 9 of them.
7. Fargo
The Coen Brothers' most profitable and well-recognized movie is a comedy of errors set around the snowy town of Fargo, Minnesota. A butchered kidnapping and a robbery gone wrong are looked at through the lens of a morally adjusted pregnant officer who just can't understand why people would go bad.
6. Scream
Some would argue that Scream breathed new air in the stale body of the horror genre to bring it back into action. Many remakes of the classic movie were made to create a similar setting. However, all of them failed miserably.
5. Shine
A biopic about pianist David Helfgott that took about ten years to make was a great hit for the audience and the critics alike. A fairly unknown Geoffrey Rush, who played the role of the pianist, walked out with the best actor Oscar.
4. Sling Blade
Still considered Billy Bob Thornton's masterpiece is a classic that will be remembered for decades more. Thornton directed and acted, this film is about a simple man released to the world after spending most of his childhood in a mental institution after the murder of his mother and her lover.
3. Swingers
It was a career-defining movie for Vince Vaughn with Doug Liman as the director. This movie still influences many teenagers' lives and always will. The premise is simple- a wannabe actor trying to get over a breakup with the help of his friends.
2. The People vs. Larry Flynt
At the time, when Woody Harrelson was considered to be an odd choice for the role, nobody had any such expectations from the movie. But, to everyone's surprise, Harrelson did a brilliant job, even though he was the afterthought in the cast after Tom Hanks and Bill Murray. As a result, it's a biopic watched and studied by generations.
1. Trainspotting
How can anyone forget this masterpiece by Danny Boyle? One of the most impactful movies of the last 50 years, undoubtedly. Trainspotting is about a group of Scottish friends trying to fight their addiction while still maneuvering through to evade poverty and stagnation.
What's your favorite?
Was this Article helpful?
Thanks for your feedback!