Here's my ranking of every live-action Batman movie!
12. Batman (1966)


It may seem surprising that the very first Batman movie is dead last on our list, but the truth is, when comparing it to every other live-action Batman film, unfortunately, it holds very little grasp on the competition. This is not to say The Batman is a terrible film, although it is one of the caped crusader's corniest moments.
Related: The Batman Review: Perfectly Crafted Noir Thriller
This is, although, a film that holds a lot of nostalgic value to fans of the 60's show. But if you don't fall into that pot, or you're a young gun like me, you may not find as much enjoyment watching Adam West (Bruce Wayne) and Burt Ward (Dick Grayson) on the big screen.
11. Justice League (2017)


The Justice League would seem like a team of heroes impossible to fail on the big screen, but despite extremely underwhelming box office numbers, and being bashed by critics and fans across the globe, it wasn't until the year 2021 after the "Snyder Cut" released, that we realized how bad this film actually was.

This movie seems to build on all the wrong aspects, Affleck's script as Batman makes a complete fool out of the character. And you can't forget the controversies concerning Ray Fisher (Cyborg) and Gal Gadot (Wonder Woman). With everything surrounding this film, it's a no-brainer why it fell so short on our list.
10. Batman v Superman: Dawn of Justice (2016)


Two of the biggest superheroes ever facing off in live-action. In hindsight, it sounds like perfection, but this film was far from that. This film received extreme backlash from critics, all while storming the box office at the same time. But for some reason, no matter how you look at it, this film seemed to have come at the wrong time.

While it definitely has its pros, it is ultimately filled with flaws that can hardly be outweighed. With no solo Ben Affleck Batman movie, it would be safe to assume Bruce Wayne and Clark Kent going toe-to-toe would be the gist of what's going on. This is far from what happens though, the movie is littered with unnecessary features as well as the introduction to the Justice League. IT'S TOO MUCH.
9. Batman and Robin (1997)


It would be a crime to say this movie of all things is a good film. It is clear from the jump that the industry doesn't have its eye on the actual film at this time, but at the toys that would come out of it instead. George Clooney is far from perfect for this role and it really shows in this film.

Although it is fun to watch Arnold Schwarzenegger (Mr.Freeze) and Uma Thurman (Poison Ivy) jump into the mix, this film is still far from great and anyone who has seen it can attest to that.
8. Batman Forever (1995)


When it comes to holding nostalgic value, many would argue Batman Forever falls at the top of the list. As the third entry in the original Batman movie series, this film does hold on to the dark tone of its predecessors but it seems Gotham as a whole does not.

Val Kilmer plays a highly underwhelming version of The Dark Knight, as well as even less impressive performance as Bruce Wayne. However, It is Jim Carrey's Riddler who takes the spotlight as it seems he and Tommy Lee Jones's Two-Face are the only great things to come out of this film.
7. Batman Returns (1992)

Although it was a hard choice putting Batman Returns (1992) so low on our list, it has some fierce competition in its way. Michael Keaton does it again, portraying one of the best versions of the caped crusader ever to hit the big screen. Unfortunately, that's about all the good that comes from this film.

This film seems to fall under the same boat as Justice League (2016), it is just too cluttered.
Coming off of Tim Burton's Batman (1989) it seems this movie just didn't fit in at the time, and still doesn't.
6. Zach Snyder's Justice League (2021)


After a ton of controversy around the Whedon cut of this film, and an endless storm on social media demanding for this version, Warner Bros did the unexpected. They did just as fans wanted and released the full Snyder Cut of the film in 2021 on HBO MAX, and it was met with monumental praise.

While the film still holds some of its original flaws, it is clear as day how much Snyder's influence affected this film and its cast. The characters seem more in tune with their roles and the cinematography is much better, with entire scenes being changed.
5. Batman (1989)


Burton's Batman, starring Michael Keaton is one of the best and most beloved adaptations of the Batman that we've seen. This film is praised as a classic and for good reason, with phenomenal performances from Jack Nicholson's Joker, there's no question why this film is held to such a high standard.

Michael Keaton steals the show as Bruce Wayne and really brings the combat style of Bruce Wayne to life. Tim Burton did a fantastic job with this film, as it still holds its place through time.
4. Batman Begins (2005)


As the beginning of the Dark Knight Trilogy, Batman Begins (2005), paves the way for the series yet to come. Christian Bale, although not my favorite Batman, plays a phenomenal Bruce Wayne.

Batman Begins is notorious for not being much of a Batman movie but more of the coming of Bruce Wayne. We see Wayne in ways we've never seen on the big screen before and it really does the film justice.
3. The Dark Knight Rises (2012)


The Dark Knight Rises is as explosive a Batman movie as we've gotten, the action scenes are perfectly over the top and we see Gotham in a state like never before as Wayne is put to his biggest test yet.

The Dark Knight Rises, like all films, had its issues. But watching things like Wayne crawl out of a seemingly endless pit, to watching Bane hijack an airplane, this film leaves a lot to desire from other depictions and is arguably one of the best.
2. The Dark Knight (2008)


It's no question why The Dark Knight falls so high on our list. The sequel to Batman Begins was a smash-hit at the box office, and with the passing of the late Heath Ledger (Joker) occurring right before release, those numbers just kept going up.
There's almost too much to love in this epic take on Batman, but it never exceeds that point. Although the plot suffers at some points, Christopher Nolan created a phenomenal film that will go down in history.
1. The Batman (2022)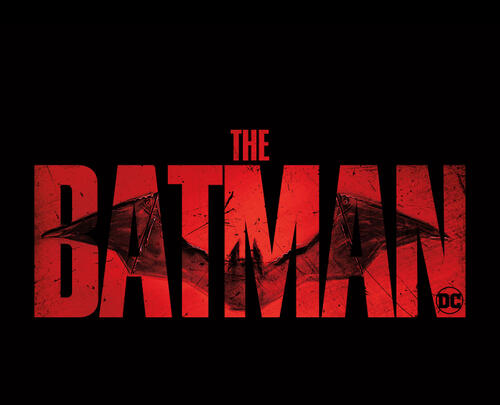 After numerous filming issues and delays, including the COVID-19 pandemic, The Batman has finally been released. This film was met with high controversy from casting to plot, but it seems all of that has settled down now. Robert Pattison stars as Batman alongside Zoe Kravitz's Catwoman for a tag team duo we couldn't get enough of.

The Batman seems to capture every aspect of Wayne's story perfectly, from his detective skills to his struggles of having to save the city. Matt Reeves creates a brilliant Gotham accompanied by a fascinating score from Michael Giacchino's. The Batman is certainly a MUST WATCH and will undoubtedly go down in the history books as one of the greatest Batman films of all time.
Follow us for more entertainment coverage on Facebook, Twitter, Instagram, and YouTube.