One thing that Disney is known for is its characters. While fans love to obsess with their heroes, over time the Diseny+ series has given us some iconic villains that we simply adore. We don't mind if they're a bad person. But the way they make the story about themselves is commendable. So today we will rank every major Disney+ original series villain. Check it out!
6/6) Arn (Star Wars: Visions)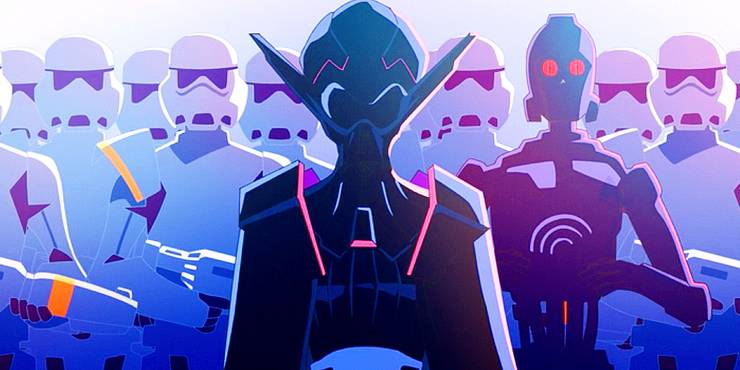 Star Wars: Vision was able to give an anime-fueled perspective on a faraway galaxy. As Master Yoda said, always two there are, the infamous dark side of the Sith comes along with the light side of the force. Karre's sister goes full Sith Lord and dons an appealing power suit. The display of pure Sith lord is something that would satisfy Palpatine himself.
5/6) Moff Gideon (The Mandalorian)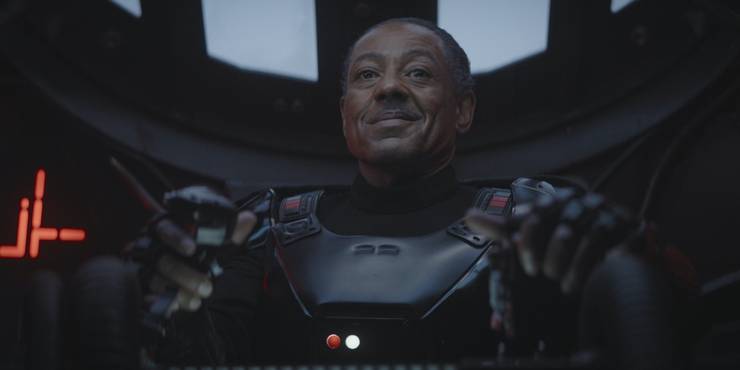 The reason why Moff Gideon becomes the character that he is is because of the actor playing it – Giancarlo Esposito. But assisting his acting is the impeccable writing from The Mandalorian. He literally meets almost every criteria of being a great Star Wars villain – he has the legendary Darksaber, commands the Dark Troopers, and kills his own members. Definitely a great addition to the list of some kick-ass Disney+ villains.
4/6) Agatha Harkness (WandaVision)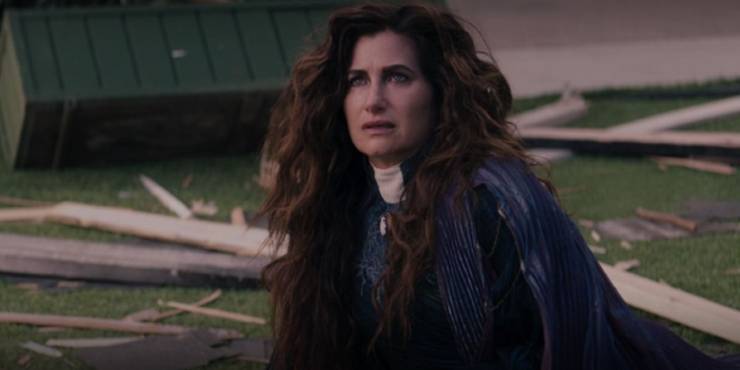 Marvel's first Disney+ series was WandaVision and the Marvel fans gave it a lot of love. However, more than fans enjoyed seeing Wanda in action, they were straight-up obsessed with Agatha Harkness. Marvel even went to the extent of giving her a theme song Agatha All Along! It was good. Actress Kathryn Hahn did not lose a single point in playing the character and fans want to see more of her. She posed a good enough challenge for the Scarlet Witch.
3/6) Loki (Loki)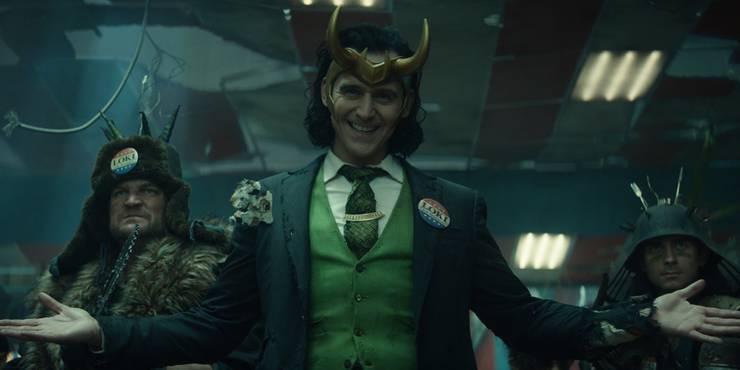 The best part of Loki is, that while he is a villain in the MCU and to other heroes, he's his biggest threat as well. In the Disney+ series Loki, the God of Mischief is arrested by the TVA and then assists them in catching his own variant! Later, when he is in the Void, he sees that a group of Loki variants is beyond functional and certainly lived up to the reputation of the most beloved MCU villain.
2/6) Infinity Ultron (What If…?)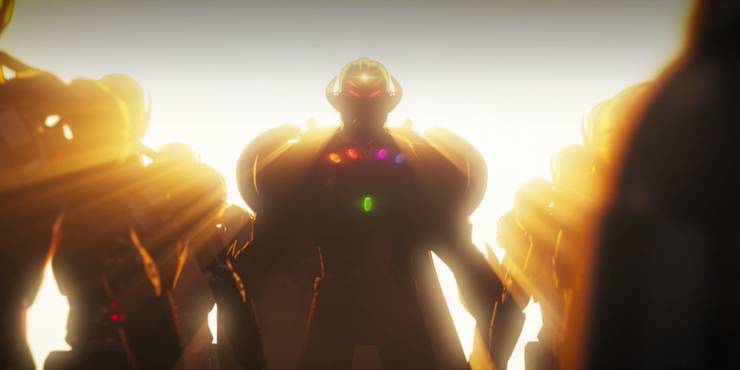 Marvel's What If…? series was a proper fan service. As requested by the fans, the naughty villain Ultron was brought back and this time, the situation demands that he win. After killing almost everyone, he comes across Thanos splits him in half, and takes the Infinity Stones. Hence giving birth to the Infinity Ultron. He is beyond powerful and reached such a level of consciousness that he accesses the multiverse and destroys galaxies with a single thought.
1/6) Doctor Strange Supreme (What If…?)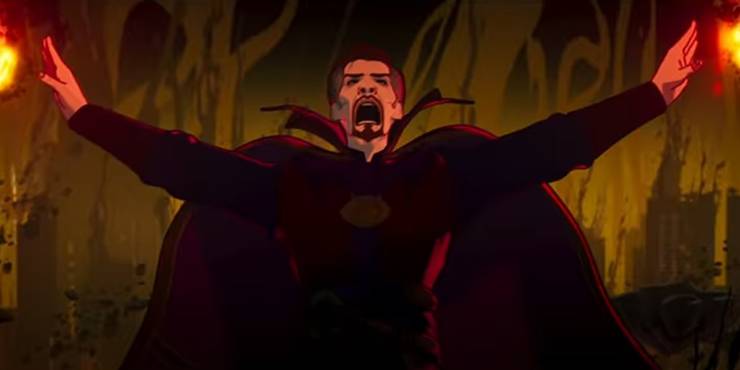 Might seem like an unusual pic, but the Doctor Strange that we see in What If…? is easily one of the most loved Disney+ villains this year. A broken heart can cause things beyond pain. After losing his love interest in an accident, he uses the time stone to recreate possibilities but in every possibility, the outcome is the same. Doctor Strange then goes on to legit inhale every demon to reach the superior level. In his face-off with Infinity Ultron, the attack that he uses to finish galaxies, Strange wraps it up and inhales it. In terms of power and popularity, Strange Supreme is up, up and above. Who is your favourite villain? Let us know in the comments below!