Even after almost forty years of the horror film's first debut, Evil Dead is very much alive.
In other words, Evil Dead 4 is now officially confirmed to happen.
Thanks to "Evil Dead" star Ash Williams AKA Bruce Campbell for revealing out some details about the franchise's next installment.
The upcoming imminent film of this franchise has got, not only a new title but also a new director.
During an interview with Empire, Campbell disclosed that Lee Cronin will now direct the fourth entry, titled Evil Dead Now.
But, sadly the anti-hero of the franchise, won't appear. And, Evil Dead Now will also feature a female lead.
Lee Cronin is going to direct the upcoming fourth entry, titled "Evil Dead Now."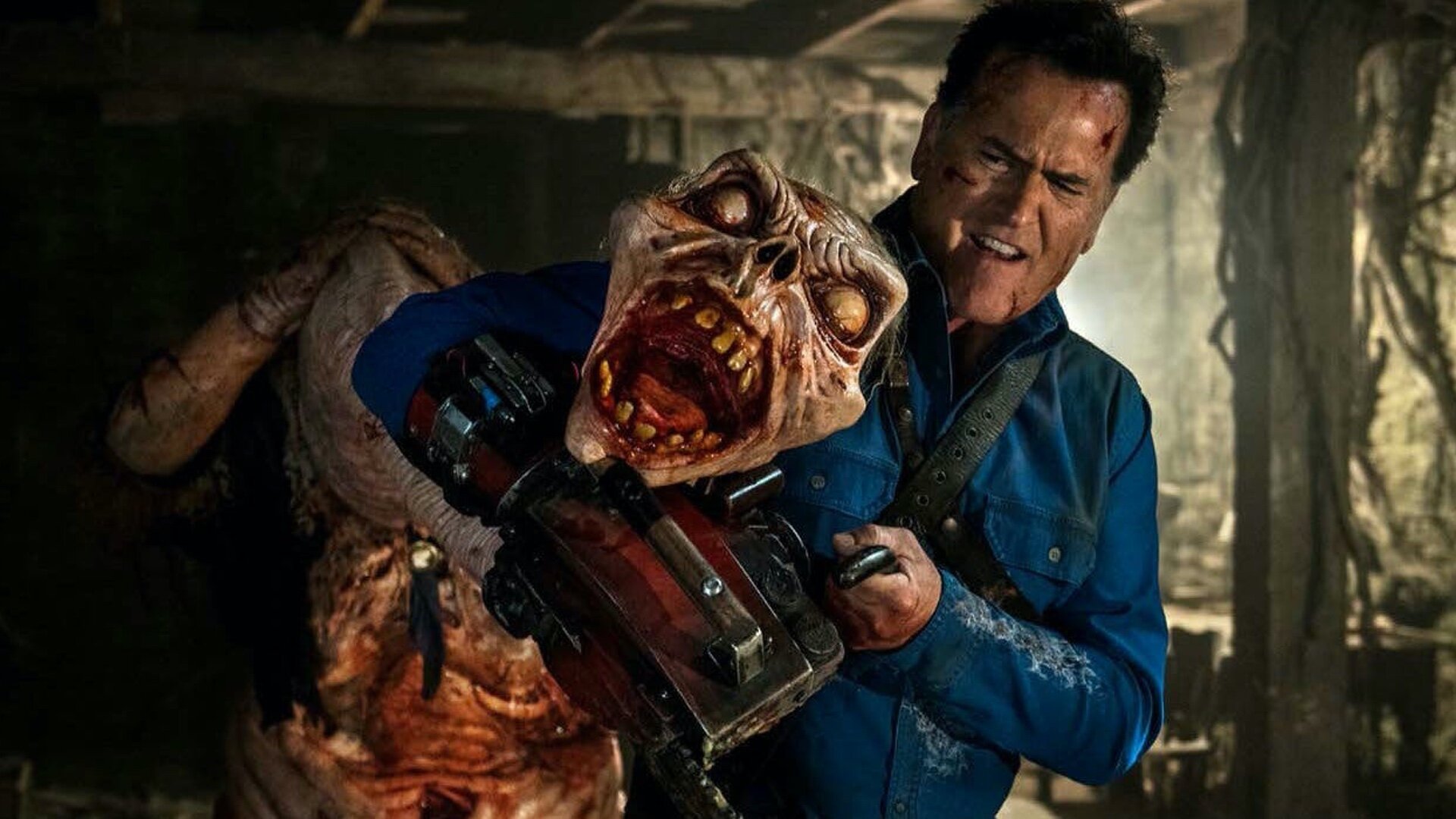 Speaking to Empire, Bruce Campbell confirmed that Lee Cronin will be writing and directing the forthcoming film- Evil Dead Now.
The original director, Sam Raimi, has hired Lee Cronin, the Irish filmmaker, to helm it.
Sam took this decision after watching Cronin's feature directorial debut 'The Hole In The Ground' movie. This movie impressed Sam as it turned out to be a pretty cool one and was received well by critics.
Cronin also did an episode of '50 States of Fright,' which was Sam Raimi's Quibi series. That was enough to let Lee earn this high-profile gig.
Bruce Campbell won't be appearing in 'Evil Dead Now.'
The Legendary horror superstar- Ash was the splatter-horror franchise's steel-chinned leading man.
William's fans shouldn't get their hopes up as they won't be able to see him playing the role of Ash Williams of the Evil Dead universe, anymore.
Previously, Campbell first played Ash in The Evil Dead which released in 1981.
Furthermore, he reprised the role in both the sequels of Evil Dead 2 and Army of Darkness.
He also played the role of Ash in the series- Ash vs Evil Dead, which was a continuation of the films, and it eventually ran for three seasons on Starz.
But, later on, Campbell didn't appear in the 2013 remake of The Evil Dead, except in a brief post-credits cameo.
It was because Campbell officially declared his retirement as Ash following the Starz's Ash vs Evil Dead TV series conclusion.
Although it sounds like Campbell is involved in Evil Dead 4, behind the camera, here's what he said:
"From this point onward, they kind of have to stand on their own, which is fine and liberating. You could have different heroes and heroines in this case. This one's gonna prove to be a little more dynamic…We just want to keep this series current. And really, the mantra is that our heroes and heroines are just regular people. That's what we all are going to continue."
Campbell promises to accelerate the shotting of "Evil Dead Now" with a female lead.
If these revelations weren't enough to get fans excited, Campbell also teased that Evil Dead Now will feature a female protagonist.
It would be similar to the Fede Alvarez's directed 2013 reboot- The Evil Dead which also featured a female lead- Jane Levy.
He further said that each film from here on would be a self-contained story rather than a continuation of the series.
Cronin, Sam, and the others of the industry are still trying to figure out things related to getting productions up.
But, Bruce mentioned that it would take some time for rerunning the film following the shutdown.
At the same time, Campbell is also hopeful about the creative team that they will be able to get the movie out as soon as possible.
Going by Campbell's promise that shooting will kick off very quickly, it probably seems that Evil Dead Now – AKA Evil Dead 4 – will hit cinemas sometime in 2021.
It'd be even great to see, if it releases on the silver screen next year, for the franchise's fortieth jubilee.
Sources: Heroic Hollywood, We Got This Covered.
Was this Article helpful?
Thanks for your feedback!