With Sega's Sonic the Hedgehog movie ready to wow theater-goers this weekend with what some are already calling the best video game movie yet. All eyes move to Sega's lifelong competitor, Nintendo and their biggest property; Super Mario Bros.
Illumination's Take
The experience of the original Super Mario Bros. movie was such a let-down, that Nintendo had locked up all game to film rights, until now. Enter Chris Meledandri of Ilumination – the brains behind Despicable Me, Minions, The Secret Life of Pets, Sing, and the newly adapted The Grinch.
Speaking to Variety back in 2018 Chris Meledandri said:
"I like that (Super Mario Bros.) was not done well the first time. I think that's more exciting or more worthy than simply making another version of a film that was done incredibly well to begin with."
In that same interview, Meledandri also pinpointed what he believed was the biggest mistake of the 1993 movie: That its creators didn't involve Mario's creator Shigeru Miyamoto. This time around, Meledandri is working closely with Miyamoto, the true creative visionary behind the mushrooms.
"We are keeping him front and center in the creation of this film," said Meledandri. "I've rarely seen that happen with any adaptation where the original creative voice is being embraced like we're embracing Miyamoto. There's a history in Hollywood of people believing that they know better than the people responsible for a property. I've made that mistake before."
According to that same interview Super Mario Bros. was in "priority development" at Illumination, and at that time was tracking to be in theaters by 2022.
"It's an ambitious task," noted Meledandri. "The challenge is taking things that are so thin in their original form and finding depth that doesn't compromise what generations of fans love about Mario, but also feels organic to the iconography and can support a three-act structure."
These older quotes fall in line with some broader details that sources close to the project confirmed with us, regarding the state of the new Super Mario Bros. movie.
While talks between Nintendo and Illumination are still sensitive, Nintendo has officially given Universal and Illumination the green light to make the Mario film they were pitched. The film will be based in the video game universe and will be classically tied to the game. It's completely animated and no portion will take place in the real world, unlike Sonic The Hedgehog.
While we're on the subject of Sonic the Hedgehog, they won't be making the same mistake as Sega did regarding Mario's design. They will NOT be drastically changing the character look. We're told the finished look will be a modern render of the characters we know and love, similar to the vibe of the Super Mario 64 era, and the new Super Mario Bros. Wii Games.
Without spoiling, the current plot, while updated and elongated for a traditional three act structure, currently sticks to the basics: The Princess will be kidnapped by Bowser, and Mario will be on a mission to save her. We're told Luigi is also in the film, but as of now, Mario is the lead. We can only assume this is to establish him for the first film, then in success, allowing other characters to shine in possible spin-offs and sequels.
Other characters will include Toad, Yoshi and other fan favorites, along with the Mushroom Kingdom in all its animated glory.
Now its important to mention, that the film is still in early stages. While the initial pitch and storyboards are done, nothing has been officially made as of yet. Nintendo is happy so far with the design and story, but are watching very carefully.
It's been shared that the staff working on the film is VERY excited… and each predict this project will be MASSIVE. But they are also extremely nervous. Given Nintendo's previous film experience, they still have the ability to pull out of the deal, if they think the vision of the film is going in a direction they are not happy with.
If Meledandri can pull this off with Nintendo, it'll be a huge windfall for him and Illumination Entertainment. This creative partnership with Nintendo is an impressive move, as stories I've heard over the years, have implied that Meledandri is not one who typically likes to give up creative control. Universal often leaves him alone, and some animators say he can be very demanding to work with. I don't mention that to throw any shade, almost every creative visionary has been labeled "difficult" by someone. But I mention this since his continued ability to work this closely with Nintendo, a brand who has every right to be nervous about sharing its beloved characters, and allowing them to be serious players at the table, is a very good sign for fans of Mario.
With Universal planning to debut Super Nintendo World at Universal Parks, which recent leaks from Universal Japan, make it look absolutely AMAZING in its details.
The Original's Problems
It's no shock that Nintendo is still not over its failed live-action 1993 Super Mario Bros. movie. The film was a colossal failure, critically and financially. Actors Bob Hoskins and John Leguizamo resorted to drinking whiskey between takes, and Dennis Hopper got so mad at the constant nonsensical rewrites. Hopper infamously blew up on set screaming at directors Annabel Jankel and Rocky Morton for hours at a time.
Back in the early '90's Nintendo had many big suitors asking to adapt their popular video game series about a plumber rescuing a princess. They ultimately accepted a pitch from Roland Joffé, director of such dramatic classics: The Killing Fields and The Mission. He was an odd choice, that managed to raise a small amount of $500,000 for the rights, but he was also the only one to offer Nintendo ALL merchandising profits, which in success could have been massive.
Joffé brought in newcomers Jankel and Morton. They hadn't made a major film, but their commercial and visual effects work was turning heads, thanks to their popular cyper-punk 80's creation: Max Headroom.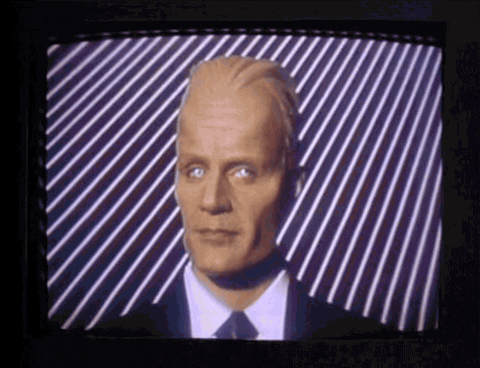 "Nintendo looked at the movie as some sort of strange creature, [intrigued] to see if it could walk or not," Joffé was quoted at the time. The film turned out, to not have any legs at all.
It only reaffirms why Nintendo wouldn't want to veer too drastically from the path and look of what fans expect to see when they think Super Mario. Knowing that all the people involved in the early stages of this film, are excited and working together to build something they all believe in, that the fans will love and respect, keeps me very hopeful.
Be sure to check out our other Illumination exclusive, with the reveal of U2's Bono joining as a voice in SING 2.
Stay tuned for more on these stories as they develop! And if you have any future scoops, please reach out on Twitter.
What do you think of the project? Let us know in the comments section below!