There is a new captain at the helm of the DCU ship, and he's intent on throwing some of the crew overboard.
Ever since James Gunn signed on as CEO of the DCU, along with co-chair Peter Safran, there has been a lot of speculation about how the superhero universe is going to look like under the new executives. Gunn promised fans a "younger" Superman – which clearly ousted that fan-favourite Superman, Henry Cavill. This is a change that snowballed into a lot of questioning about other SnyderVerse actors retaining their roles, from Gal Gadot to Jason Momoa.
Ezra Miller reached global popularity playing the role of the super-fast hero, the Flash, when they portrayed the character wonderfully on-screen. The Flash (2023) trailer was launched recently, featuring Miller as The Flash and Ben Affleck as Batman, among others. Warner Bros. Discovery CEO David Zaslav commented positively on Flash's character, leading to a new round of speculation on social media.
There have been questions surrounding Ezra Miller's future with the DCU
Ezra Miller hasn't had the best of times recently, their new movie notwithstanding. They have been accused of displaying irregular behaviour since almost four years ago, in 2019. Miller's worrying on-set behaviour continued for several months and then felony charges of burglary being pressed upon the star in August 2022 was a massive shock to fans. The charges claimed the actor had stolen several bottles of alcohol from a house in Vermont in May, to which they pleaded not guilty.
Read more: James Gunn Punishing Henry Cavill By Kicking Superman Star Out of DCU But Keeping Ezra Miller as The Flash? YouTuber Ryan Kinel Accuses DC CEO of 'Changing the Narrative'
As of now, Miller is undergoing treatment for "complex health issues". Their legal troubles compounded with their erratic behaviour on-set, which has been reported by numerous co-workers, made the actor's future uncertain with the DCU. Sources reported a rumour recently which suggested that Ezra Miller would be replaced by Grant Gustin, who has had some experience playing the role on The CW, as a part of the Arrowverse.
Warner Bros. Discovery CEO David Zaslav said that he "loved it [The Flash], it's a wow." This might mean a lot of things, and again, might mean nothing at all, but Ezra Miller fans will certainly want to hold on to it for hope that the actor might not be treated the same way Cavill was.
David Zaslav's comment wasn't met with much positivity
Zaslav's comment might have come as encouragement for a few Miller fans, but on the whole, Twitter wasn't particularly impressed. There was popular opinion that Zaslav was obligated to say that The Flash was good, and was just following the norm in doing so as the CEO of the company.
Like his words matter, and he's the CEO anyways, what's he supposed to say, it's bad?

— Chaos (@Chaos__Element) February 23, 2023
it's his business, what else could he say🤷‍♀️

— Amparo G🇺🇾🇺🇸 (@AmparoG68587773) February 23, 2023
A father sees his son doing basically anything and says that he "loved it, it's a wow".

— S2N5M7 (@S2N5M71) February 24, 2023
Fans did not repose much faith in Zaslav, saying James Gunn would fire any actor he wanted to anyway. The comments were made, obviously, after Gunn's alleged animosity with Henry Cavill caused the Guardians of the Galaxy director to fire him from the role of Superman.
Too bad it won't lead anywhere as gunn will reboot and fire all the actors and actresses in it … well done @wbd

— cine-Wayne (@CineWad) February 23, 2023
"Hey, it's a WOW…..but we are cancelling everything after this – all characters and plans…..GONE! But hey, it's fantastic people!"

— Blue Thunder (@Blu3Thund3r) February 24, 2023
DCU fans are obviously uncertain about the universe's future with Gunn at the top. While some have faith in the powers that be, others remain vocal about their objections with all the chopping and changing.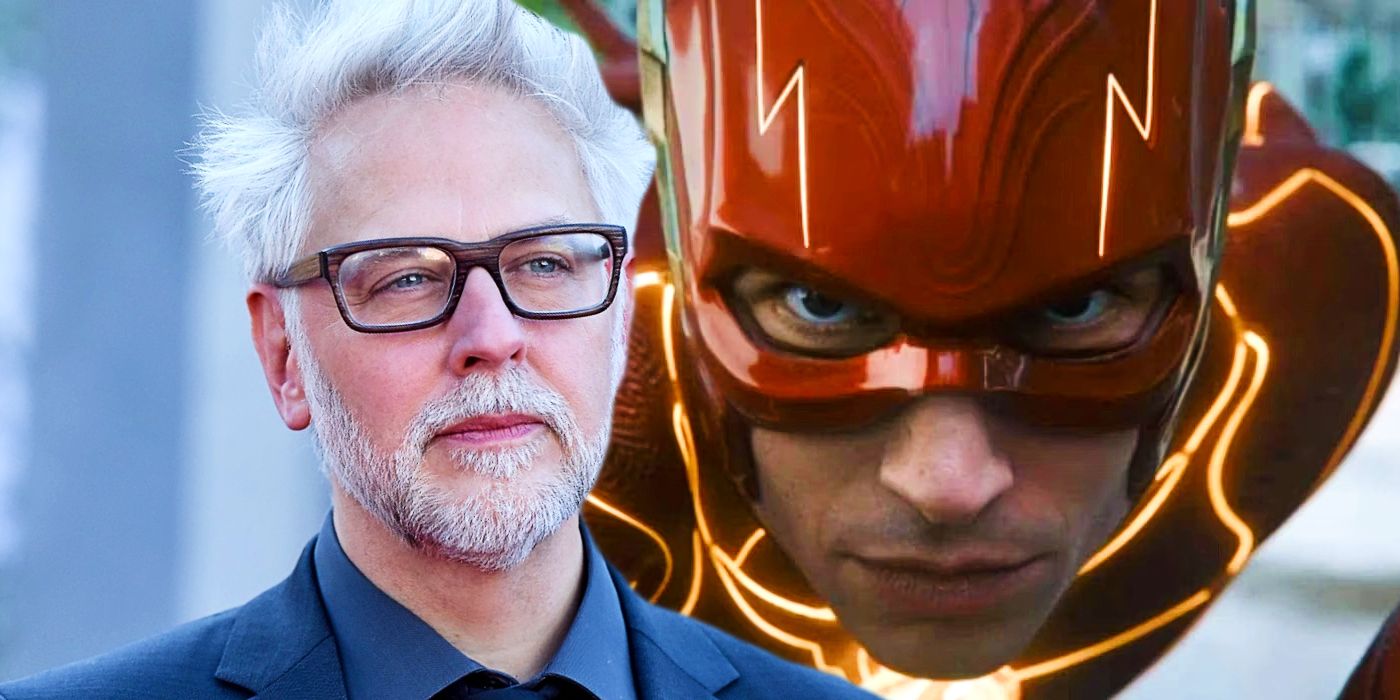 Read more: 'Literally perfect with the TV show Ending': Arrowverse Fans Fuel Rumor Grant Gustin Officially Replaces Problematic Actor Ezra Miller at the End of 'The Flash' Movie
While a case might be made for Miller in the sense that they might have Zaslav's backing for the future, it is evident that the DCU fans are not impressed on the whole with the changes made by the Suicide Squad director. It remains to be seen how Miller's future as the Flash pans out with Gunn and Safran at the top of the DCU empire.
Source: Twitter