The relationship between Spider-Man and Mary Jane is one of the highest points of Marvel Comics. Here are some of the comic-only facts that the fans want to be explored more in the MCU, especially in the new Spider-Man movie, No Way Home.
Mary Jane Was Teased Long Before She Appeared
Mary Jans was first mentioned by Aunt May as a possible blind date for Peter in 
The Amazing Spider-Man
#15. She eventually slid into Peter's life in issue #42 where she said the iconic line "Face it, Tiger… You just hit the Jackpot!" after making a brief appearance in issue
#
25.
Mary Jane saw Teen Peter
Thanks to multiple universes, edits, and reboots, we fans get to enjoy different storylines and timelines. One such timeline shows Mary Jane and Peter Parker being neighbors. Moreover, In the Ultimate Comics universe of Earth-1610, the two are close friends from childhood.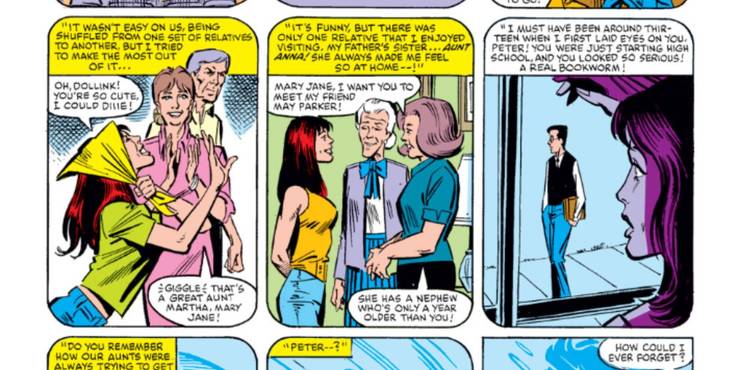 Black Cat Vs. Mary Jane
Mary Jane has had to fight many for Peter's love, which makes sense. But one fight got brutal. This was between Black Cat or Felicity and Mary Jane. After Felicity returns from Europe and finds Peter and Mary married, she gets furious. Black Cat confronted Mary Jane directly, but fortunately, Mary wasn't fazed by it.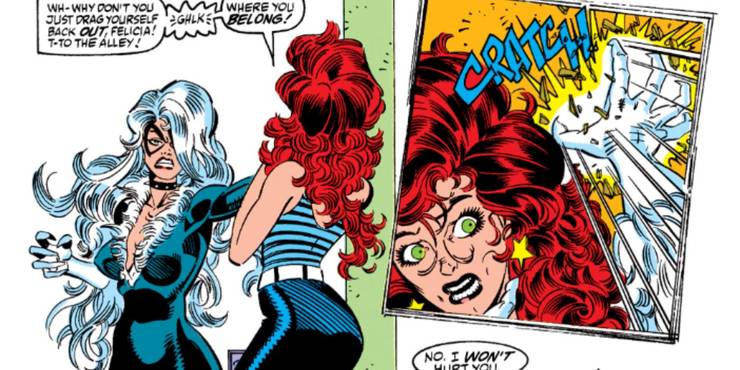 Peter and Mary Lost A Child
One aspect of Peter Parker and Mary Jane's relationship that only comic book fans know is that they lost a child. This tragic event happened in 
The Amazing Spider-Man
 #418 after an accomplice of the Green Goblin poisoned Mary Jane.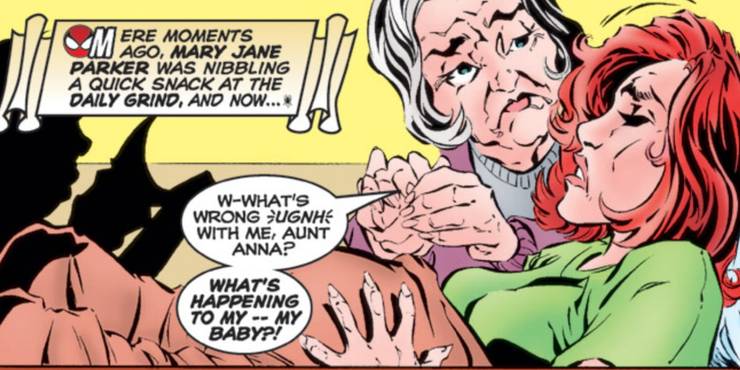 Mephisto Erased Their Marriage
Fans have been speculating that Mephisto will be there in the new Spider-Man movie, but it sounds like a long shot right now. He is called the Devil for obvious reasons. In a 2007 storyline called "One More Day", we saw Mephisto erasing the marriage of Peter and Mary Jane from existence. It was rightfully tagged as the darkest storyline of the comics where to save mortally wounded Aunt May, Peter, and Mary Jane decided to erase their marriage. The storyline ended with the pair's marriage never having occurred, thus complicating 20 years of continuity.
Gwen's Death Sparked Love Interest
Mary Jane was not always Peter's main love interest. They were only friends when Gwen Stacy died in 
The Amazing Spider-Man
 #121, but this tragic moment brought them together somehow. Peter tried to push Mary away, but she stuck with him in one of the most challenging moments of his life. Mary Jane eventually evolved into a more mature and empathetic personality, and the two started dating soon after. 
Their Daughter in the Multi-Verse
Ending the topic on a happy note, we see Mary Jane and Peter Parker as one big happy family in one alternate universe. In Renew Your Vows, Peter and Mary Jane are married and have a daughter, Annie May Parker. After failing to keep a low profile, all three don the suits and become a superhero trio.
Fans appreciated this happy moment, and if Tobey comes back in
 No Way Home
, we would love to see him as a family man, right?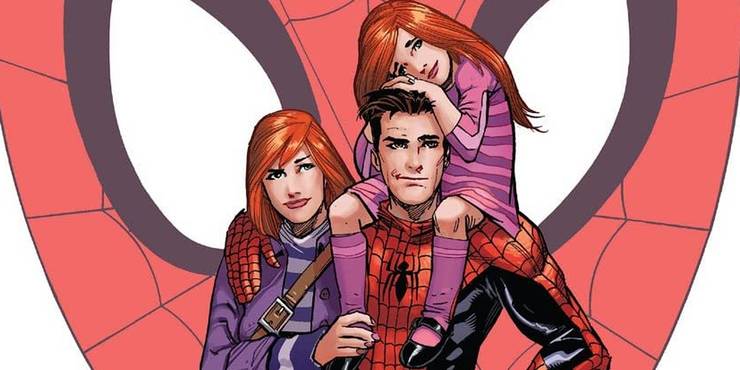 Are you as excited about the new movie as we are? It's coming this week, and we just can't wait anymore! In the meantime, check out this amazing scene from the OG Spider-Man.