The Falcon and The Winter Soldier is all that we all are talking about these days. It has become the favorite topic of discussion among everyone- proof of their success. The twists and turns in the series are making us eager for the next episodes. It has also stirred fans' interest into digging up the actors' journey and their real life. So we decided to give our readers what they want, all in a single place. Dig in!
1. Sebastian Stan, aka The Winter Soldier
The famous Winter Soldier and our favorite Bucky does a fantastic job in the series so far and has the biggest corner in our hearts. He started his journey in 1994 with a film, 71 Fragments of a Chronology of Chance. His career took a boost from a role in 2003 in Law and Order. After that, he made brief appearances in Rachel Getting Married, Black Swan and made it to our homes as Carter Baizen in Gossip Girl and in Once Upon a Time.
We all saw him entering the MCU in 2011 in Captain America: First Avenger as our beloved Bucky. Ever since, Bucky and Steve Rogers are giving us friendship goals. The latest appearance in the MCU creation is in The Falcon and The Winter Soldier.
After stalking him on Instagram, we came across his real-life pictures, which are lovely. He's not only starring in MCU movies but also appearing in his upcoming movie, Monday.
2. Anthony Mackie, aka Falcon
Sam Wilson is Steve's one of the best buddies who he always relied upon. We saw them connecting due to having a similar military background. We are able to see the agile and smart superhero in The Falcon and The Winter Soldier.
But how did his journey begin, you ask? Well, we first saw him in 2002, in the film 8 Mile as the main antagonist. His first feature in an independent movie that came in 2003 was Brother to Brother. He played the role of Perry, a gay black guy, and portrayed his struggles. He worked in both, films and TV shows like As If.
We have seen him in the MCU since 2014, starting from Captain America: Winter Soldier and the latest on Disney + Hotstar in the series. He has been a buddy to us all, and after the recent turn of events we all empathize with him too, don't we?
Although, the actor has not confirmed about his movement after The Falcon and The Winter Soldier, we might see him as the next Captain America and carry ahead his legacy. We at least hope that he does.
3. Emily VanCamp, aka Agent Sharon Carter
The actress has loved dancing since she was three and said that acting interested her ever since she visited her sister, Katie, on the sets of Ladies Room in 1998. She worked in a few commercials, after which she got her break in a Canadian horror TV series, Are You Afraid of the Dark?. After that, she appeared in an Emmy nominated TV movie, Jackie Bouvier Kennedy Onassis. Later we saw her in renowned TV shows that helped her gained more popularity, like Everwood, Brothers and Sisters, and Revenge
In the Marvel Cinematic Universe, we saw Agent Carter for the first time in Captain America: The Winter Soldier in 2014 as Steve's neighbor. Later again, we saw her in Captain America: Civil War, and it revealed that she's Peggy's niece. 
Along with her role as Sharon in The Falcon and The Winter Soldier, she also appears as Nic Nevin in Resident. The lovely actress got married to Jos Boseman in 2018. 
4. Daniel Brühl, aka Helmut Zemo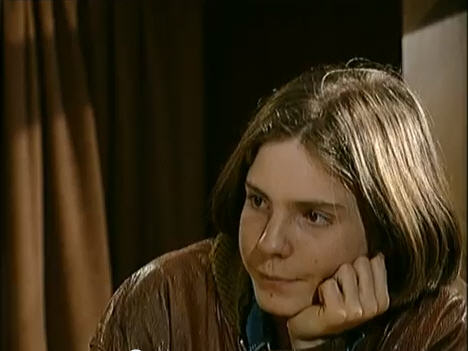 Zemo's entrance in the MCU turned everything upside down and turned our favorite superheroes against each other. But also, he gave us Bucky back, so we owe him a little too. We are sure you'll agree with me on how much we hated him for causing all the havoc in Captain America: Civil War.
His first appearance on the screen was in 1995, in a German TV series Verbotene Liebe. The actor's first English film came in 2004 after winning the European Academy Award for best actor for his breakthrough performance in Goodbye, Lenin! His first English-speaking film was Ladies in Lavender and Deeply. He later appeared in many movies and won many awards for his performance.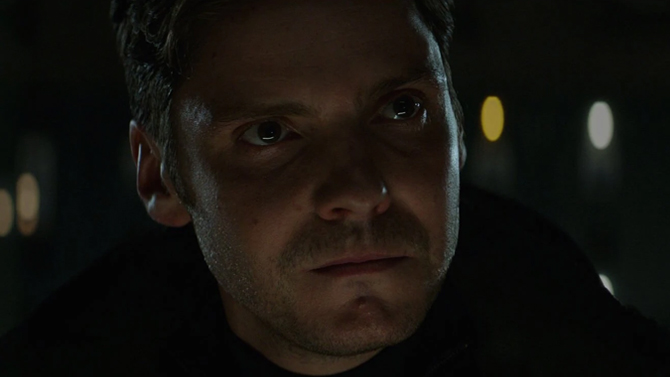 His debut in the MCU was in Captain America: Civil War, and he was probably the most formidable villain to beat and caused more havoc within the Avengers than anyone else. After Civil War, we didn't see him in any movie, but we got to see his mad skills again in The Falcon and The Winter Soldier. 
The actor made his directorial debut in Next Door, released in March 2021. Other than MCU, he appears in many other movies like The Alienist and is set to appear in The Kingsman 3 and All Quiet in Western Front. The actor is married to a German model and an academic, Felicitas Rombold. 
5. Erin Kellyman, aka Karli Mogenthau
The actress has put everyone in awe with the smashing performance she has been giving in The Falcon and The Winter Soldier. She has almost been on a killing spree and hitting our favorite Avengers. Interestingly, we first saw her as Cathy in Raised by Wolves, a British TV series, when she was only 15. She continued playing roles in British TV series like Les Misérables, Life, and Don't Forget The Driver. She gained all the popularity after appearing in Solo: A Stars Wars Story as Enfys Nest in 2018.
This series is her debut in the MCU, appearing as Karli Morgenthau, the leader of Flag Smashers. She took us by surprise when she came out behind all the carts and boxes and hit Bucky and put on the mask. Karli's character from the comic books is actually a boy, and she thinks it was very cool to be able to pull out the character. 
The young actress (22) will be seen in her upcoming movie, Green Knight and Disney's Willow. It's going to be very interesting to see more of Erin playing a variety of roles. She has got the potential of bringing out something new every time. She loves to play badass female characters.
A little sneak peak into the actor's life! What did you think of their journey? Fascinating? Let us know!