James Buchanan "Bucky" Barnes popularly know as Bucky, enlisted in World War 2, but he falls to his supposed death. Unfortunately, he is rescued by Arnim Zola, who erases his memory and turns him into a highly-trained assassin called the Winter Soldier.
Captain America: Civil War (2016) shows Bucky Barnes being "reprogrammed" by the scientists of Wakanda. But why does MCU still refer to him as The Winter Soldier? Even in the latest Disney+ series, The Falcon & the Winter Soldier, Bucky is referred to by the same name. Advanced medicine and technology of Wakanda may have healed Bucky, but he still has not moved on from the horrors of being HYDRA's Winter Soldier. Here are some potential theories for why Bucky Barnes is still referred to as The Winter Soldier.
DEMONS OF THE PAST
"The Falcon and the Winter Soldier" shows Bucky has been acquitted of all his past crimes and is undergoing therapy. He discussed about being at peace when he was the white wolf in Wakanda during the second episode of the series. This point has been reinforced, repeatedly as if Bucky is conveying how he longs to feel that way, again. Like many of his fellow superheroes, he is plagued by the demons of his past. MCU has often shown how the past of certain superheroes, has affected their present. Thor, Iron Man, Black Widow and Hawkeye have also grappled with the evil of their past. However, Bucky's struggles are poles apart from that of Iron Man. Unlike Tony Stark, he was always under the control of HYDRA. He was as no less of a victim as the ones massacred by him.
The MCU still refers to him as The Winter Soldier because it represents how Bucky views himself. His misery lies in believing he won't be able to shred off the sins of Winter Soldier.
WINTER SOLDIER UNDERGOES THERAPY 
The therapy scenes from the series have been widely acclaimed. Viewers appreciated seeing Bucky seeking therapy after the heartbreaking events of Avengers Endgame.
During the last few minutes of Avengers: Endgame, we see Bucky contemplating whether Steve Rogers was right about him or not. He has always been Bucky's guiding light. He believed in Bucky, even when (Bucky) was on a killing spree and was a wanted criminal all around the world. Rogers got his happy ending in Avengers Endgame, but this removed him from Bucky's life; which had a destabilizing effect on Bucky. He continues to be tormented by the thought of relapsing and going back to being Winter Soldier, if he doesn't get therapy. Though we all know, this is far from the truth.
BUCKY'S NIGHTMARES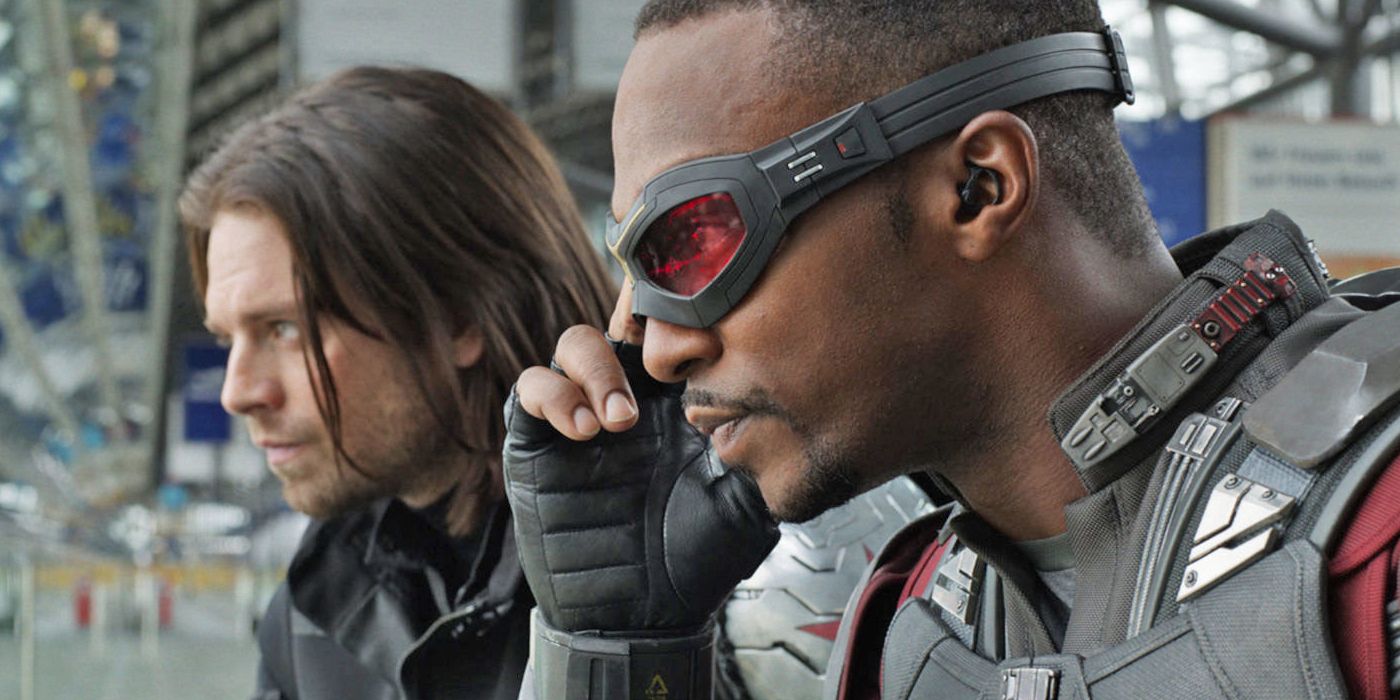 The scenes where Bucky is having a nightmare have been shown in The Falcon and The Winter Soldier. The nightmares that take him to his past threaten to wake him up from his conditioning.
Unfortunately, the only thing that makes him a human is the fact that he remembers everyone he killed while being controlled by HYDRA. This is why Bucky can't see himself, as anyone other than the Winter Soldier, which is why the show is named as it is.
Certain theories say, it is probable that Buck Barnes's journey with MCU will come to an end, with him succumbing to self-doubt. Reprogramming, seeking forgiveness, and therapy may prove nugatory to him.