When most people think of Wolverine, they all see "Hugh Jackman!" at the same time. His 17-year run as Logan will go down in history, and we wouldn't want to be in the shoes of whoever succeeds him one day.
This isn't a job that belongs to a single person, like Batman and Superman, and it's fascinating to watch what the performers bring to the table. When we go back into the character's history, we'll find some shocks as well — names you'd never have imagined playing the part. So, join us as we take a look at a variety of performers that have portrayed Wolvie.
1. Milo Ventimiglia
It's fascinating to watch Milo Ventimiglia revamp his career. He was perceived as a young hunk on Heroes, but he's managed to adapt as the years' pass and become acknowledged as a serious drama actor on This Is Us. Those Emmy nominations attest to his ability to pull at our emotions on a weekly basis.
In 2011, he provided the English dub for the Marvel Anime: Wolverine series. In Marvel Anime: Iron Man and Marvel Anime: Blade, he reprised his role. However, he did not reprise his role as Logan in Marvel Anime: X-Men since Steve Blum was cast as the elder Wolvie.
2. Richard Armitage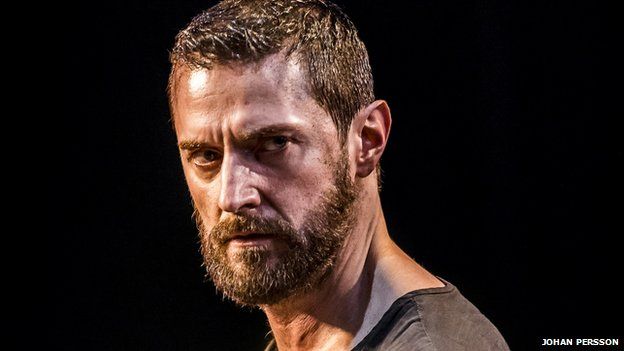 Richard Armitage's name was recently touted as a possible replacement for Hugh Jackman when the X-Men enter the Marvel Cinematic Universe. While it's probable that Marvel Studios will go with a younger actor, fans got their wish (kind of) when Armitage voiced Logan in Wolverine: The Long Night, a written podcast series.
Written by Benjamin Percy (Nightwing, Green Arrow), this 10-episode serialized radio drama gave Armitage a chance to shine in unexpected ways. According to Percy, this podcast might be the first of many in a Marvel Podcast Universe. If that's the case, we wouldn't mind seeing Armitage reprise his part.
3. Mark Hamill
Mark Hamill should simply get an award for being the most awesome guy in the universe right now. Not only is he the definitive voice of the Joker, the only guy who has ever made the Hobgoblin cool, but he also played Wolverine in the video game X2: Wolverine's Revenge.
Despite the fact that the game's cover features Jackman's face, it was Hamill who brought the character to life in the game's actual environment. While the computer game was unremarkable and earned mostly negative reviews, no one could deny Hamill's outstanding portrayal of the wild-haired monster. The reality is that he can't go wrong.
4. Troye Sivan
Troye Sivan is well-known for his YouTube presence and singing career, but he has also dabbled in the film industry on several occasions. Of course, he was in the successful Spud films, and at the age of nine, he starred in X-Men Origins: Wolverine.
Sivan portrayed the young James Howlett, who through a traumatic trauma that led to his transformation into the hero Logan/Wolverine. While the film isn't widely regarded as one of the greatest in the series, it does serve as the definitive origin narrative for the intriguing mutant. Furthermore, it had to be the role of a lifetime for the young Sivan.
5. Kevin Michael Richardson
Kevin Michael Richardson is the voice acting world's MVP. His most well-known roles were the Joker in The Batman, Trigon in Teen Titans, and Black Manta and Lex Luthor in Batman: The Brave and the Bold. He's also no stranger to Professor Xavier's mutants, having played Bishop and Shadow King in Wolverine and the X-Men.
Richardson also appeared as Logan in the Black Panther motion comic series in 2010. The show only lasted for six episodes, so it wasn't exactly Wakanda forever. Despite this, it included an all-star ensemble that included Djimon Hounsou as T'Challa, Kerry Washington as Shuri and Jill Scott as Storm.