The Wizarding World franchise just can't seem to catch a break. Behind the scenes drama and ongoing controversies with Harry Potter author JK Rowling, Johnny Depp, along the recent arrest of Ezra Miller have put a damper on not just the series, but for Warner Bros. as a whole. Word is, the studio is looking at shuffling their plans for the next two Fantastic Beasts films to see how Secrets of Dumbledore fairs at the box office.
Last week, the prequel opened up in international markets to a $56 million opening. Fantastic Beasts: The Secrets of Dumbledore finally opened to domestic audiences everywhere during the Easter holiday weekend. Starting off with a modest $6 million on Thursday night and scoring a "B+" on Cinemascore, the magic looks to have been lost. Conjuring up a series low, Secrets of Dumbledore opens to $43 million. To compare, let's look at the numbers below.
Fantastic Beasts By The Numbers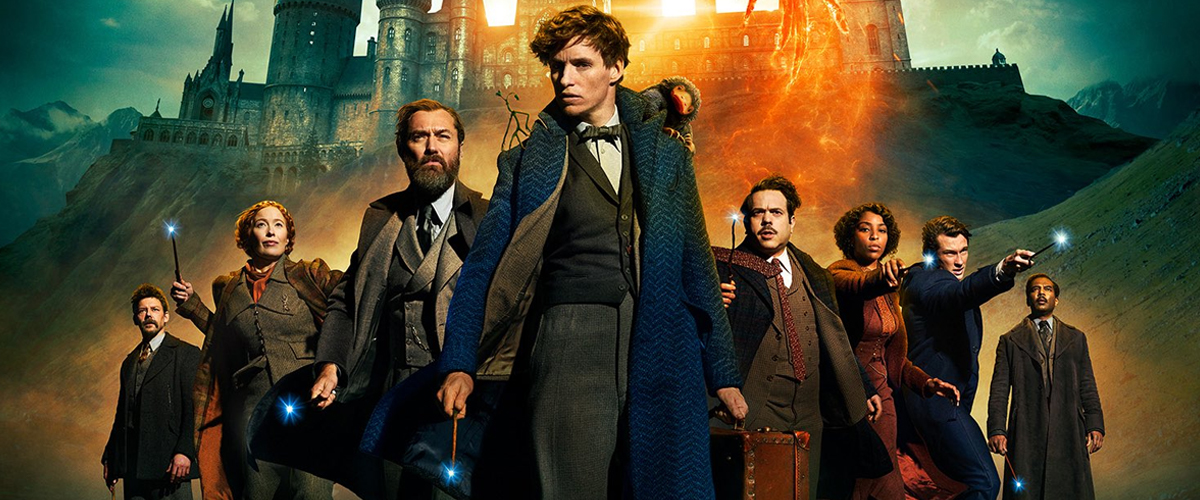 The first chapter, Fantastic Beasts and Where to Find Them, opened up to $74 million back in November of 2016. It was expected to be the launching point for a new adjacent Harry Potter series. The follow up, Fantastic Beasts: The Crimes of Grindlewald, saw a bit of a decline with audiences back in November 2018. The film opened to an alright $62 million. With new movies such as The Northman, The Massive Weight of Unbearable Talent, and Doctor Strange in the Multiverse of Madness arriving in theaters soon, Secrets of Dumbledore is likely to be seen dropping in the box office chart as the weeks go by.
This Week In The U.S. Box Office 
Paramount Pictures' takes the second and third spots in this weekends domestic box office. In it's second week, Sonic the Hedgehog 2 takes the 2nd place spot with $30 million. That's an almost 60% drop. In third place is the Sandra Bullock/Channing Tatum rom-com The Lost City ($6.5mil). In fourth place is A24's Everything Everywhere All At Once ($6.2mil) after expanding to 2,200 screens nationwide. Finally, in fifth place is Sony Pictures' latest faith based film Father Stu which opened to $5.7 million.
Did you see Fantastic Beasts: The Secrets of Dumbledore over the Easter holiday? Let us know in the comments below.
Follow us for more entertainment coverage on Facebook, Twitter, Instagram, and YouTube.