One of the best ways to entertain ourselves is by watching movies and TV shows. Isn't it? Movies inspire us, escape from the real world, they show us things that are beyond our imagination. They also make us dive into someone else's imaginations. In actuality, movies are imaginations brought to life! But sadly, the makers have overused a few film tropes that we now find cliché. They need to up their game and NOT USE them anymore. The makers need to find new tropes rather than overusing the old ones. So, here's a list of film tropes we used to love but now find cliché. Check it out!
1. Using Ticking Clock Sound To Create Tension
This trope is used in every film industry. This is very commonly used to build tension, stress, thrill, and suspense in a film or even television. Aren't we tired of this device? We think the makers need to think of something else to build tension.
2. Ah, The Villains Shoot With Zero Accuracy And Hero Shoots In ONE GO!
Come on! How is it possible that the villains have a bad aim that they shoot the hero multiple times and fail all the time? Whereas the hero shoots just once and he gets it right? Like some of you would argue that this isn't the case anymore, let's admit that even now, most of the movies do use this trope.
3. The Guns Would Never Run Out Of Ammo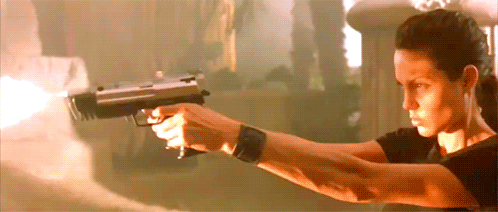 Even a kid knows that guns, especially handguns and shotguns, have a limited amount of ammo in the barrel. Then how is it that the heroes and villains keep shooting without refilling? The makers need to make it look real now.
4. Getting Shot In The Shoulder Is No Big Deal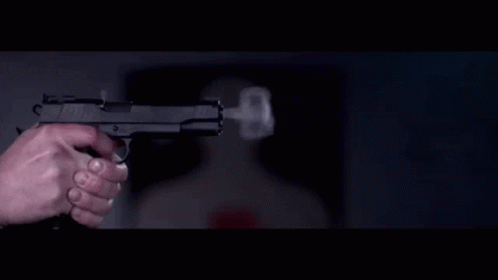 Getting shot anywhere is painful as hell. Be it arm, shoulders, legs, anywhere. However, many movies show the hero getting shot in the shoulders and is fine the next day. What? Really? The makers need to improvise.
5. Cutting Hair To Convey The Character Is In Trauma And Going Through A Lot
The most common way to portray that a character is in trauma, or has undergone a heartbreak, or is suffering a lot is by showing them cutting their hair. Why? Are there no other ways to show that? The makers need to stop using this and come up with something different!
6. The Mirror Scare Strategy
Another most common thing makers of horror movies do is use the mirror scare strategy. The protagonist or character would be looking at themselves in the mirror, and suddenly a scary figure would appear. How obvious it is now to the audience also that it isn't even scary anymore.
7. Diagnosing Pregnancy With A Vomit!
What's the best way to announce that the character is pregnant in the movie? Just make her vomit. Is that the only way to announce pregnancies? We won't lie, there have been some developments in this outlook, but mostly they've been using this trip and now it has become a cliché!
8. The Protagonist Is Saved By Someone Who Randomly Jumps In Out Of Nowhere!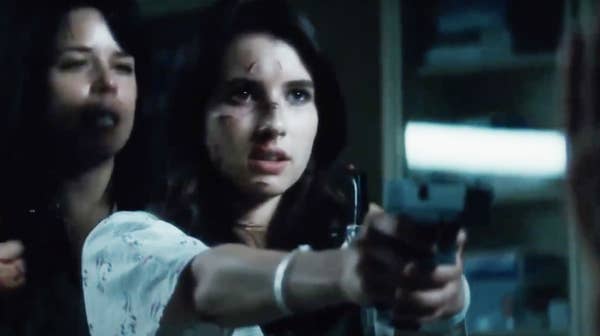 Why is it that most of the time the hero is saved by "someone" unexpected? How is it that no one saw that person coming? Nobody noticed? These things are hard to believe. Also, this never happens with us in real life (lol) The makers need to change their ways of saving the hero.