The Black Widow movie release road has been long and unforgiving thanks to the COVID-19 pandemic but thankfully the wait is almost over! The Cate Shortland-directed prequel solo film dives headfirst into Natasha Romanoff's past after the events of Captain America: Civil War. With this being Scarlett Johanson's last outing as the character, critics have gone online to give their spoiler-free reactions to the movie.
What's the general consensus and was it worth the two-year wait? Well to answer that question, it looks as though we are in for a solid, action-packed time at the multiplex! We at FandomWire have compiled a list of our favorite reactions and you can check them out right down below!
Black Widow Online Reactions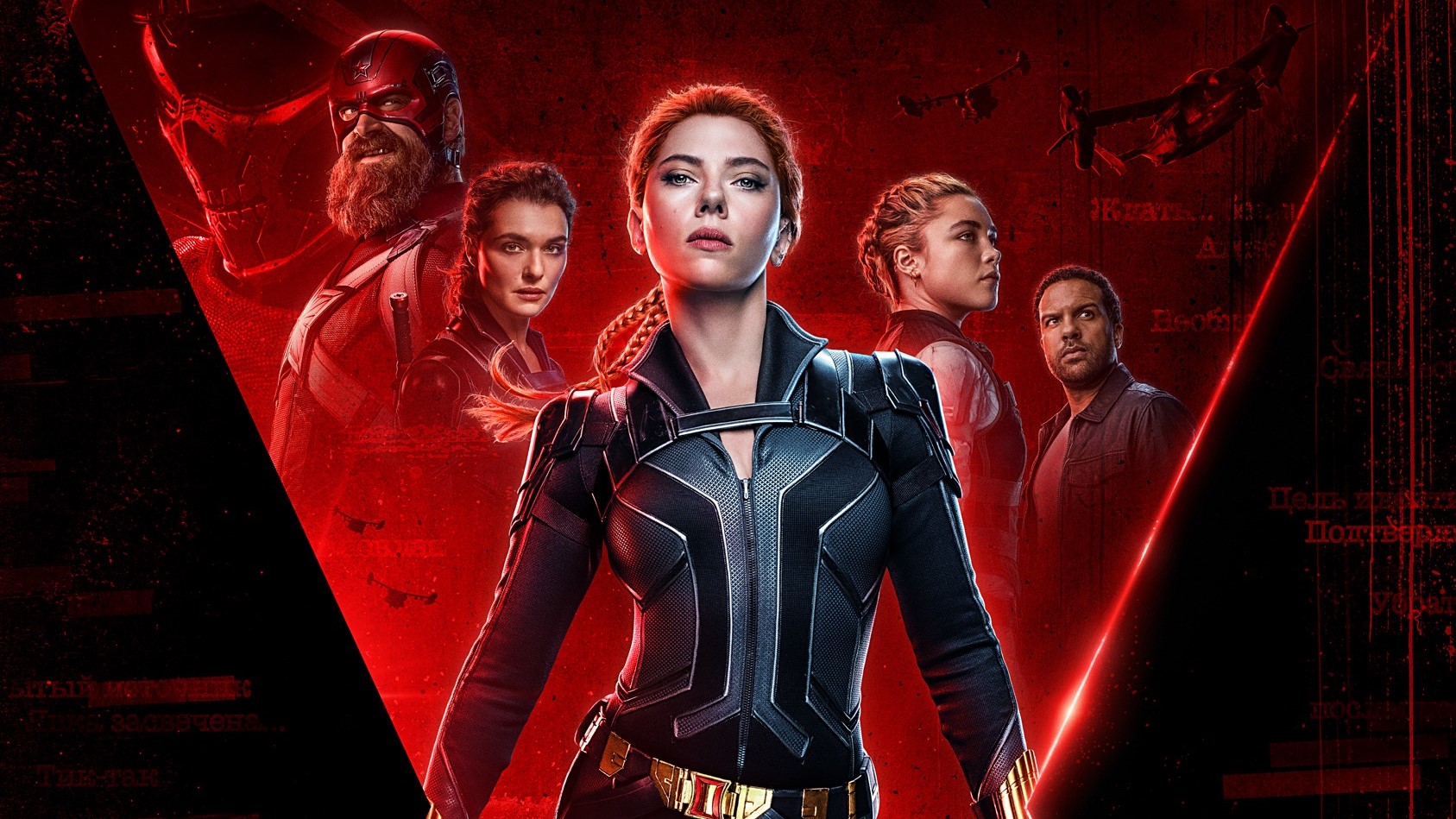 Brandon Davis- Comicbook.com
#BlackWidow is one of Marvel's best solo films.

Start to finish, the movie is great. Excellent surprises, emotional character moments, bad-ass action, and Scarlett Johansson finally gets to pour everything into the role.

Director Cate Shortland nailed it. Bravo. pic.twitter.com/sgEkUW63cT

— BD (@BrandonDavisBD) June 17, 2021
Scarlett Johansson and Florence Pugh are brilliant as Natasha Romanoff and Yelena Belova (especially when they are together!) in #BlackWidow. Epic spy thriller.

The relationship is so fun to watch develop and fits into the MCU history really well. You're gonna feel things. pic.twitter.com/GQiRcjvTeX

— BD (@BrandonDavisBD) June 17, 2021
#BlackWidow director Cate Shortland and the writing team made a movie with #WinterSoldier-like action / grit infused with emotion and heart.

There are visceral moments, solid humor, & surprising twists (especially for big MCU fans!) MORE PLEASE! pic.twitter.com/Oqwirnxa3X

— BD (@BrandonDavisBD) June 17, 2021
Jenna Busch
Rachel Weisz is wonderful. David Harbour is as well. The story was dark, but absolutely compelling. The fight scenes – *chef's kiss* I just HATE that we had to wait for this until after Endgame. It's hard to separate my feelings about it from my thoughts on this film. (2 of 2) pic.twitter.com/XOtNvMV4ui

— Jenna Busch (@JennaBusch) June 17, 2021
Kate Erbland- IndieWire
#BlackWidow : Actually bruising fighting and chase sequences, a go-for-broke Florence Pugh performance (does she turn in any other kind? nope), and a first half that's intimate and talky and kind of funny in a new way for the MCU; yes, I enjoyed this. pic.twitter.com/i48fFmjNud

— Kate Erbland (@katerbland) June 17, 2021
Alisha Grauso- ScreenRant
Yelena will be a new fan-favorite after #BlackWidow too. Florence Pugh knocked it out of the park. She and Scarlett Johansson are phenomenal together as two "sisters" used and abused by a system they need to break.

— Alisha Grauso (@AlishaGrauso) June 17, 2021
Erik Davis- Fandango
Marvel movies are back! #BlackWidow is a tense, action-packed spy thriller that truly completes Natasha's story in a visceral & emotional way. Florence Pugh CRUSHES it & is an instant MCU icon. This is like the MCU's Bond movie w/ shades of MISSION: IMPOSSIBLE & THELMA & LOUISE. pic.twitter.com/bauc2XVQlF

— Erik Davis (@ErikDavis) June 17, 2021
Also, the thing that hit me the most was the action. There are several BIG action sequences in #BlackWidow & it immediately separates itself from the TV shows, which are softer on action & heavier on character. I missed big Marvel action. It's a fun ride. pic.twitter.com/JCMIOhQjGh

— Erik Davis (@ErikDavis) June 17, 2021
Jason Guerrasio- The Insider
Mix the Jason Bourne movies, FX's The Americans, and MCU lore and you get #BlackWidow (or what i will call for now on, "The Moment Florence Pugh Took Over The World") … Definitely stick around for the post credits scene pic.twitter.com/btDWxb0bjX

— Jason Guerrasio (@JasonGuerrasio) June 17, 2021
Hector Navarro- Nerdist
I got to see #BlackWidow last night, and as someone who has been waiting since 2010 to see Natasha Romanoff get her own movie, it was well worth the wait.

The actions rips, the emotion hits and the new characters joining the MCU are standouts. MORE BLACK WIDOW MOVIES PLEASE! pic.twitter.com/R0JUHThSiF

— Hector Navarro (@Hectorisfunny) June 17, 2021
Jacob- DiscussingFilm
#BlackWidow was better than I thought it would be!

Although there's some excellent action, what pulled me in was the really powerful themes & character moments the film presented.

Easily Scarlett's best performance as Nat, and Florence Pugh is brilliant as Yelena. pic.twitter.com/CDjKJm4nVq

— Jacob (@JacobDFilm) June 17, 2021
Perri Nemiroff- Collider
Lots I loved in #BlackWidow but the standout component is that ensemble. Maybe it's because I'm super close to my sister but I couldn't get enough of the Natasha/Yelena relationship – from the bickering to the more heartfelt moments. This is my kind of twisted family film.

— Perri Nemiroff (@PNemiroff) June 17, 2021
Charles Murphy- Murphy's Multiverse 
And I would have loved to see more #Taskmaster but the film nicely fills in the past, entertains in the present and makes some interesting promises about the future of both the #MCU and a potential franchise. Solid entry that people are going to enjoy.

— Charles Murphy (@_CharlesMurphy) June 17, 2021
Courtney Howard
#BlackWidow director Cate Shortland balances sentimentality, situational severity & seriousness, folding those emotional touchstones into the camera choreography & character-drive. Twists & turns are clever. Lorne Balfe's score carries a haunting sense of gravitas. pic.twitter.com/DiMk8ZhnC7

— Courtney Howard (@Lulamaybelle) June 17, 2021
Nora Dominick- Buzzfeed
#BlackWidow might be one of my favorite solo origin movies in the MCU. There's something about seeing Natasha finally get her story that made me emotional in all the best ways. Also, Florence Pugh was born for the MCU, and her dynamic with Scarlett is a triumph

— Nora Dominick (@noradominick) June 17, 2021
Not many reactions have been given on Taskmaster, but it is wonderful to see critics praising the movie's action set pieces, the ensemble cast, and the emotional core of the project. With Florence Pugh confirmed to make an appearance in the upcoming Disney+ series Hawkeye, one thing for certain is that Black Widow will definitely be Johansson's swan song of the MCU. Black Widow will be dropping in theaters and will be available to stream on Disney+'s Premiere Access July 9th!
Tell us in the comments below if you're excited about the movie? Do you have your advanced tix or will you be streaming at home?
Follow us for more entertainment coverage on Facebook, Twitter, Instagram, and Letterboxd.