Marvel Studios/Disney continue to dominate 2021! Shang-Chi and the Legend of the Ten Rings just became the highest grossing movie in the U.S. domestic box office per a pandemic era and that trend will continue on this November. The recent trailer to Marvel Studios' 26th movie Eternals shed some light on the plot, gave fans a good look at the film's villain, and answered the question as to why they've been hiding in the shadows for nearly 7,000 years. With almost one month left till it's 45-theartical release, promotion is fast approaching!
Today, a 30 second action packed TV spot to the Chloé Zhao directed blockbuster has been released! You can watch the video right down below.
First Eternals TV Spot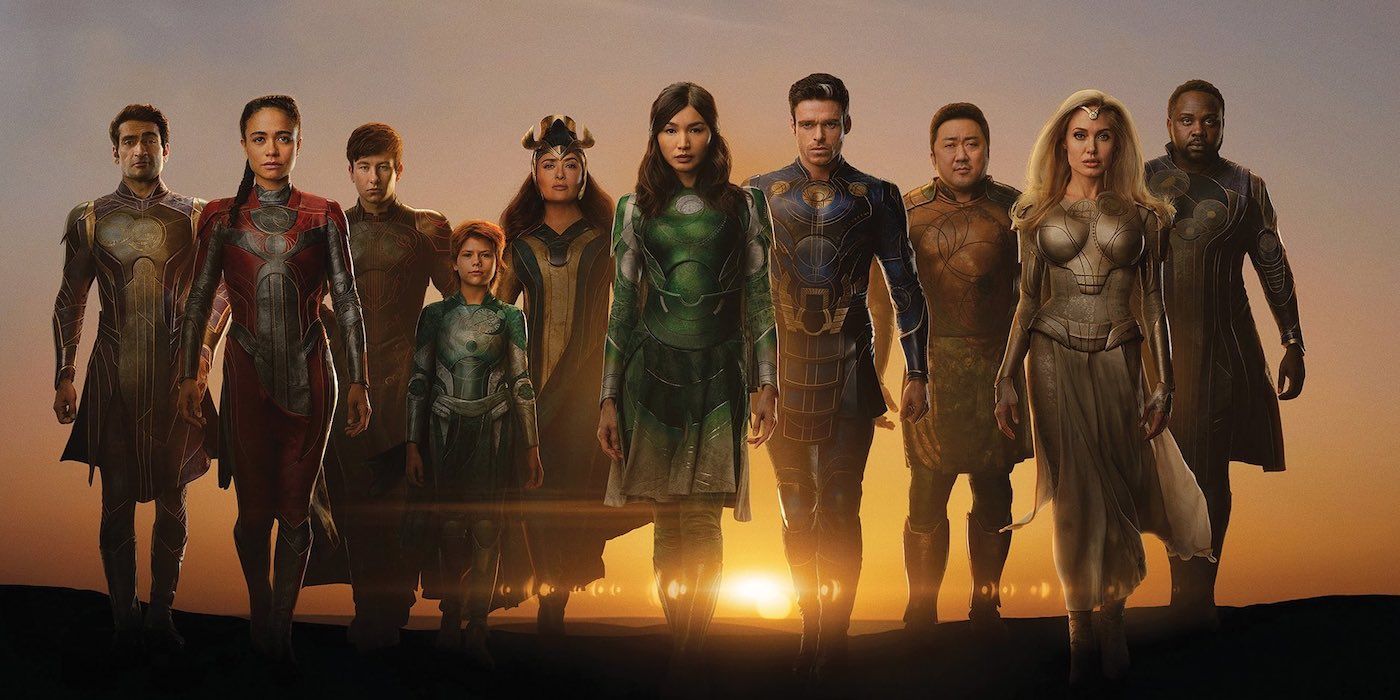 Watch the TV spot below:
Eternals Premise
After the return of half the population in Avengers: Endgame ignites "the emergence", the Eternals—an immortal alien race created by the Celestials who have secretly lived on Earth for over 7,000 years—reunite to protect humanity from their evil counterparts, the Deviants.
Academy award winner Chloé Zhao's Eternals stars Gemma Chan as Sersi, Richard Madden as Ikaris, Kumail Nanjiani as Kingo, Lia McHugh as Sprite, Brian Tyree Henry as Phastos, Lauren Ridloff as Makkari, Don Lee as Gilgamesh, Salma Hayek as Ajak, Angelina Jolie as Thena,  Kit Harington as Dane Whitman, and Harish Patel.
The Deviant general Kro is rumored to be voiced by Legion and Beauty and the Beast star Dan Stevens. He teased the potential role in a recent interview with Collider.com.
Eternals hits theaters November 5th. Tell us in the comments below if you're excited.
Follow us for more entertainment coverage on Facebook, Twitter, Instagram, and Letterboxd.