There's nothing that warms our hearts quite like seeing two close friends realize what's been right in front of them all along. Friends becoming more than that is a favorite ship trope, be it on-screen or in real life. Seeing the bond strengthen between characters as they learn about each other, learn to trust each other, and then learn to romantically love each other is everything we could ever ask for from a fictional relationship. 
Check out a list of some of our favorite TV friendships that turned romantic over time:
Jess and Nick from New Girl
One of the best couples on TV who stayed best friends no matter what. Even when they split, their friendship didn't deteriorate any bit.
Stiles and Lydia from Teen Wolf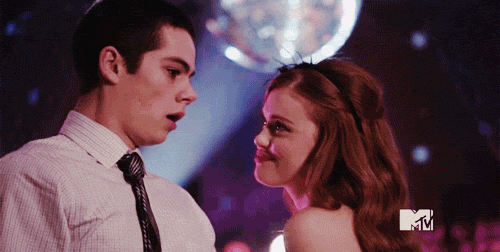 Stiles developed a crush on Lydia back when they were in the third grade. They then turned into friends to each other's ride or die. After six long seasons, they finally got together. They're the definition of a good slow burn relationship
Jake and Amy from Brooklyn Nine-Nine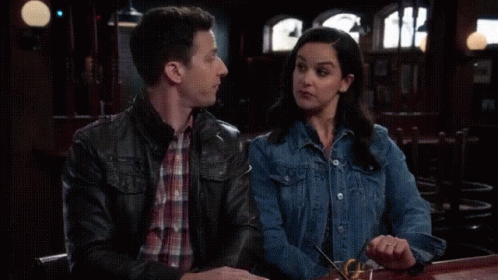 Jake and Amy turned from rivals to each other's best friends. 5 seasons later, Jake proposes to her.
Adora and Catra from She-Ra and the Princesses of Power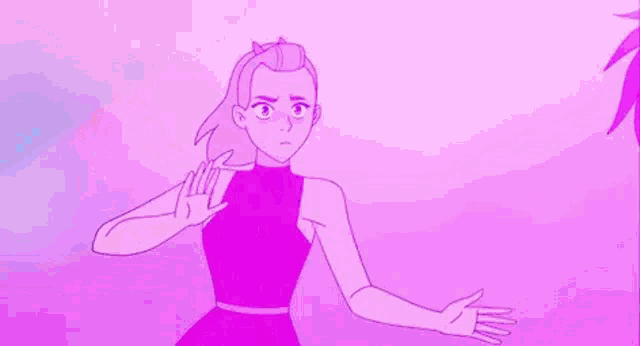 It's amazing to see such awesome LGBTQ representation on a kids show. Adora and Catra have one of the best love stories ever.
Monica and Chandler from Friends
The show's name itself is self-explanatory for this. They're one of the most iconic examples of friends-to-lovers.
Zig and Maya from Degrassi: The Next Generation
Zig and Maya's "will-they-won't-they" dynamic was compelling, but the best part of their relationship was seeing them grow as friends before they became a couple.
Eleanor and Chidi from The Good Place
The show made us witness them teaching each other to fall in love and becoming a couple. They simply had one of the most beautiful journies.
Archie and Betty from Riverdale
It took the two ages to acknowledge their feelings for each other, but when it happened it was simply a delight.
Katara and Aang from Avatar: The Last Airbender
Katara and Aang had a slow, natural progression throughout the series. Their crushes on each other never overshadowed the story or tore their friendship apart.
Joey and Pacey from Dawson's Creek
Watching Joey and Pacey build an incredible friendship that turned into a warm relationship was the best.
Fitz and Simmons from Agents of S.H.I.E.L.D.
One of the best 'best-friends-to-lovers' relationship out there, The forces of the universe might have separated Fitz and Simmons time over time, but the two never gave up and finally got their happy ending.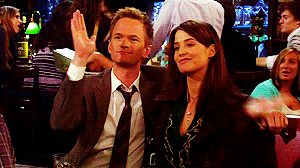 Robin's relationship with Barney felt way more natural and realistic than the one she had with Ted. It still bitter to think about their ending.
Related: 18 Clever Bits Of Foreshadowing In "How I Met Your Mother" That Only Make Sense When You Complete The Series
Chris and Jal from Skins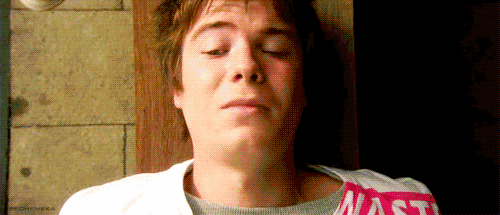 It was beautiful yet tragic at the same time to watch Chris and Jal's relationship take its turns.
Kim and Ron from Kim Possible
Probably the relationship we low-key rooted for the most back when we were kids.
Winston and Aly from New Girl
From being the best example of best friends, Winston and Aly turned into the best example of a dreamy couple.
Cordelia and Angel from Angel
Their friendship was so precious and their short-lived romance is one of the purest things ever. Cordy brings so much light into Angel's life, and they both grow as people together.
Emma and Regina from Once Upon a Time
Although they were never canonically confirmed to be in love, we all shipped for them to be actually together.
Dean and Castiel from Supernatural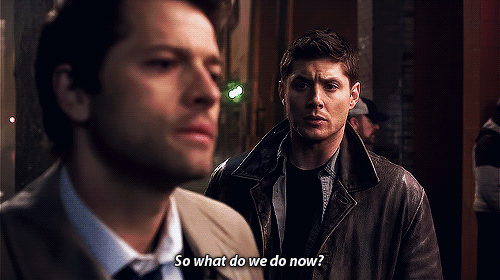 Their 12-year-long slow burn is literally unmatched. The two went through everything together, and Cas finally confessing his feelings was too much for our hearts.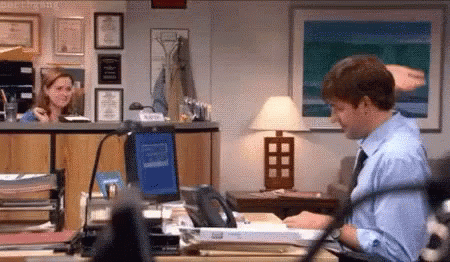 This list would simply not be complete without Jim and Pam being in it.
Tell us in the comment box what friends-to-lovers TV couple you love and why you think they're great
Source: BuzzFeed