Fans have been speculating about the probability of Frozen-3 since the release of Frozen-2 in 2019. Frozen-2 started from where Frozen ended in 2013. Elsa is searching for the origin of her ice powers. Olaf, Anna, and Kristoff try to reverse a curse on the Northuldra. Frozen-2 debuted in November 2019. It grossed over a million dollars at the box office. 
Since Frozen-2, fans have seen only a glance of Arendelle in a short movie called "Once Upon a Snowman" in 2020. And from a true Disney fan's perspective, a taste is more than enough to tantalize. Frozen fans are longing for more than a glimpse of their favorite fairy tale. The status of Frozen-3 is still unknown. This is what we know of the potential adventures of Anna and Elsa.
Release Date Of Frozen 3:
Disney has not yet announced the release date of Frozen 3. However, we do know that animated projects take a long time to produce. Hence animated movies are announced a couple of years in advance. Technical aspects of animated films are very meticulous jobs. They take up several months (sometimes, years) of production time to get things just right. A version of Frozen has been with Disney since late1930's. The first movie was announced in 2011 (via The Hollywood Reporter) and released in 2013. Frozen-2 was announced in 2015 (Variety) and released in 2019. This gives us an expected timeline for the release of Frozen-3. If Frozen-3 were to be greenlit in 2021, we could expect a two to three-year production period. So the estimated release period would be 2023 or later for the threequel. So, Disney will be able to promote other movies like "Encanto" and the Disney/Pixar movie "Turning Red" that are releasing soon. 
Cast Of Frozen 3:
Disney has not made any official announcements regarding the casting as of summer 2021. However, the Frozen franchise will need its lead voice cast. The powerful voice of Idina Menzel as the adventurous Elsa and the sweetness of Kristen Bell as Anna of Arendell are essential parts of Frozen. Alongside them are Jonathan Stroff's Kristoff and Josh Gad's fantastic take on Olaf the Snowman. All of these are as vital to the movie as the snow-covered vistas. In addition, most of the supporting actors are also expected to be a part of Frozen-3. These include Sterling. K. Brown, Jason Ritter, Rachel Mathews, and Martha Plimpton.  The characters played by these four actors are vital if Elsa is to be the protector of the Enchanted Forest and help in the reunification of Arendelle and Northuldra in the movie. 
The Plot of Frozen 3.
Frozen-2 has left a few loose ends. Frozen-3 is expected to pick up from there. The main question here is: How will Elsa carry out the role of the protector of the Enchanted Forest? She is curious and restless but is also content at the end of Frozen-2. Another question is, what will Anna do as the ruler of Arendelle? Will Arendelle and Northildra unite peacefully, or will there be a hindrance in the process? Another critical factor is whether Anna and Kristoff will marry. It is the case of a commoner and a queen. Will they marry or separate for the good of the kingdom? The difference between Anna's desires and the duties of a queen will make for an exciting storyline.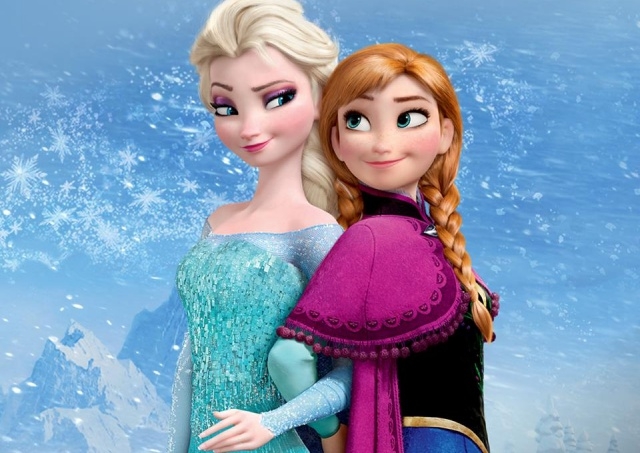 Fans are eagerly awaiting the answers to all these questions. We hope that Frozen-3 will answer them soon!