Marvel has given us epic characters that have made their way on the big screen as well. As we know, Marvel's first three phases were collectively called the Infinity Saga. It revolved around Thanos' quest to collect all the Infinity Stones and bring back the balance to the universe. But how? By snapping his fingers and ending 50% of life in all the universe. He even faced the Avengers and was able to defeat them. But after seeing Strange Supreme in What If…?, fans are wondering who's more powerful – Full Gauntlet Thanos or Strange Supreme? Let's find out.
Full Gauntlet Thanos
Thanos has haunted the Avengers beyond their wildest dreams. He has proven to be a worthy contender and the first villain who managed to succeed. His raw power was mighty enough to beat the Hulk down so badly that he wouldn't come out for years. Now, what happens when you give the Mad Titan powers of all the Infinity Stones? Well, we all saw that in Avengers: Infinity War, He was able to fight off every Avenger without really breaking a sweat.
Mind you, the Avengers are not weak. Moreover, the only Avenger who was able to make Thanos bleed was Tony. Although whoever wields all the Infinity Stones is at an infinite advantage, Thanos proved that he would always have the upper hand even if he doesn't have them. But there was another Avenger who was serious competition to him and that was Doctor Strange.
Strange Supreme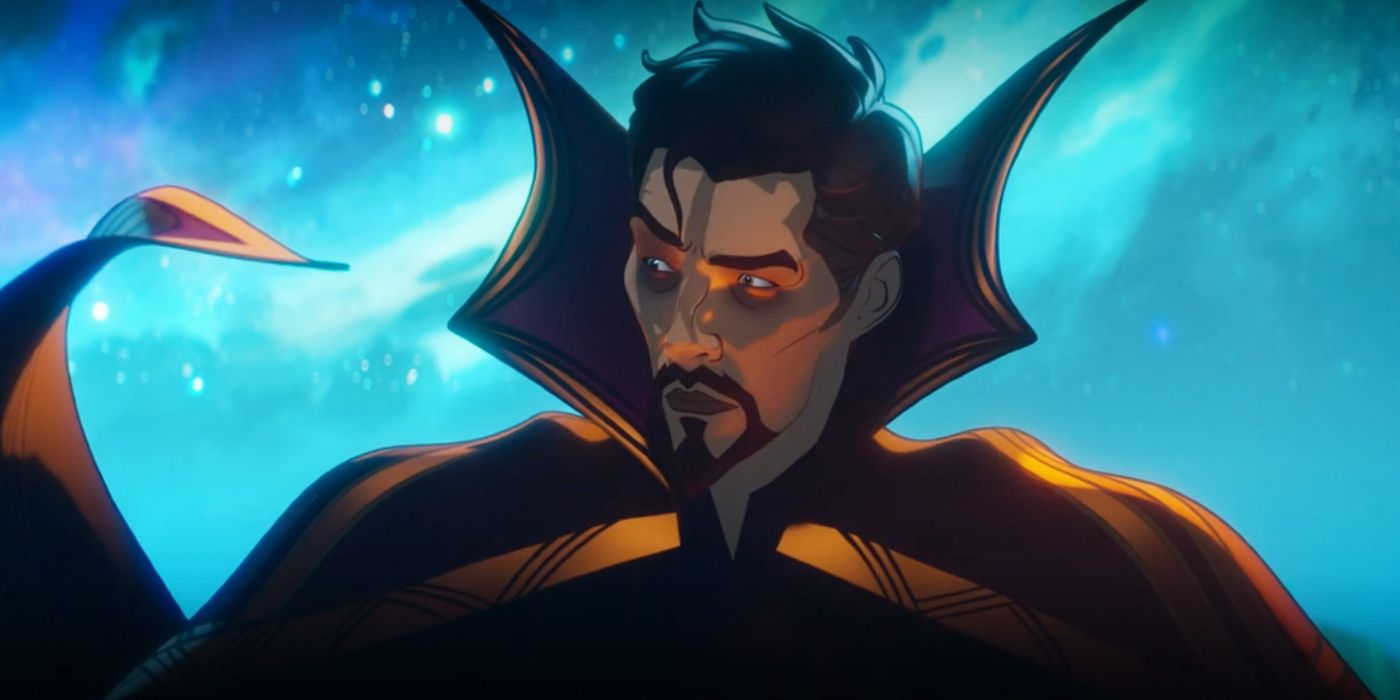 Marvel's What If…? was anything but ordinary. The animated series, while being canon, gave us many different scenarios where our heroes switched places and fans got to see a whole different side of these heroes. One such hero was Doctor Strange. As we know, he gets into a terrible accident and poses the stability in his hands, and the story continues. However, in this reality, his girlfriend dies and he takes a different route. To undo this event, he goes full crazy and ends up becoming inexplicably powerful.
What If gave us a variant of Doctor Strange who is so powerful that he became Strange Supreme. One can say that he was Doctor Strange at his absolute best. In one of the scenes, he managed to swallow an attack for Infinity Ultron which the latter used for ending entire galaxies! He was literally on a supreme level. So much so that The Watcher had to ask him for help. Now, let's come to the main question.
Full Gauntlet Thanos vs. Strange Supreme
While there's no doubt that both are extremely powerful, one of them does have an advantage. Yes, it's Thanos. The only reason for that is he has the Infinity Stones. If you didn't know, then Doctor Strange at his absolute best had fought someone who was wielding all the Infinity Stones, and that's Adam Warlock. Marvel made it clear then that whosoever wields the Stones will always have the advantage as Warlock was able to defeat Strange.
However, Strange Supreme is not our usual hero, right? He's an anti-hero who would go the extra mile to save the universes. Considering his powers, he could manage to put up a fair fight. Moreover, if he managed to take the Gauntlet from Thanos, then it's game over for him. Who do you think would win? Strange Supreme or Thanos with all the Infinity Stones? Let us know in the comments below!