Guardians of the Galaxy Vol. 3 is supposed to release in 2023. However, it is making news almost every other day. Earlier, James Gunn teased us with a pile of papers that was the movie's script. Then we got to know that two of the movie's main stars got emotional while reading the script. This makes us want to watch the movie even more! Moreover, it is supposedly Dave Bautista's last appearance as Drax. There's so much going on related to GOTG3. Now, the movie is in talks again because Star Lord Chris Pratt shared a video captioning it as the first day of the film. To this, James Gunn replied, the filming hasn't started yet. What's this confusion about? Check it out:
GOTG3: Filming Hasn't Begun Yet Says James Gunn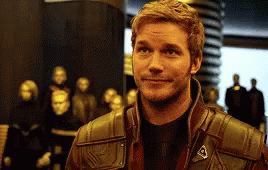 With all the firing and hiring nuisance of James Gunn and of course the director being busy with Marvel's competitor DC's projects, it was highly anticipated that the film's release date might be delayed. However, Chris Pratt shared a video saying it was the first day of the film that made all the fans excited. But, James Gunn corrected Pratt saying the movie's filming hasn't started yet. He further said that they're close to getting the filming started. After Gunn's tweet, a fan shared Pratt's video with Gunn. To this, he replied, he hadn't seen the video when he replied. He further clarified that it was Pratt's first day on set for camera tests!
Despite stories to the contrary, we haven't started shooting #GotGVol3 yet (but we are pretty close).

— James Gunn (@JamesGunn) October 19, 2021
Hasn't changed at all due to any of that. https://t.co/lRXPN4s1uU

— James Gunn (@JamesGunn) October 19, 2021
James Gunn cleared out the confusion that Chris Pratt created unknowingly. But we must say, Pratt's video literally made us all excited. However, they've started filming yet. But the camera testing part also sounds fun! Thankfully, audiences won't have to wait until 2023 to watch the Guardians on the big screen because they'll appear in Thor: Love and Thunder in 2022.
Guardians of the Galaxy Vol. 3 is set to release on May 5th, 2023 as part of Phase Four of MCU.
Source: Screenrant