Be it movies or music, Hailee Steinfeld owns the arena. The actress has made it clear with her work that she's here to stay. Some people think that MCU's Hawkeye was her biggest project that brought her fame. But that's not true. The star has worked on many other great projects and music! Hailee started her career at a young age and since then has proven herself to be worthy of fame. So, here's a list that shows her evolution from child star to Kate Bishop. Check it out!
1. Apart From Acting, She Also Has A Vibrant Musical Career
Hailee is a very focused woman, she knows what she wants. She has successfully built a career in both acting and music. Hailee has been into music as long as she has been in acting. She said, "I've been singing for as long as I can remember. I'm sure my parents will tell you the same." Hailee's song "Rock Bottom" has garnered over 200 million plays on Spotify and she has also released her second EP in 2020 and a few singles.
2. One Of The Youngest Actors To Be Nominated For An Academy Award
Hailee was 13 years old when she was cast for the role of Mattie in "True Grit". The movie was received well by both the critics and the audience. Hailee's performance wasn't unnoticed. She was nominated for an Academy Award for Best Supporting Actress. Even though she didn't receive the award, she became one of the youngest nominees of the Academy Award.
3. If You're An MCU Fan And Love Her, Know That Hawkeye Wasn't Her First Marvel Project
MCU fans who love her should know that Hawkeye isn't Hailee Steinfeld's first MCU project. Before appearing as Kate Bishop in Hawkeye, Hailee starred as Gwen Stacy (a.k.a Spider-Gwen) in "Spider-Man: Into The Spider-Verse" in 2018. Even though it's an animated movie, it is said to be the best Spider-Man movie.
4. Hailee's Cousin Inspired Her To Pursue Acting
Steinfeld revealed that she was eight when she saw her cousin in an advertisement and was so inspired that she wanted to pursue a career in acting. But the only condition put forward by her parents was that she had to go to an acting school continuously for a year. She said, "It was the quickest year of my life."
5. Hailee's First EP Was A Tribute To Her Fans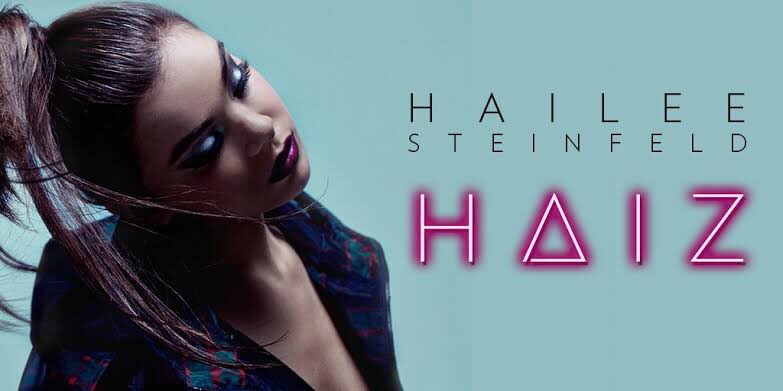 Hailee's first EP was Haiz. Why Haiz? She revealed that this is what her fans have been calling her for years. So, she decided to name her first-ever EP Haiz and pay a tribute to her fans for always loving and supporting her. She said, "My fans have been calling me that long enough to where I thought that if I titled this EP it would feel as though they named it. It's kind of a tribute to them."