The award-winning campaign "Halo Infinite" was released, and critics and fans alike have welcomed it with big smiles and open arms. But, this doesn't mean that the game is perfect or without any continuity flaws. Some fans argued about the grind required for the Battle Pass, while some found out some unanswered questions that they were hoping to get closure on. Here are 8 such questions:
8. Who Are The Endless?
Players will hear about some new group that's only referred to as "the Endless." If the players just play the campaign missions, they will only learn that the Endless are returning, which could be fatal. No further explanation is given. Nevertheless, players will get some hints if they explore the open-world map of Halo Infinite.
7. What was the post-credits scene?
Atroix is presumed dead because of Cortana until the post-credits that reveals he is alive and in possession of a mysterious device. Cortana stopped Atriox's plans when she destroyed herself to disable the ring, but this didn't kill the brute. So how did he survive, and did he travel through time to reach 97,368 BCE?
6. What happened to UNSC Infinity's Crew?
The "UNSC Infinity" and its crew were declared missing. "UNSC Infinity" is humanity's most advanced ship that harbored about 7,150 people. Surely, not all of them have been accounted for since it was disabled. So where are they, did they die, did some survive? According to the game's audio logs, we know that the Captain made it off the ship, but we don't know if he survived.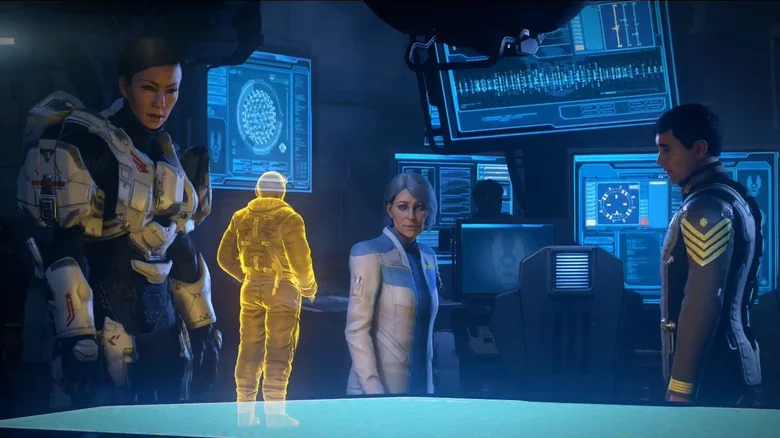 5. What name did the weapon choose for herself?
The entire game's premise is about Master Chief and his new AI known only as "The Weapon,". She's apparently a new version of Cortana as Cortana had to sacrifice herself to destroy the ring. However, one of Halo Infinite's strangest cliffhangers was when "The Weapon" chose a name for herself, but without actually telling the audience what that name was.
4. How did Master Chief and "The Weapon" Survive?
After killing the Harbinger, the Silent Auditorium begins to collapse all around Master Chief and "The Weapon", but suddenly, they get rescued by a mysterious portal. After jumping through it, they were met by the Pilot and discovered that they've been gone for days. However, for them, it was just a few seconds. So who opened the portal, and did they time travel?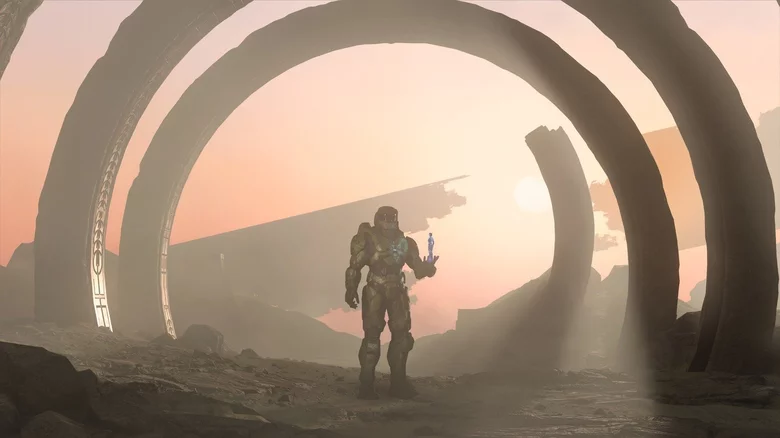 3. Where are the other Spartans?
Somehow, Master Chief is the only living Spartan alive in the campaign. Though players can listen to Spartan Audio Logs that other surviving Spartans recorded before they die, some factions of Spartans are still unaccounted for.
2. Why are there no ODSTs?
The Orbital Drop Shock Troopers are probably one of the fan-favorite parts of the Halo franchise. They represent a strong message within the Halo universe and even received a solo video game campaign named "Halo 3:ODST". So obviously, their disappearance from Halo Infinite made fans wonder about their status.
1. What Happened to Pilot's Family
The pilot spent the first half of Halo Infinite convincing Master Chief that they should head back home so he could be with his family. However, when asked during the campaign if he has anyone out there waiting for him, he replies, "Not anymore." This is not a topic to lie about, so what happened to his family?