While Shazam! Fury of the Gods is almost here, Black Adam's theatrical release was a massive success with the kickstart of Dwayne Johnson's character finally flying the skies of the DC Universe. While he openly roots for the return of Henry Cavill as Superman in the franchise, it might seem difficult for the actor to work with Zachary Levi on Shazam! as he talked about his dislike towards the series.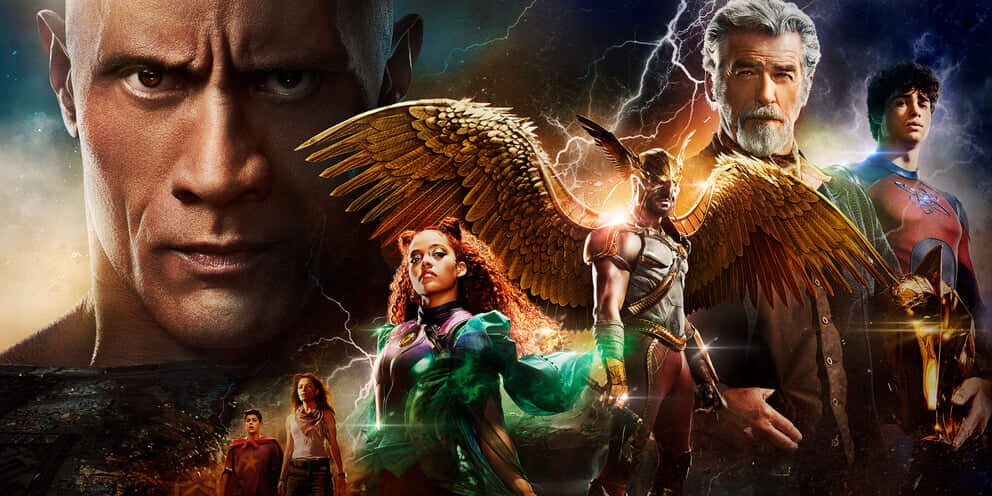 While the original plan was to introduce the character in Shazam! itself, the actor convinced the studios to let both the characters have their own stories which could watch them grow separately in preparation for the two to go against each other at one point eventually.
Also Read: Black Adam Deleted Post-Credits Scene Hints Doctor Fate Returning, Opens Door For Potential Spin-off Movie
Dwayne Johnson Did Not Like Shazam!
While Dwayne Johnson ultimately chose to sit out Zachary Levi's DC Universe feature, there were numerous allusions and nods to Teth Adam's status in the mythos. Black Adam and Shazam have been arch-rivals in the comics for many years. The narrative of Black Adam delves into the tragic past of the main character, showing how he progressed from being a slave to the Kahndaq nation's champion and is now a major figure in the DC Universe. Although Johnson's solo movie concentrated on the Shazam legend, there were no preludes to a confrontation with Billy Batson. Future movies could start to set up that confrontation now that DC Studios, headed by James Gunn and Peter Safran, has launched.
Although the newest rumors state that the actor might not be that fond of the idea of Safran being the co-CEO of DC Studios. Both the Shazam! movies were produced by Peter Safran and it has been suggested that Dwayne Johnson does not like them as much.
"Safran needs to win over all the other filmmakers… and Dwayne Johnson's thinly veiled disdain for Shazam means he probably isn't loving the idea that his boss is now the guy that produces 'Shazam.' Safran is pretty diplomatic, so I think he will pull it off but it won't be easy."
It could seem as if Peter Safran and James Gunn might face some difficulties while merging the two stories after the disputes that the two have had.
Also Read: "I just didn't like how he said it": Dwayne Johnson Reveals the Reason Why He Hated Peacemaker Star, John Cena
What Could The Future Hold For Black Adam And Shazam?
Nothing has been said officially and so there is not much that could be speculated beyond how the DCU plans to join the worlds of Black Adam and Shazam! As of November 2022, DC Studios is yet to decide whether or not to continue with that plot line for DCU motion pictures and television programs. If Johnson had a so-called distaste for Shazam!, it might have been how he felt then rather than how he feels now, according to the fictitious scenario.
Dwayne Johnson himself has talked about the two eventually butting heads, however, it is not yet confirmed how or even when this meet-up would take place. While this distaste has never been public, fans can also hope that the two leads will have a smooth relationship with each other.
Shazam! Fury of the Gods will release in theatres on 17th March 2023.
Also Read: 'It's not true': Shazam! Fury of the Gods Director David F. Sandberg Claims Movie Delay is Not Because They are 'Retooling' the Sequel
Source: Screen Rant