Gwyneth Paltrow has shared the silver screen with some of the biggest names in the Hollywood industry. She has done various movies and launched her own brand which may or may not sit well with her fans. The movies she has been a part of managed to become some of the highest-grossing movies of all time. With so much experience and range in her hand, it is difficult to question what the actress can achieve with enough willpower.
Her work has been both wonderful to watch and emotional to feel, so when she made a cameo in a certain film, it was surprising to see it become one of the most memorable moments of her life. Her joy with the scene had been so lovely that it became an everlasting sequence in her head.
Also Read: "I was in Avengers": Gwyneth Paltrow Deeply Hurt Tom Holland's Feelings After She Forgot About Working With the Spider-Man Star
Gwyneth Paltrow Still Remembers Her Kiss With Tom Cruise
Gwyneth Paltrow may have worked with Robert Downey Jr. and Matt Damon, but she can never forget when she worked with Tom Cruise. Both the actor had a cameo in the Austin Powers movie and the scene required for them to kiss each other. Tom Cruise has often been portrayed as the star of the show and a great lover but Paltrow understood why.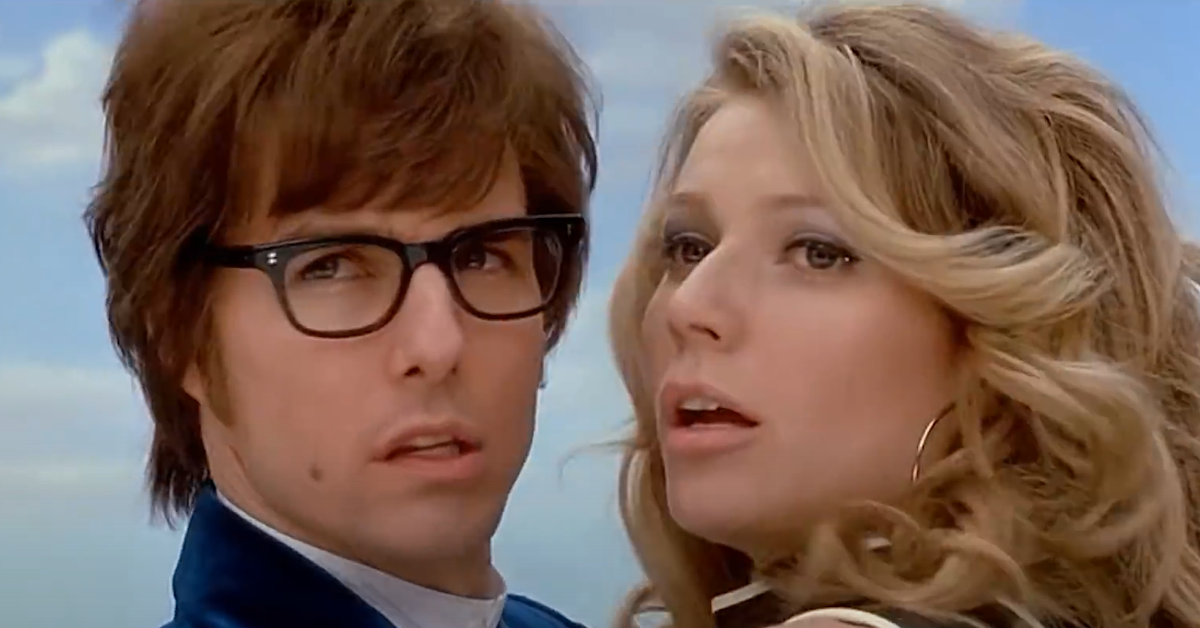 "I did a little cameo once at the beginning of Austin Powers 3, I think it was, and I got to make out with Tom Cruise. He was an amazing kisser!"
The cameo was in the third installment of the franchise Austin Powers in Goldmember. Cruise had been playing the character of Austin Powers in a fake biopic which was part of the movie. This biopic was said to be directed by Steven Spielberg and Paltrow was playing Dixie Normous, a 'hot blonde motorcyclist.' The movie was called Austinpussy. The movie was seen being filmed at the start of the third movie as a homage to Austin Powers.
Also Read: "He has the best B*tt in the world": Gwyneth Paltrow Had the Most Unusual Compliment for Robert Downey Jr's Iron Man Physique
Tom Cruise Married Katie Holmes Shortly After The Kiss With Gwyneth Paltrow
The scene in question took place in 2003. Since then, both Gwyneth Paltrow and Tom Cruise have achieved milestone after milestone in their careers. The actor went on to marry Katie Holmes in 2006. Although the marriage ended poorly, it was not before the two shared a deep connection with each other emotionally. From Avengers: Endgame to Top Gun: Maverick, neither has stopped when it comes to their dynamic careers.
"You just get really drunk all the time. Which is awesome! At least I did anyway, it's not very professional. There's a Bloody Mary at 10 a.m. and keep it going all day!"
Paltrow even revealed her experience on the set of Country Song had been even more different. She found herself getting drunk for the majority of the shoot. While she confirms that it was not very professional. It was required for the role she was playing and in the end, it turned out well.
Also Read: "It definitely wasn't power for me": Nicole Kidman Revealed How Tom Cruise Saved Her From Harvey Weinstein Despite Ending Their Marriage 20 Years Back
Source: The Rachael Ray Show