Lance Reddick's death has taken the world by storm. His upcoming movie, John Wick 4 is set to release soon and everyone was cheering to see the actor alongside Keanu Reeves in the fourth installment of the series. However, the movie would now also mark one of his last works in the Hollywood industry. He has done various other projects, many of which have received much praise.
Some, unfortunately, have not gotten as much appreciation as one would have liked. His movie, Resident Evil on Netflix was far from what fans would label as a good series. It got a lot of criticism and was marked as a show that was simply a bad adaptation. However, after his passing, once Reddick's fans revisited the series, they could not help but appreciate him.
Also Read: Lance Reddick, Best Known for The Wire and John Wick, Mysteriously Passes Away at 60
Lance Reddick's Fans Look Back At His Work In Resident Evil
Resident Evil is an eight-episode series on Netflix that revolves around the famous games of the same name. Fans of the game had been highly anticipating the series and were hoping for it to be an accurate adaptation to satisfy a content-hungry audience. However, it failed to do so and by a lot. The series was deemed a bad adaptation and a simply bad series.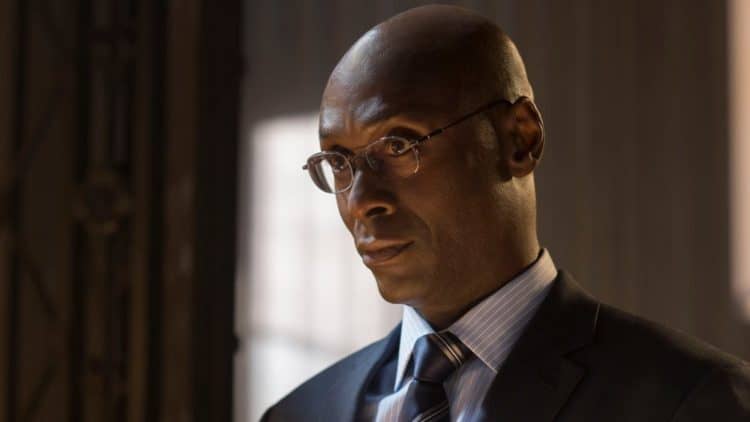 Since the series failed to be up to the mark for the audience, it was sidelined extremely fast. Despite having a cast like Ella Balinska, Paola Núñez, and Adeline Rudolph, it was not as well received. Another cast member of the series had been Lance Reddick. He played Albert Wesker in the series and his character did receive a lot of praise despite the show's bad ratings. Fans could notice how well he was acting in the series and how much fun he was having while playing the character. He gave his everything for the series and his efforts were clearly visible.
Also Read: "Total shock and disbelief": Fans Join Keanu Reeves to Mourn the Saddening Loss for John Wick Franchise
Fans Appreciate Lance Reddick's Role In Resident Evil
Lance Reddick's role in the series is standing out for the fans now. His absence is being felt throughout the world and his works are continuously being appreciated. His hand in making the series is being noticed and fans cannot begin to express just how well he was in the role of Albert Wesker.
Bert was the best thing about the show. Lance delivered and was absolutely the best thing about the show.

— Tactical Aatrox, Esquire. (@aatroxesq) March 17, 2023
We lost a good one 😔 he always delivered quality immersion when it came to any character he played.

— 🎮Arielle Danan🧠 (@HuggableHipster) March 17, 2023
He was so good in his role. Truly an amazing actor.

— Erin Ashley Simon (@erinasimon) March 17, 2023
Guy was great because he didn't discriminate between doing serious TV and movie roles or video game voice acting. Legend

— Tyler (goober) (@AgentStrangeTV) March 17, 2023
They claim that while the series itself may be filled with flaws, they can all be excused for Reddick's sake. His enthusiasm for the role and visible passion leave no room for criticism and instead only allow the audience to sit back and acknowledge how well the actor was in Resident Evil.
Resident Evil is now streaming on Netflix.
Also Read: "I'll never forget it, I am going to cry now": Lance Reddick Became Really Close With Keanu Reeves While Shooting John Wick 4
Source: Twitter