Marvel is finally giving the spotlight to the supporting characters, all thanks to the Disney+ series. So far, we have seen WandaVision, The Falcon and The Winter Soldier, and Loki. But now, it's time for Jeremy Renner's Hawkeye to take on the lead. The Disney+ series Hawkeye will also feature Hailee Steinfeld's, Kate Bishop. In the comics, they both share a strong bond. But it looks like even off-screen, Renner is truly a mentor to Steinfeld. Here's how Hawkeye is protecting his Disney+ co-star even in real life.
Hawkeye Protects Kate Bishop In Real Life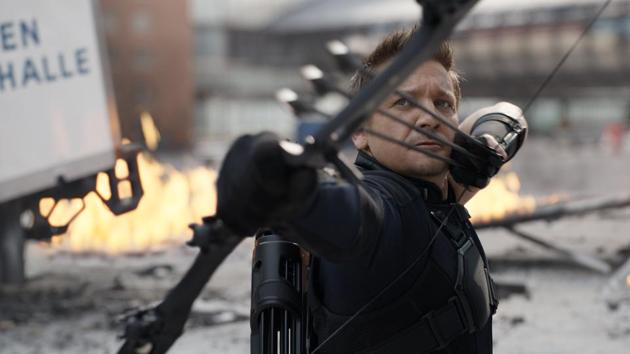 Jeremy Renner is a crucial member of the MCU. His character development throughout the years has been impeccable. Moreover, Black Widow and Hawkeye have always proved that they do not necessarily need superhero powers to survive in a world full of threats. And now, it looks like Steinfeld's Kate Bishop is also on the same path under Hawkeye's mentorship. While sharing about his relationship with Steinfeld, Renner said:
"That was always my role. Outside of acting in the thing, I was protecting her and giving her the CliffsNotes on how it goes with this kind of filmmaking: Green screen, superhero life, all that stuff. I just wanted to protect her, because there's a lot of physical stuff. She's a wonderful actress, a wonderful human, and I can't wait to see all the cool stuff that she's able to do."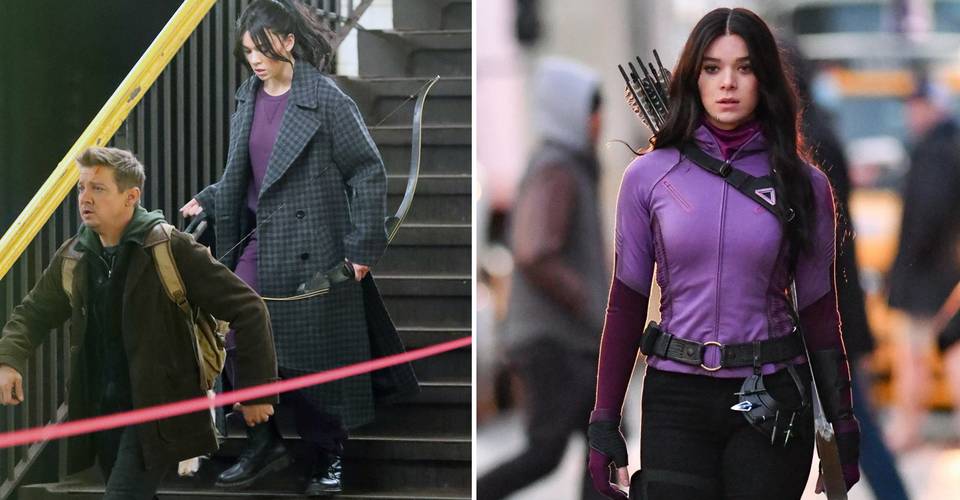 It's always nice to see actors helping each other out. Marvel is one big family and Steinfeld is now at home. Even in the comics, Barton and Bishop share a father-daughter-type relationship. He helps her to improve her skills whilst explaining the drawbacks of superhero life. Renner is a seasoned MCU star, so Steinfeld is actually in safe hands when it comes to adjusting to this life.
Jeremy Renner & Hailee Steinfeld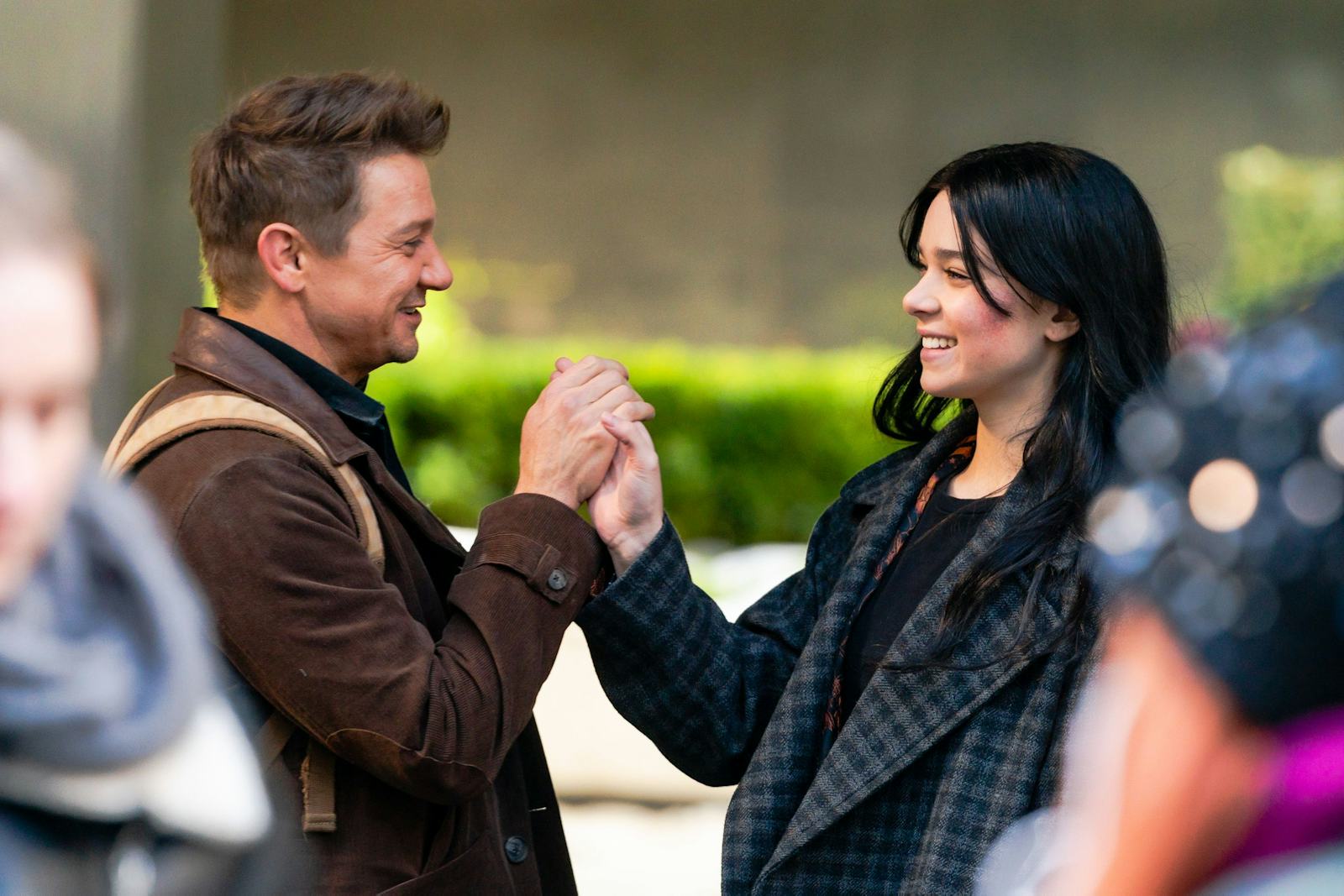 Renner told EW that their relationship would be just like in the comics. He explained their gradual relationship. The bond will grow from an idol and a fan to that of two equal partners. Speaking of the show, Renner told that even though Bishop is good at what she does, she also brings a lot of trouble into Hawkeye's life. He said:
"[Kate is] a 22-year-old kid and she's a big Hawkeye fan," Renner tells EW. "She has a wonderfully annoying and equally charming manner about her because she's such a fangirl of Hawkeye. The relationship grows from that, but the biggest problem for Clint is Kate Bishop and the onslaught of problems that she brings into his life."
Time and again we have seen a relationship like this in the MCU. Most recently, we saw a new relationship between Natasha Romanoff and Yelena Belova in Black Widow. And the most known relationship was that of Iron Man and Spider-Man when it comes to idol and fan than to two equal partners. One thing is for sure that Kate Bishop will be the harbinger of trouble in the show. This goes on to say that the show would be anything but vague.
Hawkeye premieres on Disney+ on November 24th.