Val Kilmer is a notable actor who played Batman in Batman Forever. But he revealed that he regretted playing Batman. Here's why:
There are very few actors who can claim to have played the iconic role of Batman in the DC Comics film franchise. Only George Clooney, Christian Bale, Ben Affleck, and Robert Pattinson have worn The Dark Knight's bat cowl. With Michael Keaton kicking off the renaissance in 1989 with director Tim Burton's "Batman."
Another notable actor to portray Batman in a live-action film is Val Kilmer. However, in his new Amazon Prime Video documentary, "Val," viewers learn that Kilmer regrets taking on the role.
Kilmer was not appreciated as an actor while playing Batman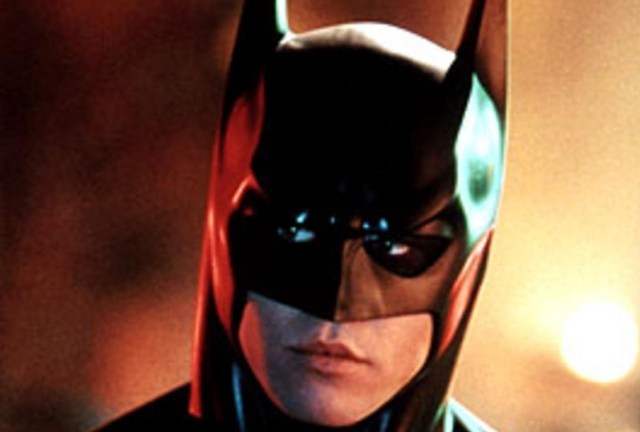 'Batman' actor Val Kilmer has opened up about his decision to leave the role after only one film. Kilmer said that he walked away from the role of Batman because fans were more interested in the character's flashy lifestyle than his acting ability. So when Warren Buffett and his grandchildren visited the set of Joel Schumacher's Batman Forever in 1995, he had an epiphany, according to the actor in a new interview with the New York Times.
The actor waited patiently for Buffett's children to arrive so that he could meet them in a Batsuit. Still, when they arrived and found Kilmer waiting for them with the Batmobile and other props, he realized that it didn't matter who was in the suit and that Batman is a blank slate that we project our own ideas and beliefs onto.
He felt restricted
"Batman Forever" allowed him to convey his emotions as Bruce Wayne properly, but audiences came to see Batman, so Kilmer spent a lot of time in the rubber Bat-suit. Since his acting ability was severely restricted by wearing this costume — he needed help even standing up — Kilmer explained in the documentary. That was just one of the issues.
According to Kilmer in the documentary: "I couldn't hear anything and people eventually stopped talking to me." Jim Carrey and Tommy Lee Jones played The Riddler and Two-Face, respectively. Kilmer said one of the few moves he could make as Batman was to put his hands on his hips.
Kilmer also revealed that he had signed a deal to star in the 1997 thriller The Saint. This would have caused scheduling issues if he had agreed to do another Batman movie. So George Clooney took Kilmer's place in the 1997 Batman & Robin film after Kilmer's exit.
Kilmer and his love for Batman
He has been a fan of Batman since the second grade. Kilmer met actor Adam West when his father took him to a "Batman" TV series set. Many years later, he was vacationing in Africa and exploring bat caves. There he received a call from his agent informing him of the opportunity to replace Michael Keaton in the Batman role. The actor, whose previous credits included "Top Gun," "The Doors," and "Tombstone," said yes to the role without even reading the script.
Kilmer now regrets his actions: "Whatever boyhood excitement I had was crushed by the reality of the Bat suit. Yes, every boy wants to be Batman. They actually want to be him… not necessarily play him in a movie," he said.
Fans won't be able to see Kilmer as Batman on the big screen. However, they will be able to see him reprise another of his legendary roles. 'Top Gun: Maverick' will be released in November 2021. Kilmer will play Tom "Iceman" Kazansky opposite Tom Cruise's Pete "Maverick" Mitchell.