Hugh Jackman has been in the industry for a very long time, slowly earning his way to the top but even before he set foot in Hollywood, his wife Deborra-Lee Furness had already achieved quite a bit of fame in the industry. Hugh Jackman rose to prominence after he started portraying the character Wolverine in the X-Men franchise, though he was not fully acknowledged for his role at that time, currently Jackman is one of the most respected and sought-out actors in Hollywood.
Jackman and Deborra-Lee Furness met in a small tv-show in the 90s and since then they have been appearing in the headlines frequently, be it cause of their acting career or entirely something else. An interesting rumor that spread across social media was that in an interview with Australia's, Today show back in 2015, Deborra-Lee Furness shared that her husband – Hugh Jackman was not allowed to star alongside Angelina Jolie.
Also read: "I'm coming for you": Hugh Jackman Shares One Terrifying Message as Wolverine That Will Upset a Lot of Fans
Hugh Jackman Was Not Allowed to Work With Angelina Jolie
Hugh Jackman and Deborra-Lee Furness have come a very long way from their first meeting on the set of a 10-episode-long show, Correlli. The show was fairly rated as it had many positive reviews and since then the two have been together facing all the ups and downs and also the good moments with each other. They married each other right after they finished the show, as they fell in love while filming for it. It is widely known that at the time of their marriage, Deborra-Lee Furness was an international celebrity whereas Jackman was just a small-time actor, though it vastly changes later on.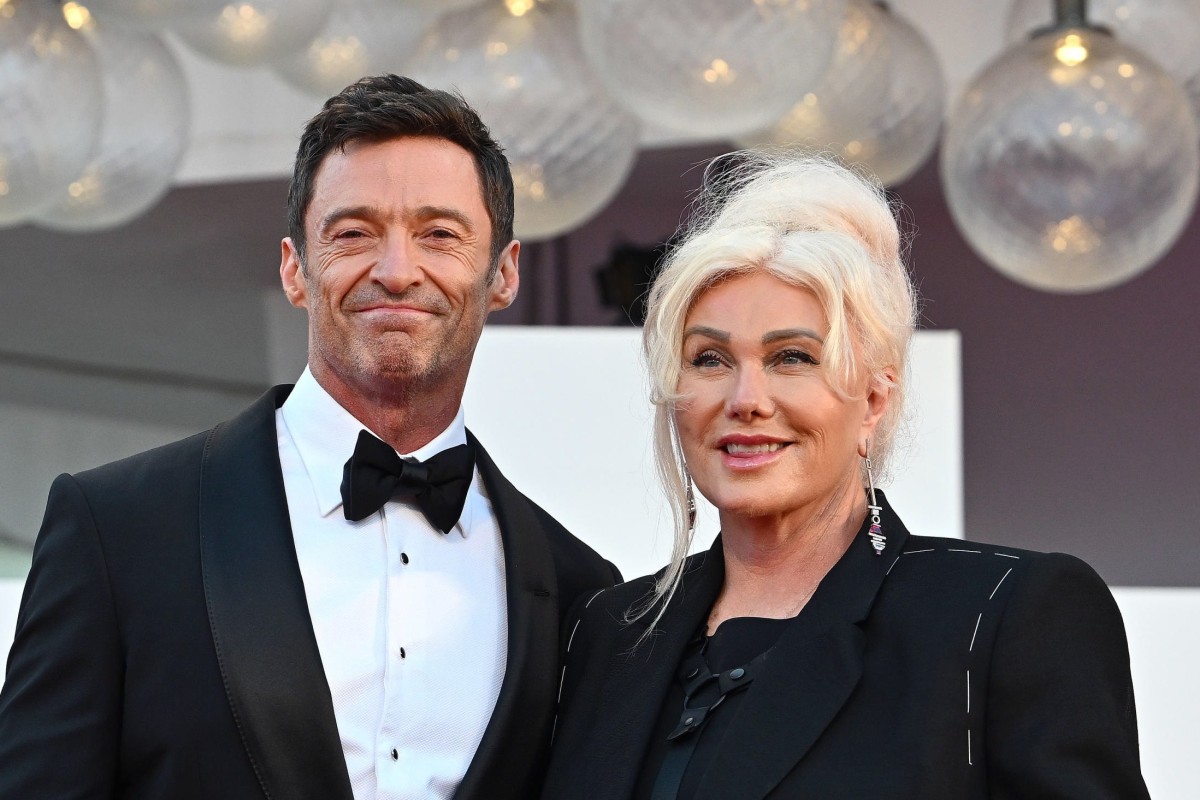 Also read: Deborra-Lee Furness: 6 Insane Facts About Hugh Jackman's Wife
The two got married way back in 1996 and happily lived with each other and have been a big support to the other in many matters such as when Hugh Jackson was fighting cancer several times. The couple has attended multiple interviews together but one of their most memorable ones was when they were interviewed by Today where Deborra-Lee Furness, Hugh Jackson's partner made a very bold statement. When she was asked a question that if there was an actor she wouldn't let her husband work with, she said,
"I've told his agent he's not allowed to work with Angelina. I'm sure she's very nice and I love all, what she's doing for, shining a light at the UN for adoption. I'm just kidding."
Though she was only joking when she said Angelina Jolie's name, it almost became the talk of the century as almost every newspaper articles and websites had this piece of news on its front page and many rumors started to spread regarding this matter. Though it was only a joke made by Lee Furness, she made it very clear that there was no circumstance where Hugh Jackman couldn't star with any of the actors. She added as they have been with each other during their toughest times she chose the right partner to spend her life with.
Hugh Jackman's Upcoming Movie with the Notorious Deadpool
Hugh Jackman is set to return as Wolverine in the upcoming Deadpool movie, Deadpool 3 and fans are eagerly awaiting its release as both Ryan Reynolds' Deadpool and Jackman's Wolverine are one of the most fan-favorite characters in the comic universe. There is still some confusion among the general public that how  Wolverine can make a comeback as he already died previously in the movie Logan after suffering from fatal injuries while saving Laura. But it was officially announced that Hugh Jackman will return to portray Logan aka Wolverine in the next Deadpool movie.
Also read: Hugh Jackman Hints Return of Classic Wolverine in Latest Instagram Post After Disappointing Fox-Verse Run
Deadpool 3 will premiere on November 8, 2024, and director Shawn Levy said that this time they will take things slow and build a great script for the movie. Moreover, Hugh Jackman has shared that as he is currently very old, he will start prepping for the role six months before the shoot for getting in shape though being very fit and healthy. The internet is already filled with rumors about their love story and everyone is expecting it to be a blockbuster alongside all the phase 5 and 6 movies coming out.
Source: The Things