Possibly one of the cutest and most attractive couples in Hollywood right now is the star duo of Blake Lively and Ryan Reynolds. Both actors take to social media frequently enough to share cute posts about each other and keep fans hooked on whatever fun activities or projects they engage in together.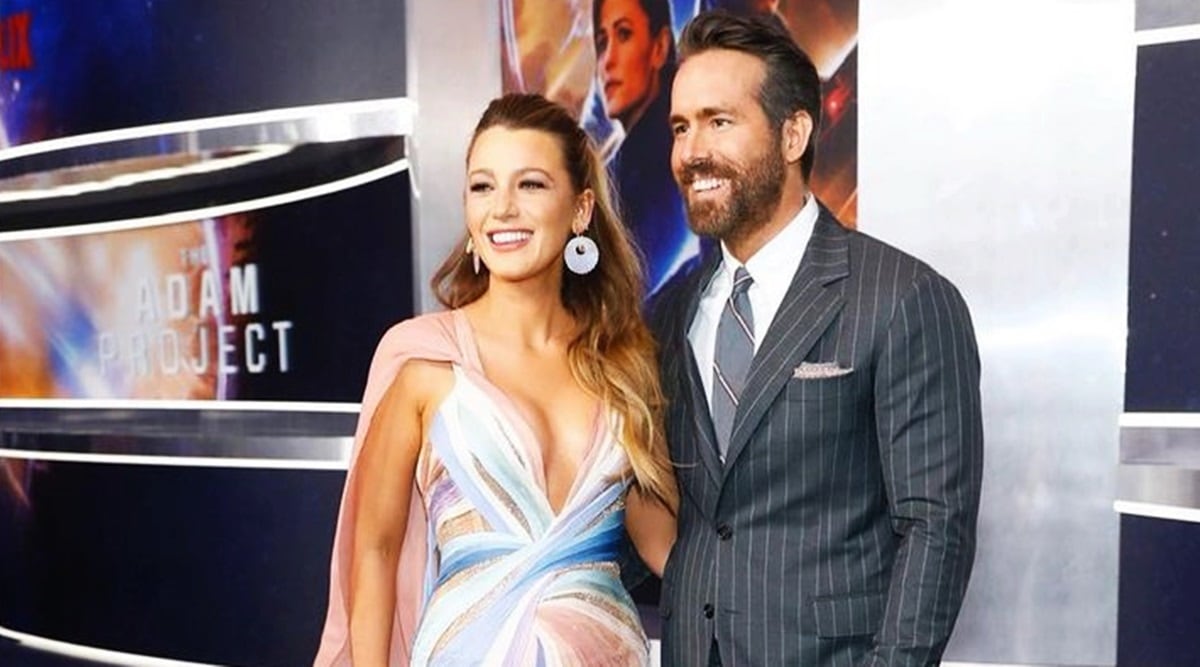 Know More: "It just didn't feel right creatively": Dwayne Johnson Wanted Keanu Reeves for Major Role in $760M Hobbs & Shaw That Went to Ryan Reynolds
Ryan Reynolds is a big name in Hollywood and his appearance in projects like The Proposal (2009) and the Deadpool franchise have only added to his glowing list of achievements. The movies, however, have a lot of sultry scenes in them showing Reynolds engaged in sexual acts with female actors. How that has gone down with his wife Lively is interesting.
Sandra Bullock and Ryan Reynolds have had a lot of chemistry on-screen
Hollywood stars Ryan Reynolds and Sandra Bullock go back a long way. They starred opposite each other in The Proposal, which features a steamy scene between the two.
"Ryan and I have these flesh-colored things stuck to our privates, my hair is strategically over the nipples, and Ryan's little— not little, at all! It's just whatever's there, and I don't know because I didn't see it, I didn't look! … I hear Anne Fletcher [director] from the darkness go, 'Ryan, we can see your ball sack!' I'm like, 'Oh God!… don't look down, don't look down.' … I was like, 'Anne, there's a way to present that information…'" Bullock had revealed about the private scene.
The two actors had always had great on-screen chemistry and fans were quick to link the two off-screen as well.
Know More: "We have not agreed on terms": Ryan Reynolds' Co-star May Not Return For Deadpool 3 Despite Hugh Jackman's Addition
Reynolds himself had admitted that he would love to work with Bullock again on a project because they are such great friends, and shared such a good bond.
"We've talked about it. We had such great chemistry [in The Proposal] — that was based on 10 years of friendship. We had known each other for a long time when we went into that. If it's the right [project], we'll do it because it's like working with family. It's a great experience," Reynolds said.
Bullock had earlier confirmed that the two hadn't been lovers, and were just friends, in spite of sharing such obvious chemistry.
What Blake Lively has to say about husband Ryan Reynolds' relationship with Sandra Bullock
Hollywood actress Blake Lively isn't too happy about seeing her husband Ryan Reynolds in multiple sex scenes with other actors, and understandably so.
"I was on the plane with my baby, James. It's kind of torture these days because I'm on a plane, and everywhere I look, every screen is my husband in a sex montage throughout the holidays with another woman because everybody wants to watch Deadpool on the plane. Everyone," Lively had confessed earlier.
Lively apparently isn't very comfortable with how close Reynolds is with longtime friend Sandra Bullock.
Read More: Sandra Bullock's Age Helped Her Beat Blake Lively to Grab Second Oscar Nomination for $723M Movie That Nearly Killed Her While Filming
A source close to the pair revealed Lively's feelings towards Bullock.
"He's known to have a huge soft spot for Sandra and lights up whenever she comes up in conversation. It's obvious she holds a special place in his heart… and Blake isn't thrilled about it. She doesn't think anything's going on, but she's concerned the sparks are ready to fly again. She knows how attracted Ryan is to Sandy. It's obvious by the way he fawns over her," said the source.
Lively hasn't let these emotions come in the way of their professional relationship, however. She has been known to not mind supporting Bullock's projects, as long as Reynolds isn't involved in them alongside her as well.
Source: TheThings